Col. John Hinson assumes command of 3rd Expeditionary Sustainment Command
Stars and Stripes
June 14, 2022
---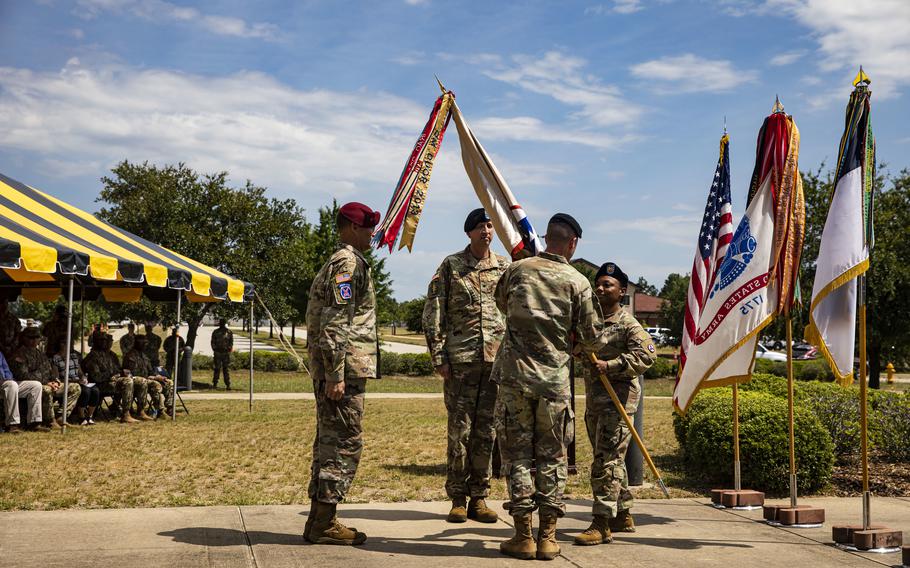 Col. John B. Hinson assumed command of the 3rd Expeditionary Sustainment Command, XVIII Airborne Corps, from Brig. Gen. Lance Curtis at a change-of-command ceremony at Fort Bragg, N.C., Friday, June 10.
The ceremony also marked the relinquishment of responsibility of Command Sgt. Maj. Phelicea Redd.
Before the change-of-command ceremony, Curtis and Redd were presented with the Legion of Merit Award by Maj. Gen. Brian Mennes, deputy commanding general of the XVIII Airborne Corps.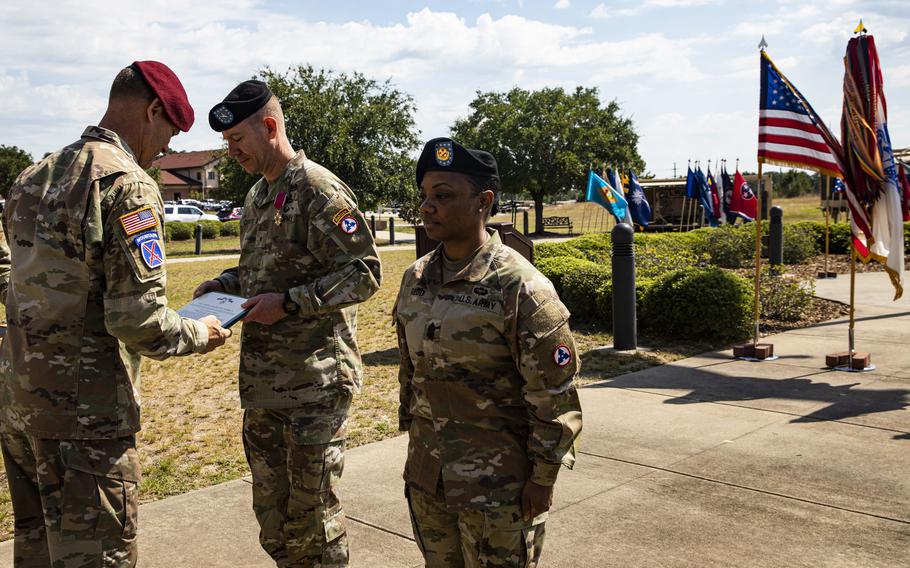 "In my 34 years of commissioned service, I've grown to realize that novices think about fires and maneuver, and pros think about logistics," Mennes said during the ceremony. "... I can tell you that Lance and Sgt. Maj. Redd have been awesome at providing that support to America's contingency corps."
Curtis assumed command of the 3rd Expeditionary Sustainment Command in June 2020, according to his Army biography.
Based at Fort Bragg, the 3rd Expeditionary Sustainment Command coordinates operational sustainment support for the XVIII Airborne Corps and NORTHCOM area of operations. It derives its lineage from the 3rd Logistical Command, which was activated in Japan on Sept. 19, 1950. In February 2003, the command deployed in support of Operation Iraqi Freedom.
---
---
---
---