Army couple in North Carolina charged with stealing $2 million in military gear
By
Stars and Stripes
June 9, 2022
---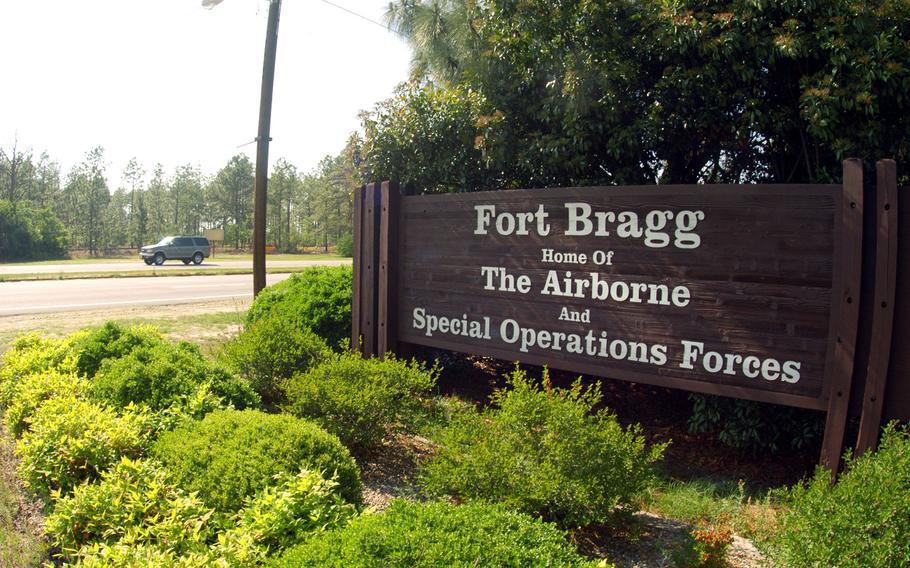 Federal prosecutors have charged two soldiers who are married and stationed in North Carolina with netting some $2 million in a multiyear scheme to sell stolen military equipment, according to an indictment unsealed this week.
The 14-page indictment charges Chief Warrant Officer 3 Christopher Hammond used his position as an armament systems maintenance warrant officer in Fort Bragg's Group Support Battalion, 3rd Special Forces Group to request Army gear including firearms parts, night-vision goggles and all-terrain vehicles, and taking the equipment for himself and selling it illegally to civilian buyers. It also charges his wife Army Maj. Heather Hammond, an ROTC instructor at North Carolina's Campbell University, aided and abetted her husband's scheme.
Prosecutors said the thefts occurred between December 2018 and April 2022. They claim Christopher Hammond used his Army email to request goods from the Defense Logistics Agency and at least one manufacturer, which he claimed were for his unit. The Hammonds pocketed dozens of items and sold at least some for a profit of at least $2,011,841, according to the indictment. The pair funneled the money through a bank account and investment accounts, according to prosecutors.
The stolen weapons parts included gun barrels, firearms magazines, firing pins, gun bolts and scopes, prosecutors said. They also said Christopher Hammond wrongfully requested and took tools, gym equipment, electric guitars, bayonets and a sword. It was not clear whether he sold all the gear that he requested or if he kept some for himself.
A grand jury issued the indictment last month, and it was unsealed Monday after the couple turned themselves into law enforcement, according to Justice Department and Army officials. An initial court hearing for the pair had yet to be scheduled as of Thursday.
A spokesperson for the U.S. Attorney's Office for the Eastern District of North Carolina declined comment on the case. Army spokespersons also declined comment Thursday on specific details of the Hammonds' case, but they confirmed the soldiers had surrendered voluntarily.
"As always, all soldiers are presumed innocent until proven guilty," said Army Maj. Rick Dickson, a spokesperson for Fort Bragg's 1st Special Forces Command, which oversees the service's Special Forces units, including 3rd Special Forces Group.
Lt. Col. Nichole Downs, a spokeswoman for U.S. Army Cadet Command, which oversees ROTC personnel, said the Fort Knox, Ky.-based command was "aware of the federal indictment against Maj. Heather Hammond and will fully cooperate, if asked."
Christopher Hammond faces five charges including embezzlement and theft of government property, wire fraud and money laundering. Heather Hammond faces a charge that she knowingly used laundered money and aided her husband's scheme.
It was not clear Thursday whether the couple had retained lawyers.
Christopher Hammond's Army biography was not available Thursday, according to the service. Dickson said Hammond had been stationed at 3rd Special Forces Group since 2018, but he was not a Green Beret.
Heather Hammond has served 11 years in the Army and is a veteran of the war in Afghanistan, according to Downs. She is assigned as an assistant professor of military science at Campbell University, a private college located in Buies Creek, N.C., about 20 miles north of Fort Bragg.
---
---
---
---