Army captain jailed after lewd assault of his soldier during promotion
By
Stars and Stripes
May 18, 2022
---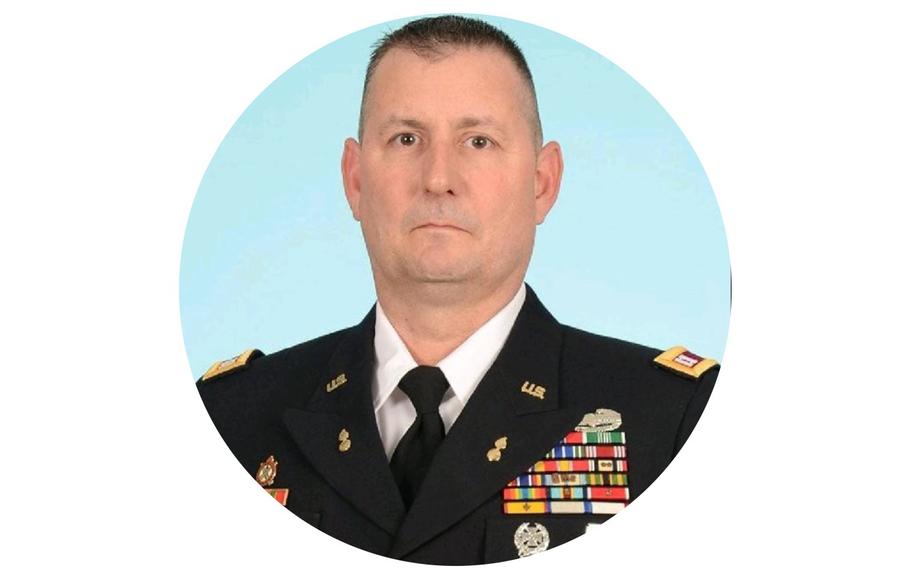 A U.S. Army officer who put his head between a soldier's breasts during her promotion in Jordan was convicted by a court-martial of two related charges, documents provided Wednesday by the service show.
Capt. Billy Crosby pleaded guilty to conduct unbecoming an officer and assault consummated by battery, according to a summary of the trial provided to Stars and Stripes. A third charge for abusive sexual contact was dropped.
Crosby was sentenced to 30 days confinement, a plea agreement signed in November said.
The plea agreement resulted in no fines, reduction in rank or reprimands for Crosby, who was not required to register as a sex offender.
The Army released the court documents after an image of the findings emerged recently on Reddit, along with speculation as to what occurred.
"(Capt.) Crosby's behavior was not in line with the Army values," Maj. Jessica Rovero, spokeswoman for the 1st Theater Sustainment Command, said in a statement.
"Multiple soldiers immediately reported the behavior, and Crosby pled guilty at trial," the statement added. "Throughout the court-martial, all parties were treated with dignity and respect."
Crosby served as a company commander in the Louisiana National Guard and as a senior officer at an austere base in Jordan, as part of U.S. efforts to fight against the Islamic State in Iraq and Syria, court documents said.
After Crosby found out that a soldier under his command was to be promoted to sergeant, he announced twice in front of a witness that he would "motorboat" her at her promotion ceremony, court documents said.
The term "motorboating" refers to the act of placing one's head in between someone's breasts and moving one's face from side to side.
Promotion ceremonies, especially to sergeant, are a major event in many careers. Sometimes they include a light punch at the rank on a newly promoted service member's chest by their peers or by loved ones.
However, the future sergeant declined Crosby's offer to stage a promotion ceremony, the documents said.
After the rejection, Crosby entered the sergeant's workplace last May and ordered the soldier to stand up. He placed her new rank in front of her chest, leaned in to grab the rank with his teeth and put his face into her chest without her consent, court documents said.
A witness said the captain had expressed a long-term interest in the soldier and had said he "liked looking" at her chest prior to the assault, evidence provided to the court said.
Defense lawyers for Crosby said the prosecution was trying to use gossip to portray the captain as a "creepy old guy."
A military judge declined the defense's request for a witness, a retired first sergeant, to testify to the captain's good sense of humor in difficult circumstances while deployed to Panama in 1989.
Crosby has completed his prison sentence. He retired from the Louisiana National Guard on March 31, Crosby told Stars and Stripes on Wednesday.
"I was accused of a lot more than I done, and I pled guilty to what I did," Crosby said.
Jordan hosts about 3,000 American troops, a recent Congressional Research Service report said.
---
---
---
---