Fort Sam Houston Army Band, Fort Hood Cavalry to march in Texas Veterans Parade
Corsicana Daily Sun
May 11, 2022
---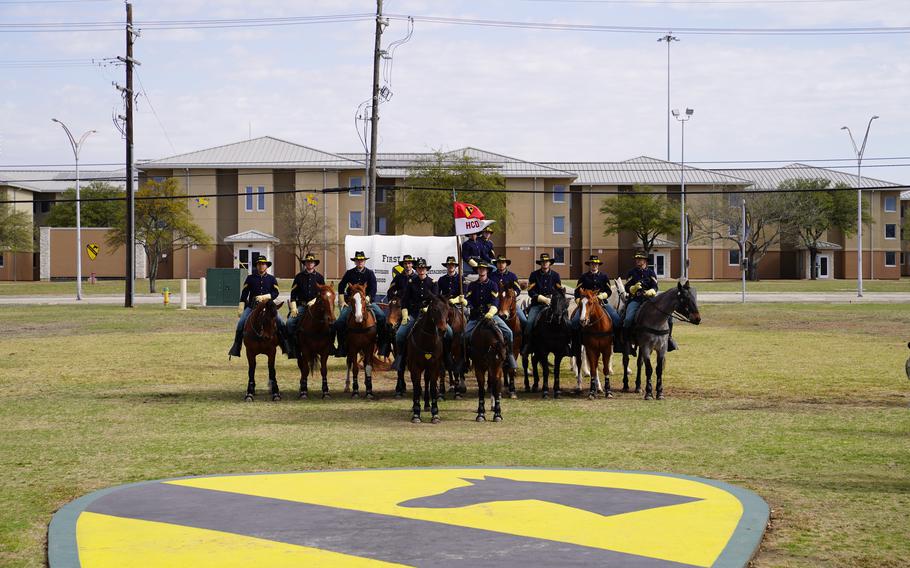 CORSICANA, Texas (Tribune News Service) — Two of the most famous military bases in Texas, Fort Sam Houston and Fort Hood, will send detachments to the first Veterans Parade in Central Texas in 77 years.
The 20-plus soldier marching unit from "Fort Sam's Own" 232 Division Army Band will participate in the Parade on Armed Forces Day, starting at 10 a.m. May 21, in downtown Corsicana.
The First Cavalry Division Horse Cavalry Detachment Honor Guard is part of a United States Army equestrian military unit. Posted at Fort Hood, it was activated in 1972 and is a subordinate unit of the First Cavalry Division.
"Armed Forces Day is important for our base morale, recruitment and community involvement," said Lt. Gen. John Evans, Commanding General of United States Army North. "When Senator Brian Birdwell asked us to participate, we jumped at the chance."
"I'm proud to say we will be sending a 20-plus soldier marching unit from "Fort Sam's Own" 323 Division Army Band to support the Corsicana Texas Veterans Parade," Evans said.
Army Staff Sgt. Gary Uttrich, the point of contact for the 323 Division Army Band said "Being part of the first Veterans Parade in Navarro County in 77 years is special. Our members are excited to march the famous brick streets of Corsicana."
A Texas Veterans Parade in Corsicana is not new. It is the reestablishment of a tradition that goes back more than 100 years. The World War I Armistice parade in 1918 and 1945 World War II Victory Parade and Rodeo drew thousands of Texans to Corsicana's famous downtown, located one hour south of Dallas.
Afghanistan Medal of Honor holder Former Army Capt. William Swenson, who was awarded the Medal of Honor for his service in Afghanistan, will be the Grand Marshall of the Texas Veterans Parade. He will be honored by detachments from over a dozen military bases in Texas and Oklahoma.
The website is www.texasveteransparade.com. The parade will honor current and past Military Veterans from all wars and conflicts.
(c)2022 the Corsicana Daily Sun (Corsicana, Texas)
Visit at corsicanadailysun.com
Distributed by Tribune Content Agency, LLC.
---
---
---
---