US Army airborne units, special ops troops launch large drills in Europe
By
Stars and Stripes
May 4, 2022
---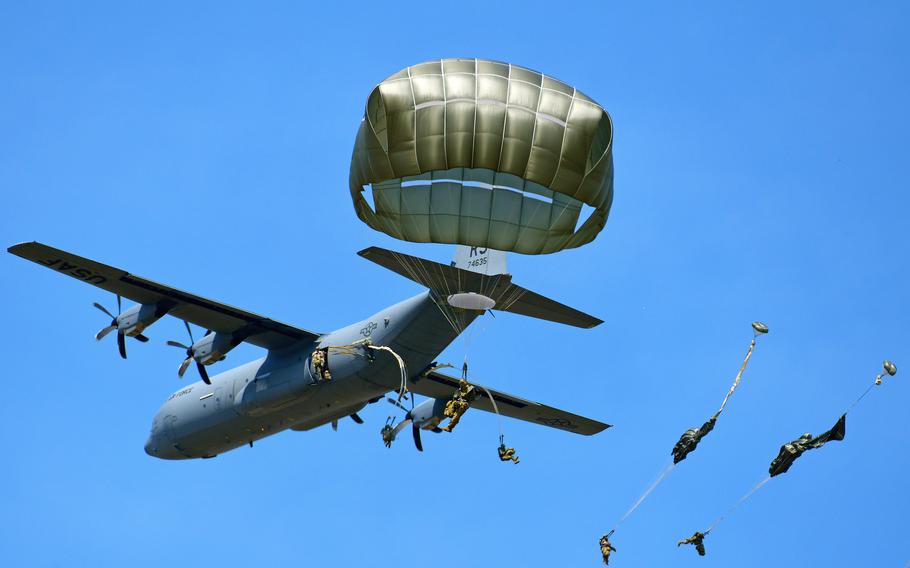 STUTTGART, Germany — U.S. Army paratroopers in the days ahead will conduct airborne operations stretching from the Arctic to the Balkans while American special operators launch simultaneous large-scale drills, as allied forces maneuver across swaths of Europe.
U.S. Army Europe and Africa and U.S. Special Operations Command Europe this week began a series of exercises intended to showcase the ability of allies to mobilize for quick response missions, military officials said.
The exercises are set against a tense security backdrop in Europe given Russia's war on Ukraine, which has prompted the U.S. to send more than 20,000 additional troops to Europe to shore up defenses and reassure allies along NATO's eastern flank.
For the Army, exercise Swift Response will involve sending Alaska-based paratroopers on a mission over the North Pole to Norway, where they will practice Arctic tactics with allies. At the same time, the Vicenza, Italy-based 173rd Airborne Brigade and 82nd Airborne Division will perform separate airborne missions with allies in Latvia, Lithuania and North Macedonia.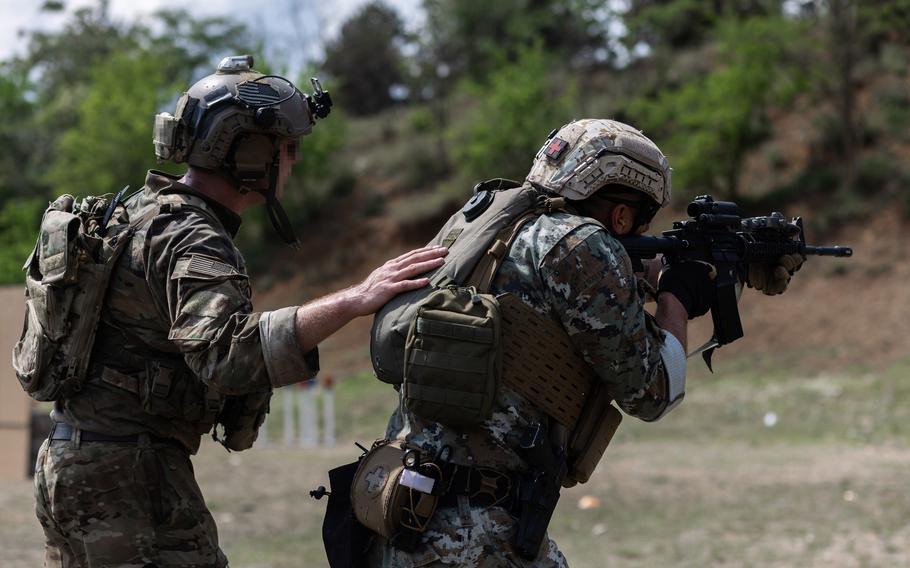 The effort will test the Army's ability to rapidly deploy "with little to no warning across the globe," USAREUR-AF said in a statement.
The Swift Response exercise, which pulls together 9,000 allied troops, will last until May 20.
Meanwhile, service members with the Stuttgart-based U.S. Special Operations Command Europe are carrying out Trojan Footprint, a drill that involves missions across southeastern Europe, the Baltics and Black Sea Region.
With more than 3,300 participants, the exercise is double the size of last year's training event of the same name, making it the largest SOCEUR exercise to date, the command said.
"This joint, combined training in Europe will continue to build and strengthen those relationships with our allies and partners, establishing a common sight-picture for combat and peacekeeping missions abroad," SOCEUR commander Maj. Gen. David H. Tabor said in a statement.
The two-week drill will "demonstrate transatlantic solidarity and the security commitments of the participating nations to defense along NATO's eastern flank," SOCEUR said.
---
---
---
---