Texas National Guard soldier missing along Rio Grande, search is ongoing
By
Stars and Stripes
April 22, 2022
---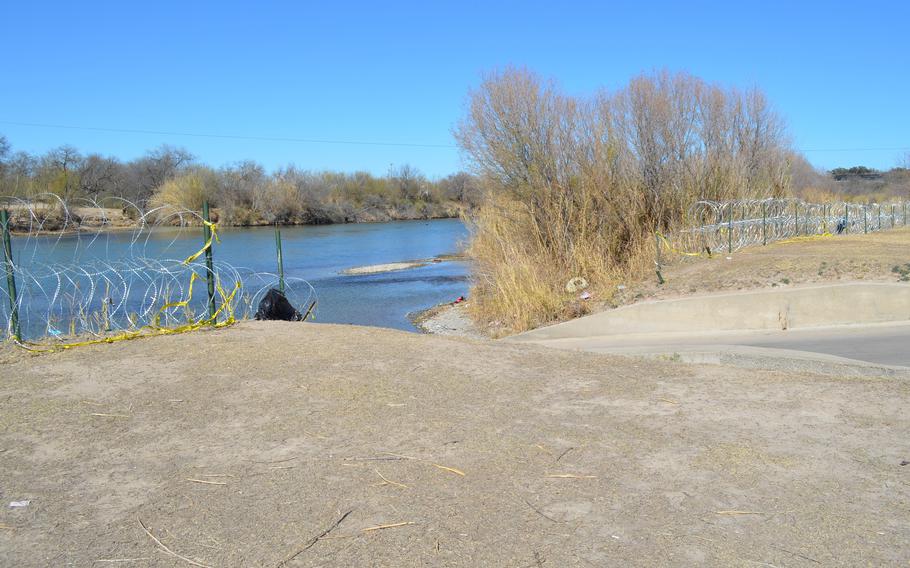 Teams were searching Friday for a Texas National Guard soldier who has gone missing while working along the Rio Grande as part of a mission to secure the state's border with Mexico, the Texas Military Department said.
The state's military officials said the soldier was on-duty when the incident occurred Friday in Eagle Pass, but they did not provide a time or the circumstances of the disappearance. The soldier has not been found, and teams from the Texas Military Department, Texas Department of Public Safety and U.S. Border Patrol are working to find the soldier, the Guard said.
"We are aware of reports of a fatality, although those reports are inaccurate," the Guard said.
Officials confirmed the soldier was assigned to the state's border security mission, Operation Lone Star, at the time of the incident. About 10,000 troops are assigned to the mission, with about 6,500 of those working along the border with Mexico, Guard officials told state lawmakers earlier this month.
Eagle Pass, which is located about 150 miles southwest of San Antonio, sits on the Rio Grande with views of the adjacent Mexican city of Piedras Negras. It has become a common place for migrants to attempt to cross illegally from Mexico into the U.S. because the Rio Grande is shallow in many areas there.
Officials said they would release more details about the search as they are available.
---
---
---
---