Fort Carson garrison commander to retire and take new job at food bank in Colorado
By
The Gazette
April 14, 2022
---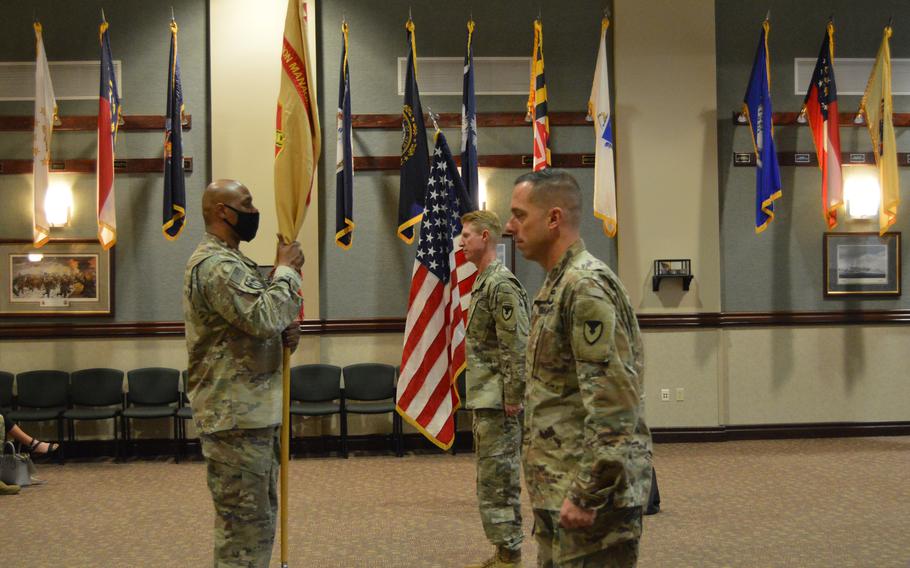 FORT CARSON, Colo. (Tribune News Service) — It's time, Fort Carson Garrison Commander Col. Nathan "Nate" Springer says, to retire from 23 years of service to the Army, put down roots in Colorado Springs and continue on "a straight line" to a different but familiar form of service.
Springer, 45, has accepted the position of president and CEO of Care and Share Food Bank for Southern Colorado, officials announced Wednesday.
"It's the right job," he said in an interview. "I've focused on military families for years; now I'll just shift to focusing on families of southern Colorado.
"You can't turn off service."
Springer will succeed the retiring Lynne Telford at Care and Share and will start his new role on July 25. He will leave the post as Fort Carson's chief commander on July 19.
Springer was among 30 candidates and five finalists, the organization said. He became the top choice because of his "high service orientation to the community," said board chair Tim Sullivan.
"We are confident that his leadership will continue to grow and enhance the mission of Care and Share to fight hunger in southern Colorado," Sullivan said.
Care and Share Food Bank for Southern Colorado is headquartered in Colorado Springs and distributes food to 273 charitable food pantries and other free meal programs in 31 counties, from Montezuma to Baca to Cheyenne to Gunnison counties.
Springer said he looks forward to fulfilling the organization's mission that no one in southern Colorado should go hungry.
"I've lived all over the world, from the Middle East to Africa to South Asia and the Pacific, and I've seen food insecurity all over the world," he said. "It's an honor to be able to serve the people of southern Colorado and fight hunger. It's such a noble cause."
Telford, who had led Care and Share for nearly 11 years, announced in January that she would retire this year after the board found her successor.
At age 67, Telford decided to exit this year because she believes the organization is strong and in good shape, and she wants to spend time with family and friends.
As prices at the grocery stores continue an upward climb, Springer said it's going to become harder for people to buy food and for Care and Share to meet the needs.
"No one's going to replace Lynne Telford — she's such a great leader in our community," he said. "But what you can do is carry on the legacy she started and try to reach as many people as you can help."
Springer became garrison commander at Fort Carson on July 8, 2020, and oversees the 4th Infantry Division's 1,500 civilian employees and 72,000 soldiers and families.
He also runs the social programs at the installation, such as housing, child care, spousal employment and food insecurity.
"This is going to be a great transition," Springer said. "It's not much of a leap."
To help him prepare for the career change, Springer said he plans to volunteer at Care and Share over the next few months, working in the distribution centers in Colorado Springs and Pueblo and getting to know the staff and volunteers.
"They're the ones who make it run and are so important to the operation," he said. "They all have a similar trait — they have big hearts and want to make a difference in the community. And they do.
"Who couldn't get behind that?"
(c)2022 The Gazette (Colorado Springs, Colo.)
Visit The Gazette (Colorado Springs, Colo.) at www.gazette.com
Distributed by Tribune Content Agency, LLC.
---
---
---
---