'I forgive you,' mother of slain Fort Hood soldier tells man convicted for his killing
By
Stars and Stripes
April 1, 2022
---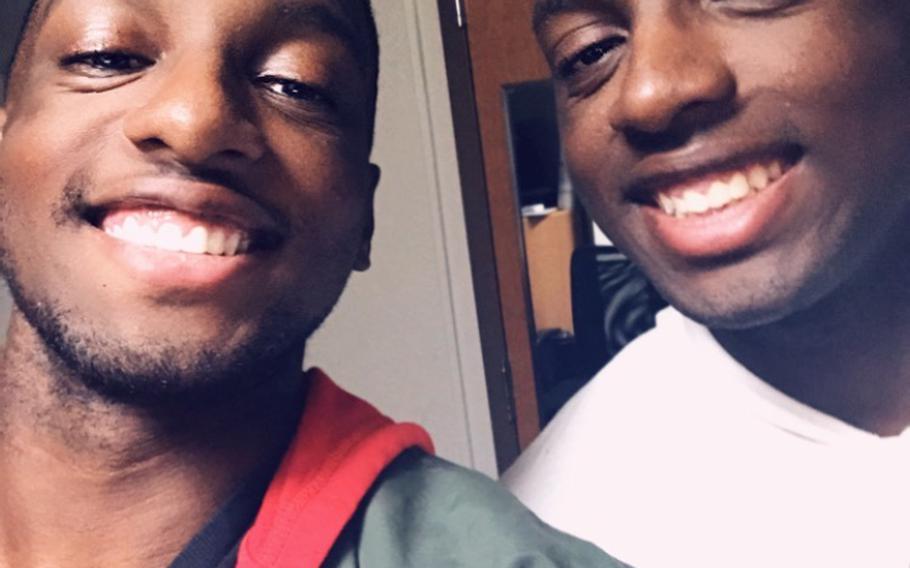 A jury in Bell County, Texas, has found an Army veteran guilty of capital murder in a triple homicide that took the life of an active-duty soldier serving at Fort Hood, according to the district attorney.
The four-day trial ended Thursday with a guilty verdict for Barnard Lnell Morrow, a 23-year-old who served about one year in the Army. Prosecutors presented evidence that jurors found proved Morrow shot and killed three people in a Killeen apartment on March 14, 2020.
Those killed were Army Spc. Freddy Beningo Delacruz Jr., 23, veteran Shaquan Markell Allred, 23, and Asia Cline, 22, who was Delacruz's girlfriend and pregnant with their child at the time of her death. Morrow was arrested in his hometown of Newton, Miss., in August 2020 and transferred the following month to Bell County Jail. He was listed Friday on the jail's online inmate roster.
The capital murder conviction automatically sentenced Morrow to life in prison without the possibility of parole, Bell County District Attorney Henry Garza said Thursday. Morrow was eligible for the charge, which comes with harsher sentencing than a murder conviction, because more than one person was killed during the incident, according to Texas law.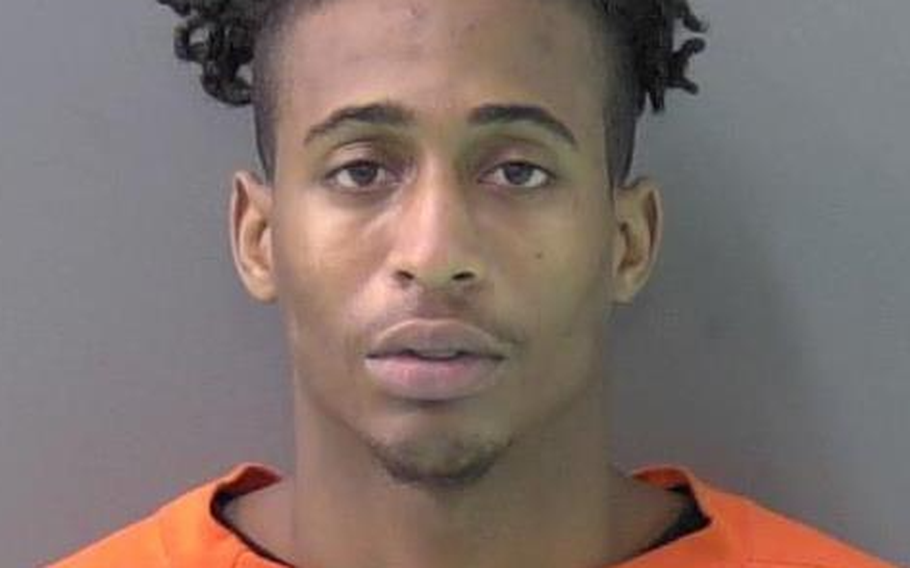 Latrece Johnson, Delacruz's mother, traveled from Georgia to attend the trial, and she said she felt the evidence presented answered the what and the how questions she had about her son's death, but not the why.
Morrow, whose service records show he separated from the Army in August 2019, took the stand on the final day, she said, but denied being at the apartment when the killings took place. Morrow said he was on the phone at that time with his mother, who also testified at the trial, Johnson said.
All three men involved in the case were friends before the shooting, and Johnson said she had spoken to Morrow over the phone when talking to her son.
"That's what literally hurts me the most to know that I had conversations with him, and he was the one who did it," she said Friday.
Killeen police were called to the Summerlyn Apartments on E. Rancier Avenue at about 1:05 a.m. for reports of shots fired, according to Morrow's arrest affidavit. But police found no evidence of shooting. About 12 minutes later, the Killeen Fire Department responded to a call about a water leak at the complex and police returned with them.
An officer discovered the door to apartment 1711 unlocked and found Allred sitting dead on the couch with a video game controller in his lap. Cline was found in the bathroom and Delacruz in a bedroom. All three had been shot multiple times and were pronounced dead at the scene. A bullet had struck a water pipe, causing the leak, according to the affidavit.
In total, 17 9mm bullet casings were found in the apartment, according to the affidavit. On March 20, 2020, police pulled over a vehicle in which Morrow was riding in the backseat and not wearing a seatbelt, which is illegal in Texas. A search of the vehicle uncovered the gun and police detained him. Police linked the gun to the shooting.
During initial questioning about the gun, Morrow said he had stolen a backpack and gun from a park three days prior and, therefore, wasn't in possession of it during the shooting, according to the affidavit. But police said they interviewed a soldier who said Morrow had purchased the gun from him in July or August 2019. Video pulled from Morrow's cell phone as early as November showed him with the gun, which was distinct because of its green and tan coloring.
Following the verdict, Johnson was able to address Morrow directly in the courtroom. In the first six months after Delacruz died, Johnson said she fell into a deep depression, but told Morrow that she now forgives him.
"I hated you for a long time," she said she told him. "But I forgive you. I want you to do something with your life. Find it in your heart to find God in all this. Try to find peace within yourself to forgive yourself."
Johnson said she wanted Morrow to know he had "no more control over my son or myself." It was also her way of telling her son to rest peacefully. Morrow looked "dead in her eyes" as she spoke, Johnson said.
Tears came as she walked away, she said.
Despite the pain of the past two years, Johnson said she has found comfort in what she calls her newfound family – the loved ones of the other victims Cline and Allred. She is especially bonded to Cline's family because they each lost the excitement of a new baby.
"I don't like that it happened like this for all of us to meet, but I'm grateful because I have gained more family, people who know exactly how I feel when I feel it," Johnson said. "We support each other."
---
---
---
---