Looking back at how Lionel Richie became an emblem for an Army unit working after dark in Iraq
By
Stars and Stripes
March 28, 2022
---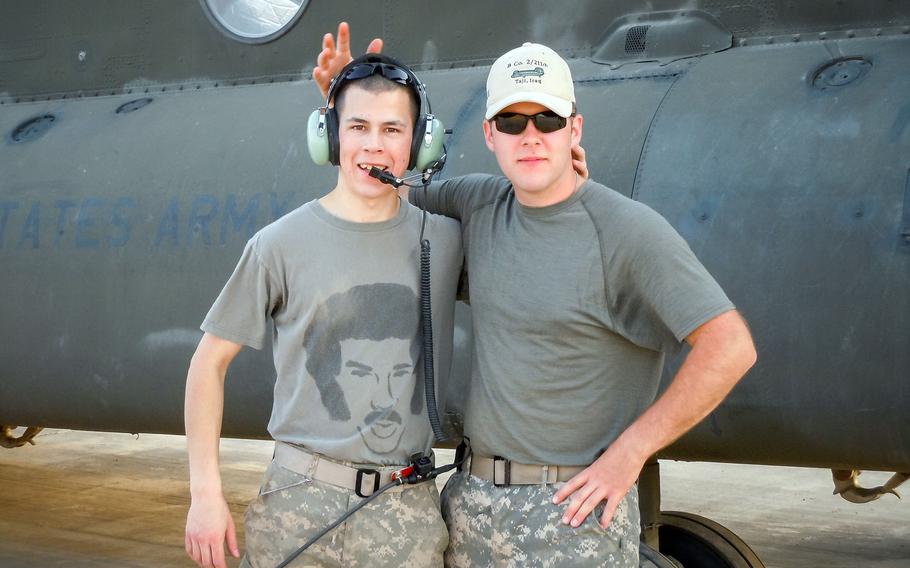 A group of aviators who operated mostly after dusk during their 2011 Iraq deployment for Operation New Dawn found their inspiration in Lionel Richie and his 1983 hit "All Night Long (All Night)."
The incorporation of the singer's night-vision-goggle-bedecked likeness as a symbol made the unit patches belonging to Company B, 2nd Battalion, 211th General Support Aviation Regiment a hot commodity on the deployment over a decade ago, some soldiers recalled recently.
Richie's visage was used in stencil form on unit T-shirts, stickers, helicopters, concrete blast walls and any number of other objects that would take paint at Iraq's Camp Taji and elsewhere.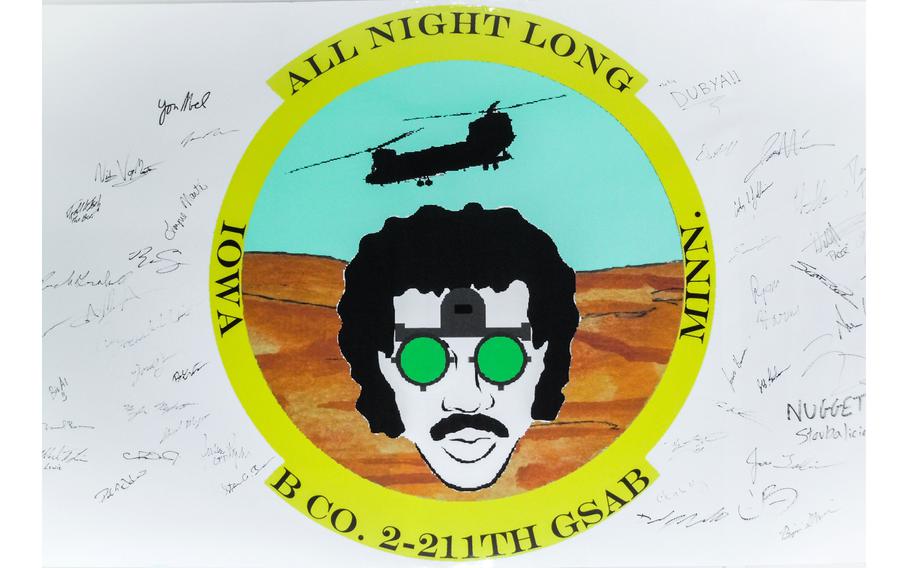 Other service members previously used Richie's face before on bases in Iraq, particularly on stickers with the line, "Hello, is it me you're looking for?" from the singer's 1984 hit. But the adoption of Richie as an emblem by detachments of Iowa and Minnesota National Guard soldiers went a lot further than that.
Operation New Dawn, which began in late 2010, was the official drawdown of U.S. troops in Iraq and the transition of those forces from combat operations to a mainly advisory and assistance role following the Iraq War.
The Iowa and Minnesota troops provided the only CH-47 Chinook helicopter support for the operation, leading up to its formal end in December 2011. The unit has since been redesignated as the 1st Battalion, 171st Aviation Regiment.
Flying the 98-foot-long, dual-rotor workhorses, the company moved nearly 50,000 passengers and over 4 million pounds of cargo, the Iowa National Guard said in a statement last week. They racked up over 7,700 flight hours in a year, almost all of them at night.
"It was unprecedented," said Master Sgt. Layne Marti, quoted in last week's statement, who said a flight engineer might clock 100 flight hours during regular drill weekends "on a good year."
The cover of darkness provided added security for their mission.
"When you approach Baghdad, there's just this massive influx of lights," Marti said. "Then you look everywhere else and it's just dark, black."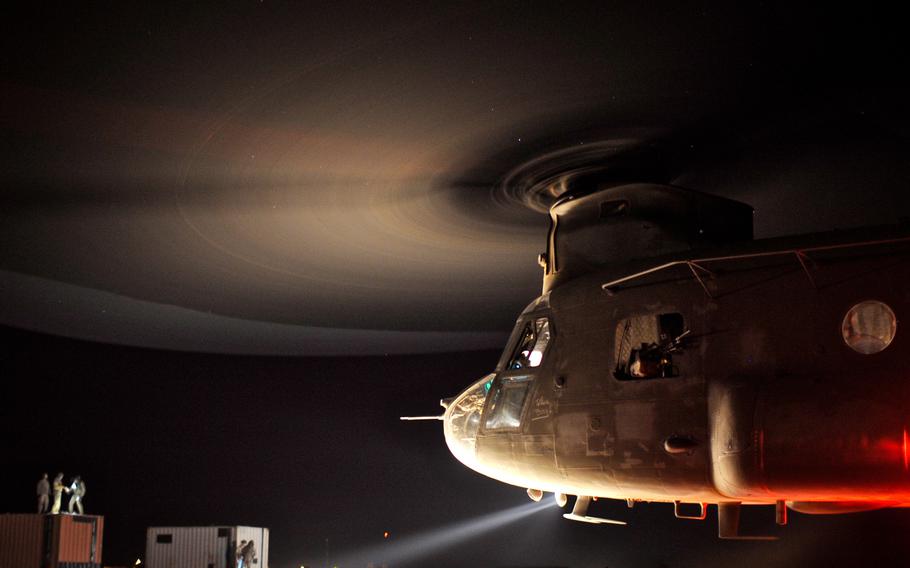 Before deploying, the soldiers knew they'd be flying mostly at night and chose the call sign "night long" while at Fort Hood, Texas. That inspired Sgt. Ryan Hoover and fellow flight engineers to take as the motto the words of Richie's chart-topping single from decades earlier.
Hoover then incorporated a stencil of the singer's face into the unit logo, below a drawing of a Chinook, which was made into the highly desired patch, the Iowa National Guard statement said.
"Everybody knew us around the country," said 1st Sgt. Charles Iams, who also served as a flight engineer on the deployment. "The special operations guys would see our patches and trade stuff (for them)."
Maj. Benjamin Winborn, the company commander at the time, told CBS' "This Morning" in 2012 that he had to order three batches of the embroidered logos during the deployment.
During the CBS appearance, Winborn and Hoover got to meet Richie, who is the son of an Army captain and was named an honorary member of the company.
"This is incredible," Richie said as he strode up to Winborn and Hoover, who were positioned beside a Chinook.
"Likewise," Hoover said, before telling him about how one soldier had traded a GPS system for one of the patches.
"Hold it, hold it," Richie said. "It's trading now? Guys, guys, you all need a manager."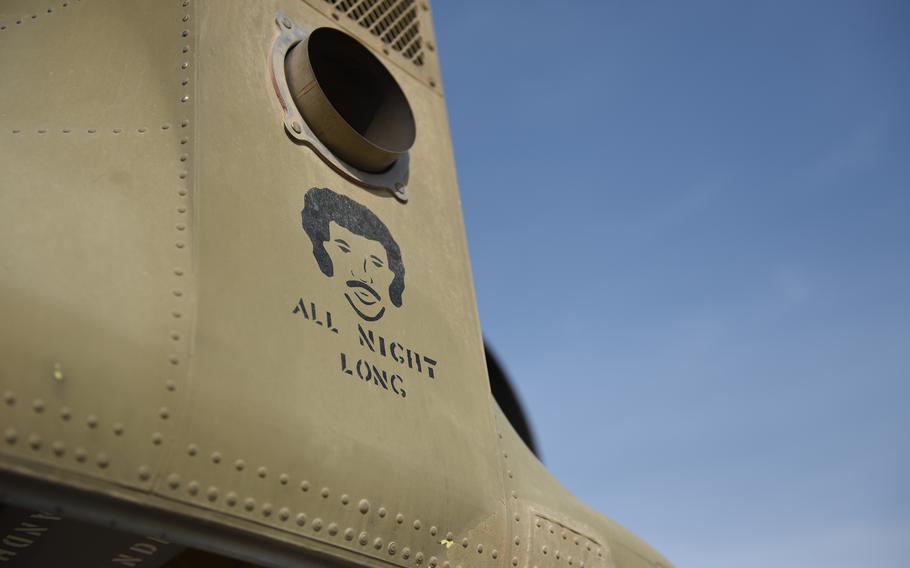 ---
---
---
---