US Army training center informs nearby residents of possible water contamination
By
Yakima Herald-Republic
March 25, 2022
---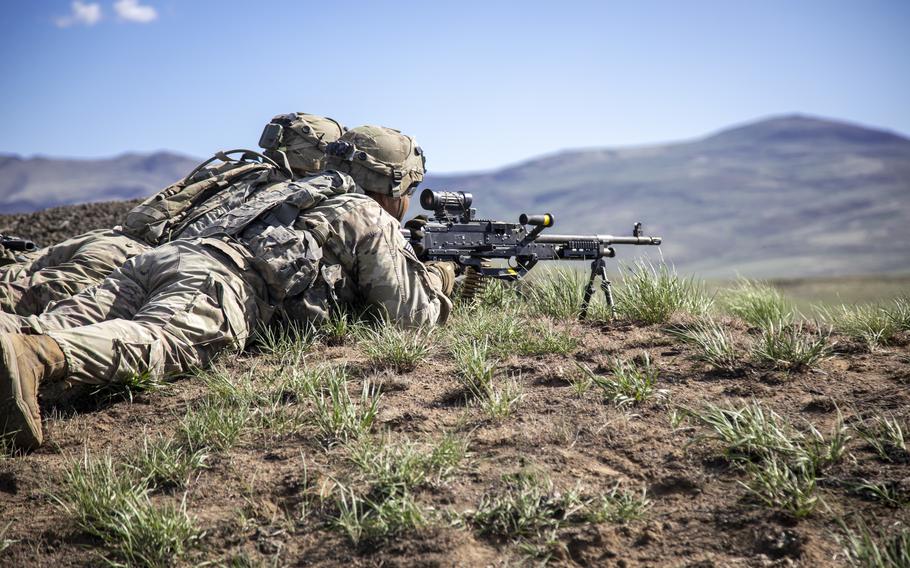 YAKIMA, Wash. — Chemicals used at a U.S. Army training center have contaminated nearby domestic wells, and the Army is devising a plan to remedy the problem.
Army officials on Thursday held a public meeting to inform Yakima, Washington area residents of the issue.
Lt. Col. Luke Wittmer said the Army wants to be transparent in the matter.
"Especially to those who are nearest to the impact," he said.
The contamination possibly stems from a foam forming fire suppressant used to extinguish petroleum fires once used at the training center. The foam contained per- and polyfluoroalkyl substance (PFAS), which stay in the environment for a long time and can cause health problems.
The Yakima Training Center stopped using the fire suppressant in 2014, but recent tests revealed that domestic wells have been impacted.
So far, testing commissioned by the training center found 38 nearby domestic wells serving 56 residents with levels of PFAS exceeding the threshold considered safe to drink — 70 parts per trillion.
The training center is providing those residents with bottled water.
Wittmer said the training center is working with the state departments of Ecology, Agriculture, Health as well as the local health district in devising further testing plans, cleanup and a water remedy for impacted residents.
For now, any residents whose drinking water is higher than the safe threshold will be provided bottled water, Wittmer said.
Another public meeting will be in May; a time and day have yet to be decided.
The Yakima Training Center is one of 108 military installations nationwide undergoing such cleanup.
PFAS are found in various products, such as waterproof jackets and cooking ware, according to Earthjustice, a nonprofit environmental law organization.
PFAS also can cause health problem and have been linked to kidney and testicular cancers as well as endocrine disruption in humans, Earthjustice said.
___
(c)2022 Yakima Herald-Republic (Yakima, Wash.)
Visit Yakima Herald-Republic (Yakima, Wash.) at www.yakima-herald.com
Distributed by Tribune Content Agency, LLC.
---
---
---
---