US Army hospital in Landstuhl teams with German colleagues to train for mass casualties
By
Stars and Stripes
March 10, 2022
---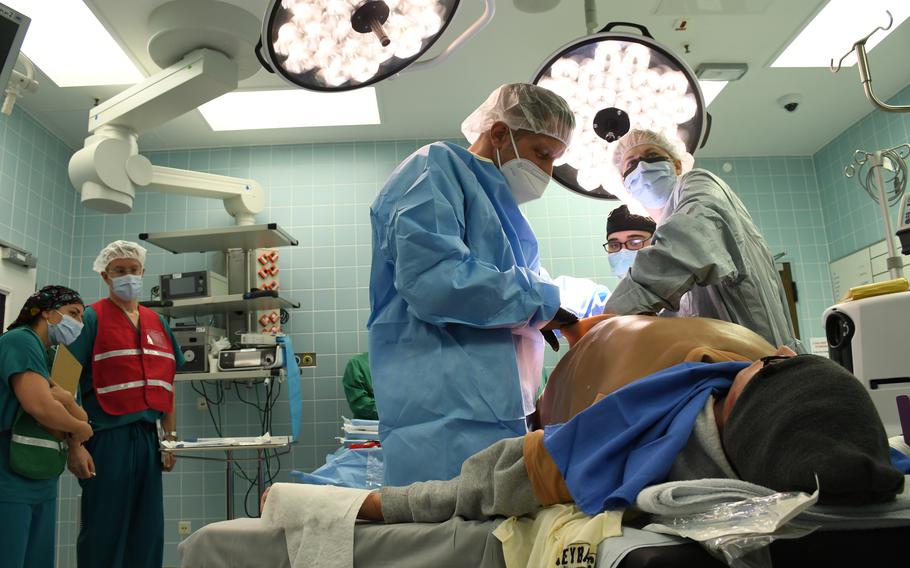 LANDSTUHL, Germany — Landstuhl Regional Medical Center teamed up with German doctors and medics for a mass-casualty response drill Thursday that stemmed from a mutually expressed need to work well together.
Last summer's impromptu evacuation effort in Afghanistan entailed the use of both German hospitals and U.S. military facilities to care for refugees who had fled in the wake of the Taliban takeover. Many stayed for weeks in Germany before flying to the United States to start new lives.
"Having Afghan evacuees come through this hospital was a watershed moment for us to be able to understand our true need to integrate better with our host nation," said Aaron Harris, chief of community and global health engagements at LRMC.
Staffers from three German hospitals and members of the German military joined American medical workers for the drill, during which participants evaluated and evacuated patients from a mock accident site, transported them to the hospital and treated them.
The exercise historically has been held twice a year at LRMC, with less German participation, although it was canceled the past two years because of COVID-19.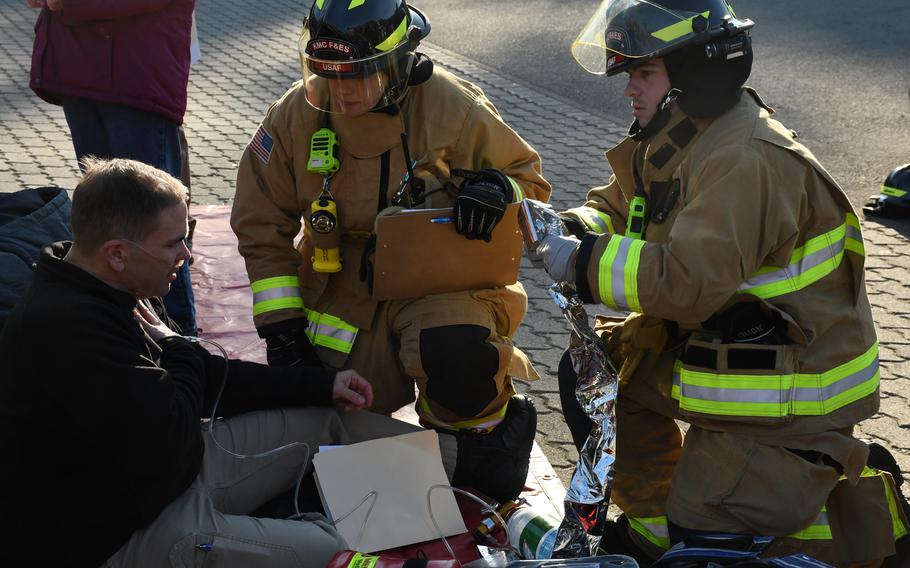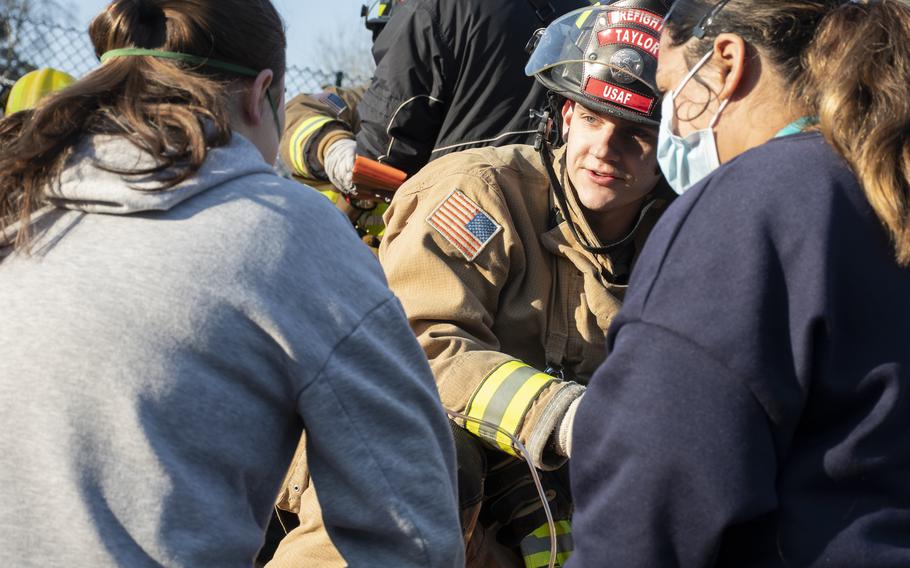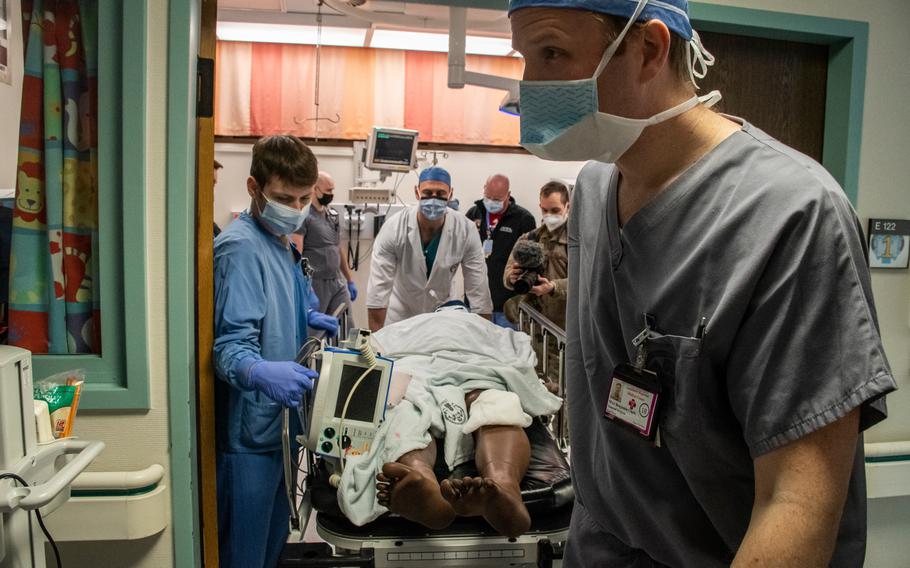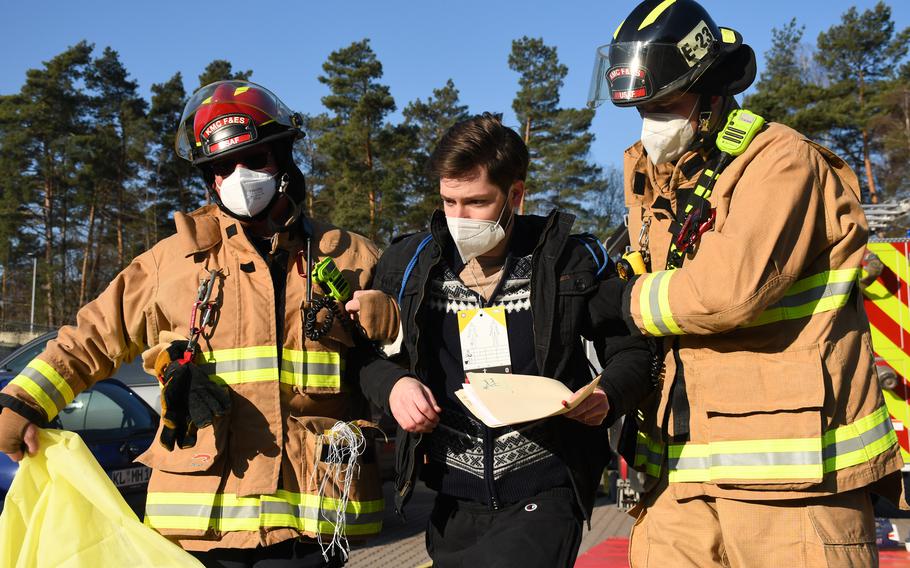 "This exercise today is very important to see how the procedures are here compared to those that we are used to," said Dr. (Col.) Erwin Kollig, a director at the German Military Hospital in Koblenz.
The exercise was designed and planned by Army Lt. Col. Ekerette Akpan, chief of readiness integration at LRMC.
He said that in the past, cooperation between the American and German medical communities rested too much on individual relationships.
Akpan and his colleagues are working to make collaboration more systemic.
"If you build processes to maintain that connection, that communication, then long after I leave, long after our current commander leaves, that relationship is still there," Akpan said.
LRMC is the evacuation treatment center for all injured American service members and civilians serving across Europe, Africa and the Middle East in support of four combat commands. The hospital also treats service members from 56 partner and allied nations.
"As the only medical center outside of the continental United States supporting all the combatant commands in this region, we have to be ready at any given time," Akpan said. "And we're not alone. That's really the bottom line."
---
---
---
---