Maine National Guard members to deploy to Poland this spring
By
Portland Press Herald
February 3, 2022
---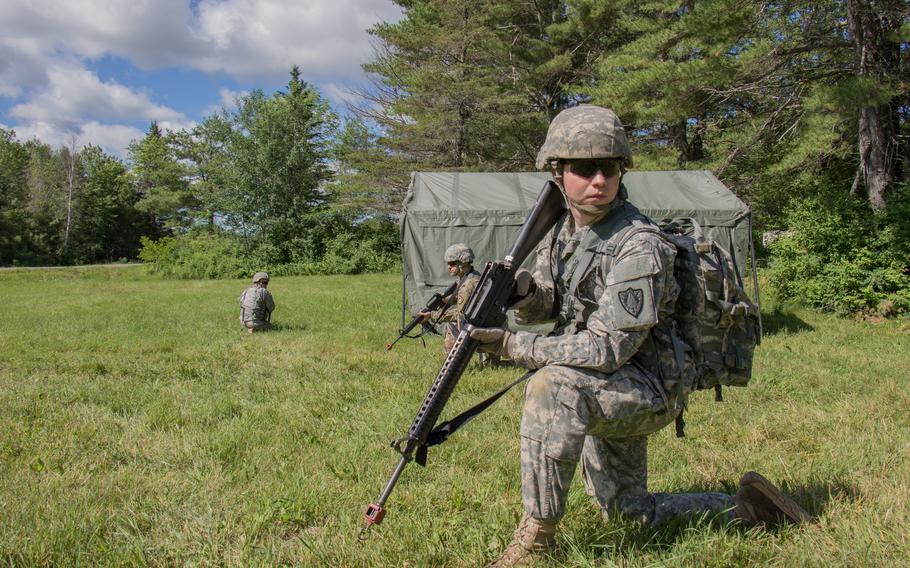 (Tribune News Service) — About 80 members of the Maine National Guard will begin a year-long deployment in Poland this spring.
The 120th Regional Support Group, one of two brigade-level units in Maine, will conduct base support operations for American allies in Europe as part of the U.S. European Command's Operation Atlantic Resolve. That resolve is a "deterrent initiative" with multi-national training events in Bulgaria, Estonia, Hungary, Latvia, Lithuania, Poland and Romania.
The deployment was announced Wednesday, the same day President Biden revealed he was sending 3,000 U.S. troops to reinforce NATO allies in Eastern Europe, includng to Romania and Poland, which share Ukraine's western border. Military officials say Russia has amassed 100,000 troops along Ukraine's eastern border.
However, Maj. Carl Lamb, a guard spokesman, said the Maine National Guard's deployment is unrelated to Biden's announcement.
"While Atlantic Resolve clearly exists as a deterring factor, it has been an ongoing mission since 2014 and our participation in the exercise is separate from other news that has come out of the Dept. of Defense recently," Lamb said in an email.
According to a news release, Operation Atlantic Resolve is a critical component of the Department of Defense's European Deterrence Initiative. Its mission is to "build readiness, increase interoperability and enhance bonds between ally and partner militaries with multi-national training events."
U.S.-based units have been supporting the resolve since 2014, including Maine's 286th Combat Sustainment Support Battalion, which returned from a tour in February 2020.
"Maine soldiers continue to support U.S. strategic interests around the world alongside our active duty counterparts," Brig. Gen. Dean Preston, land component commander, said in a written statement.
Lt. Col. Amy Cartmell, deputy commander of the 120th, said in a statement that the unit is well poised to carry out the mission, and she emphasized the unit's strength as citizen soldiers with varied backgrounds as managers and supply distribution professionals, educators, engineers and more.
"Our team has been training hard," she said. "We have gleaned a wealth of knowledge from the experiences of previously assigned units — to include our own, the 286th — combined with staff analysis of the mission requirements. We strive to be students of current events in Poland and other partner nations and look forward to learning more about and interacting with their cultures and communities."
(c)2022 the Portland Press Herald (Portland, Maine)
Visit the Portland Press Herald (Portland, Maine) at www.pressherald.com
Distributed by Tribune Content Agency, LLC.
---
---
---
---