Maine gov. to send 169 more National Guard members to help hospitals
by
Joe Lawlor
Portland Press Herald
January 12, 2022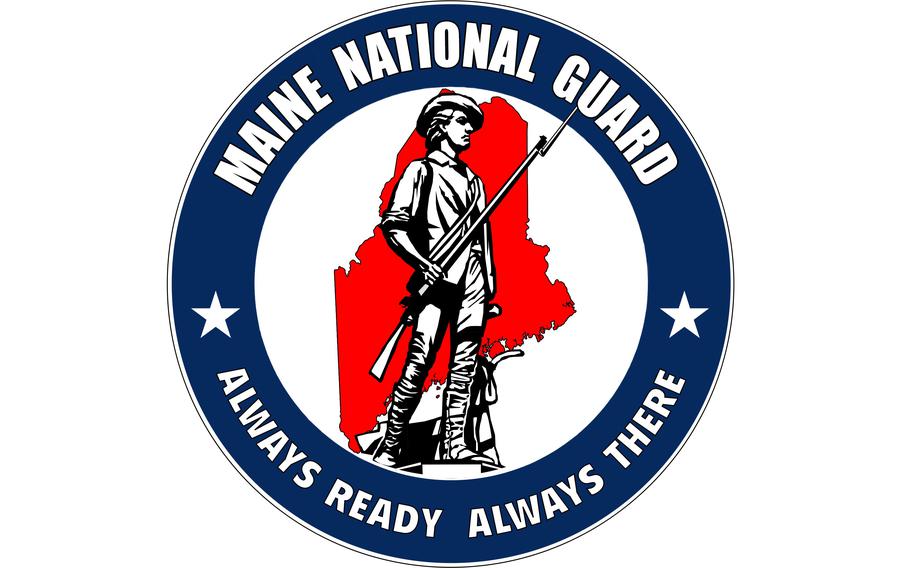 Stars and Stripes is making stories on the coronavirus pandemic available free of charge. See more stories here. Sign up for our daily coronavirus newsletter here. Please support our journalism with a subscription.
(Tribune News Service) — Gov. Janet Mills is sending more Maine Army National Guard members to help Maine's hospitals as they strain with a surge of patients and staffing shortages during the omicron variant wave.
Up to 169 additional Guard members will be deployed to non-clinical support roles at health care facilities across the state, the second time Mills has activated the Guard to assist hospitals during the pandemic. The Guard will begin their work next week and continue through the end of February.
"The Guard members will help hospitals maintain capacity by freeing up clinical staff to focus on patient care. Their assistance will also open additional beds at nursing facilities, in swing bed units, and at other 'decompression sites' that accept patients discharged from hospitals," Mills' office said in a news release. Details on where the Guard members will be going will be forthcoming.
"I wish we did not have to take this step, but the rise in hospitalizations — caused primarily by those who are not vaccinated — is stretching the capacity of our health care system thin, jeopardizing care for Maine people, and putting increased strain on our already exhausted health care workers," Mills said in a statement.
"We are in the midst of the most difficult time of the entire pandemic for hospitals," said Steven Michaud, president of the Maine Hospital Association. "We are stretched to our bed capacity limits, all the while more and more of our employees are out due to COVID exposures. The stress on our caregivers can't be overstated. The additional help from the Guard couldn't come at a better time."
The announcement Tuesday came one month after Mills announced the deployment of 38 Guard members to 10 health care centers across the state to help increase capacity. Those members are among more than 200 National Guard members who are already deployed in a variety of support roles, such as conducting inventory and delivery of personal protective equipment supplies, staffing COVID-19 testing centers and vaccine clinics and helping at long-term care facilities.
While hospitalizations rose to a record number of patients this week, hospitals also are struggling with large numbers of staff absences because of COVID infections and exposures.
St. Mary's Regional Medical Center in Lewiston is in a "crisis staffing" mode and is asking that in some certain limited circumstances COVID-19 positive employees will be working at the hospital.
"In accordance with CDC guidelines — and only as absolutely necessary — St. Mary's Health System is allowing some of our employees who have had exposure to, have tested positive for, or are under investigation for COVID-19 to work in our COVID-positive units. The employees who meet these criteria and are willing to work will only be asked to do so when a unit has exhausted all other options for filling shifts," the hospital said in a statement.
MaineHealth, the parent organization of Maine Medical Center in Portland and seven other Maine hospitals, said in a statement that it has not reached a crisis level of staffing, and would not be asking COVID-19 positive employees to report to work. MaineHealth has postponed elective surgeries, among other measures, in an attempt to preserve capacity during the delta wave in the fall and now as the omicron variant spreads throughout the state.
(c)2022 the Portland Press Herald (Portland, Maine)
Visit the Portland Press Herald (Portland, Maine) at www.pressherald.com
Distributed by Tribune Content Agency, LLC.
---
---
---
---