US Army unit in Poland drops mandatory 'Biggest Loser' contest intended as 'team-building thing'
by
Chad Garland
Stars and Stripes
January 12, 2022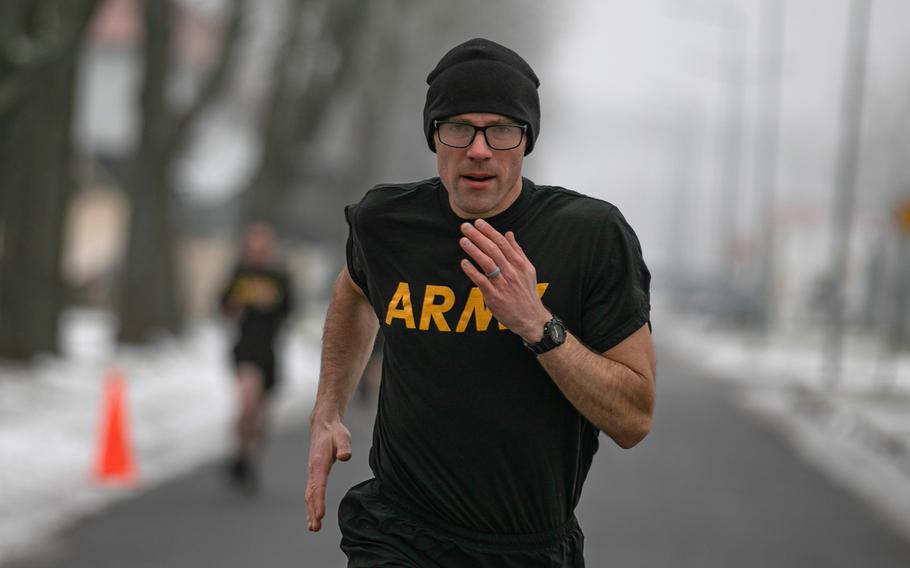 An Army unit in Europe had to quickly abandon a companywide competition that would have made soldiers spend hours cleaning toilets if they failed to lose weight, whether they needed to slim down or not.
Soldiers of the Alaska-based 574th Composite Supply Company, which is on rotation in Poland, were slated for the first weigh-in of the "Biggest Loser"-inspired contest this week, according to U.S. Army WTF Moments' social media posts Monday.
But the contest has since been canceled and the unit's chain of command is now involved, Maj. Vonnie Wright, a spokesman for the 21st Theater Sustainment Command, told Stars and Stripes late Tuesday.
The tweets and Facebook posts revealed details of the event and an unidentified first sergeant's insistence that all soldiers participate, regardless of whether they're already within Army weight standards.
Many of the affected soldiers at Drawsko Pomorski Training Area in Poland had no need or desire to take part, one member of the unit told the first sergeant via WhatsApp, according to a screenshot U.S. Army WTF Moments posted.
"I am not interested in what the Soldier 'want to do,'" the first sergeant replied. "It is necessarily not about weight ... or their own fitness goals. This is a company thing and a morale and team building thing."
The company would have been split into 15 teams of 10 soldiers each, with team names like Big Mac Attackers and DFAC Rats. They were to vie to lose the most weight by Feb. 28, said a company announcement shared online.
The winning team, based on combined weight lost, was promised two four-day liberty passes upon their return to Fort Wainwright, Alaska, where the unit is part of the 17th Combat Sustainment Support Battalion.
Soldiers on teams that gained weight would have had to clock two hours of extra duty in the barracks showers, latrines and laundry rooms for each pound gained.
Groups that "stagnated" would be penalized the same way, the announcement said, though it was unclear how those hours would be calculated if a team didn't gain pounds.
But Army regulations detail specific actions and protocols to for weight management and appropriate disciplinary actions, said Wright, the 21st TSC spokesman, explaining why the event was canceled.
"While we support creative ways to help our soldiers maintain physical readiness, we expect those activities to be morale-boosting, meet Army standards and align with healthy dietary and fitness habits," he said.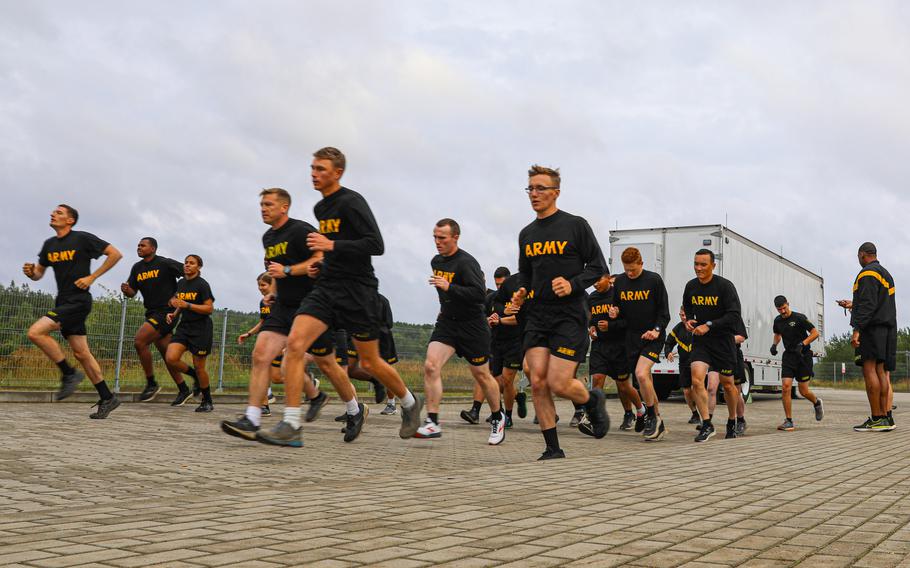 ---
---
---
---