Soldier in 82nd Airborne acquitted in court-martial stemming from fatal gunfight in Syria
by
Chad Garland
Stars and Stripes
January 11, 2022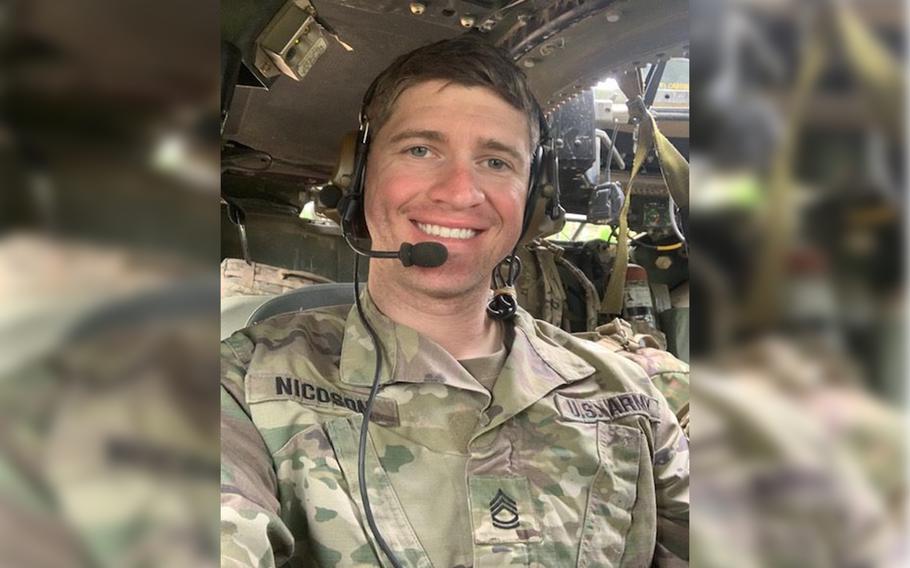 An 82nd Airborne Division paratrooper was cleared of all charges related to a deadly 2020 gunfight in Syria between U.S. troops and forces loyal to President Bashar al-Assad.
Sgt. 1st Class Robert Nicoson initially faced two counts of failure to obey an order, two counts of reckless endangerment, one count of communicating threats and three counts of obstructing justice.
One of those counts was dropped during the trial's evidence phase, and Nicoson was found not guilty Friday on the seven remaining charges after a nearly weeklong court-martial trial at Fort Bragg, N.C., his attorney Phil Stackhouse told Army Times.
The Army brought the charges about eight months after the August 2020 battle with Syrian regime loyalists at a checkpoint near the town of Qamishli, in the country's northeast.
Syria is in the midst of a civil war, which began in 2011, but the U.S. has troops there supporting mostly Kurdish-led militias that are fighting the Islamic State group. The U.S. forces also help guard oilfields from falling into terrorist hands.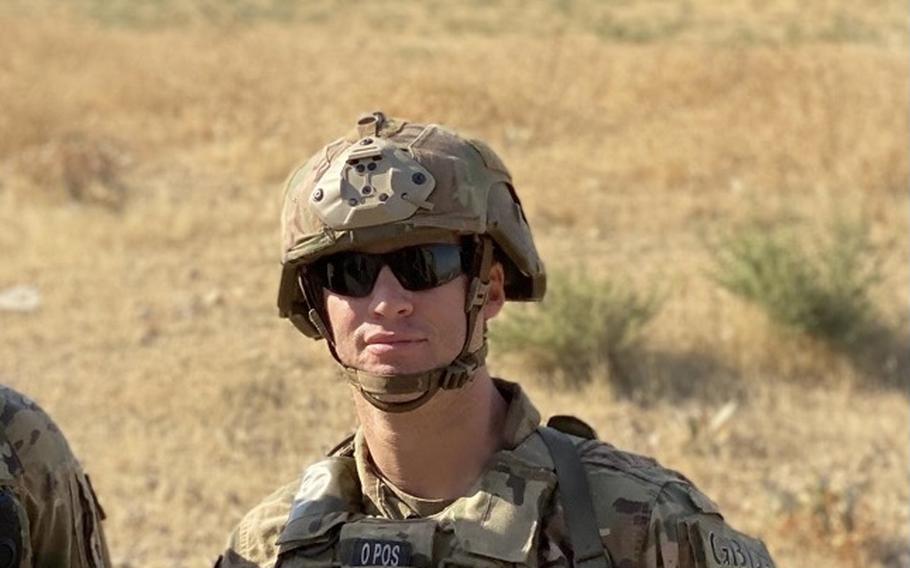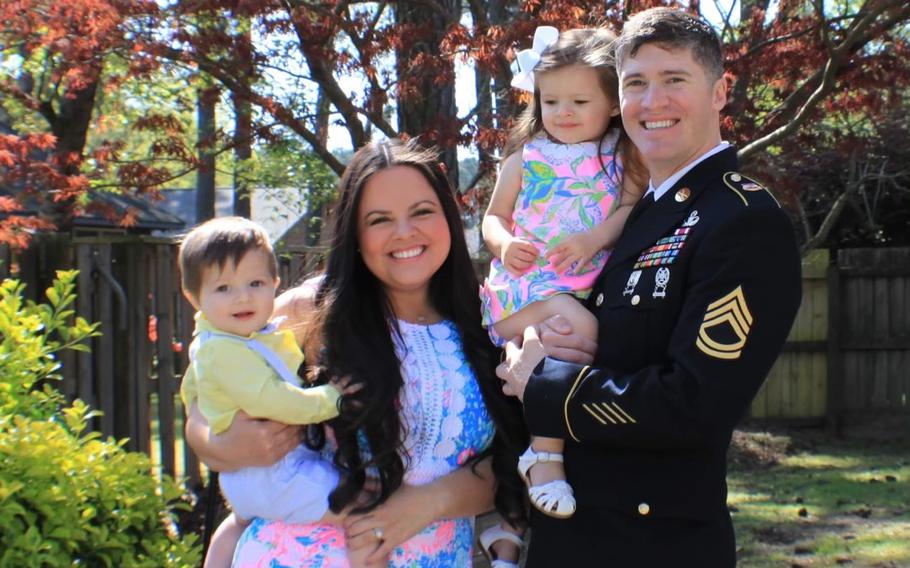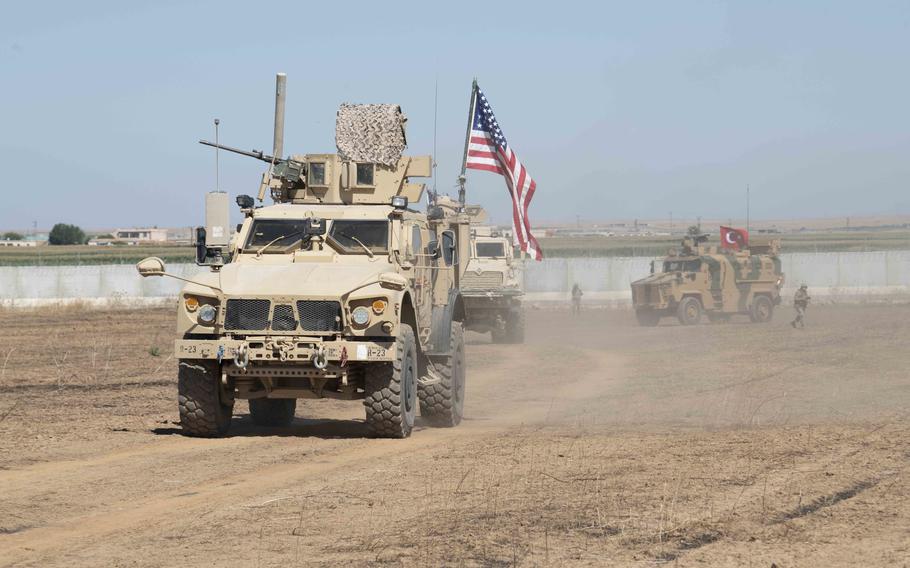 After the skirmish, officials in the anti-ISIS coalition said the Americans were on routine patrol and had received safe passage but came under fire. A member of the Syrian side was killed and two others were wounded. There were no reported coalition injuries.
Prosecutors accused Nicoson of risking the platoon's safety by going within 2 kilometers of the pro-regime forces, even though he was in a vehicle in the rear of the formation, Stackhouse told Stars and Stripes last May.
Meanwhile, a platoon leader toward the front got only a reprimand, he said.
The patrol told leaders it would go to the area of the incident, and the platoon leader was communicating with them as Nicoson spoke with the pro-regime fighters at the roadblock, Stackhouse told Army Times last week.
Prosecutors said Nicoson, a platoon sergeant with Blackhorse Troop, 1st Squadron, 73rd Cavalry Regiment, had threatened to kill the fighters if they didn't allow the Americans to pass.
What he told them through a translator was the subject of some dispute, Stackhouse said after the trial, but the alleged threats were meant to ward off an attack.
Military authorities also accused Nicoson of ordering soldiers in his unit to delete footage of the fighting to cover it up, but Stackhouse told Stars and Stripes last May that his client didn't know there would be an investigation and was merely enforcing a policy about such videos.
Lt. Col. Brett Lea, a spokesman for the 82nd Airborne Division, confirmed the acquittal in an email Saturday to Army Times. Officials did not immediately respond to a Stars and Stripes query Tuesday.
More than 20 witnesses testified before a "combat-experienced" jury made up of two lieutenant colonels and six command sergeants major, Stackhouse told Army Times.
The panel deliberated for about two hours before its president announced the verdict in Nicoson's favor, he said.
---
---
---
---