2nd ID soldier, a recent basic training graduate, dies in South Korea
by
David Choi
Stars and Stripes
December 23, 2021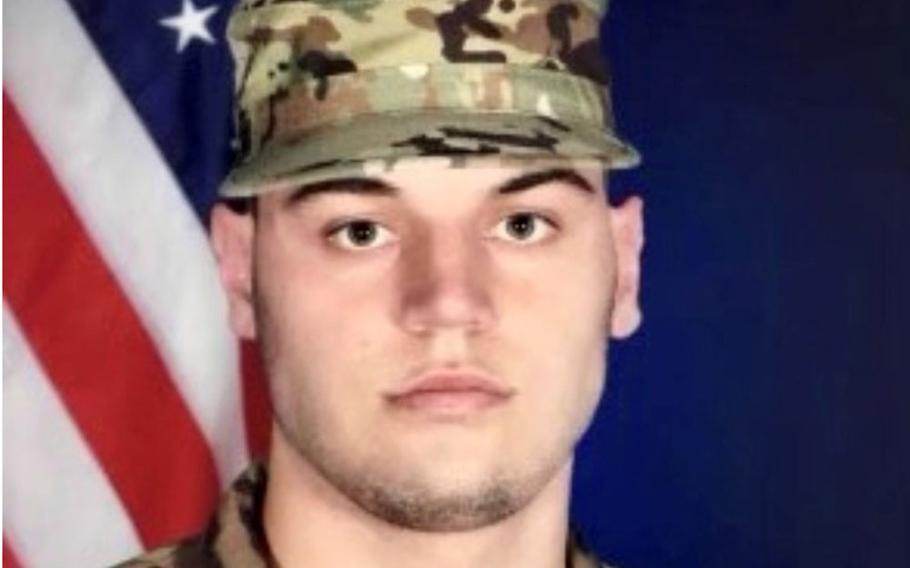 CAMP HUMPHREYS, South Korea — A 2nd Infantry Division soldier who graduated from basic training earlier this year died Dec. 15, the command announced Thursday.
Pfc. Joseph Lepine, 21, served as a petroleum supply specialist with the 194th Division Sustainment Support Battalion, 2nd ID Sustainment Brigade, according to a news release. The Georgia native was with the unit for a one-year assignment.
The release did not mention a cause of death or whether it is under investigation.
"We are deeply saddened by the loss of Pfc. Joseph Lepine," Lt. Col. Jereon Hall, the battalion's commander, said in the release. "His contributions to the battalion, Korea and our nation were invaluable and will be greatly missed."
Lepine "displayed great potential and left a significant impact on all he encountered in a short amount of time," Hall added.
Lepine joined the Army in February and graduated in May from advanced individual training at Fort Lee, Va.
He was posthumously awarded the Army Commendation Medal, according to the release.
Roughly 28,500 U.S. troops are stationed in South Korea. The 2nd ID is headquartered at Camp Humphreys, the largest U.S. military base overseas, about 40 miles from Seoul.
---
---
---
---