Woman charged in death of US soldier's son exhibited abnormal behavior, ex-husband says
by
David Choi
Stars and Stripes
December 8, 2021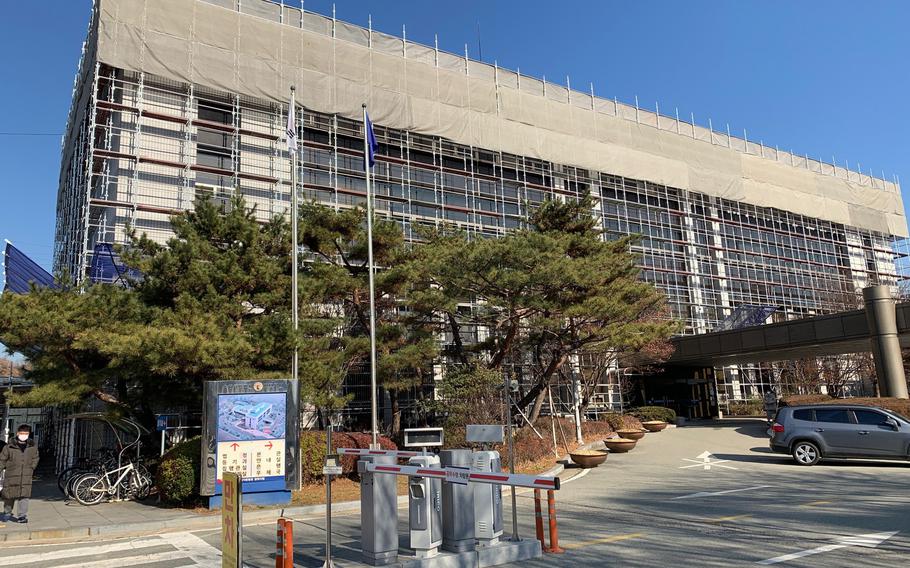 CAMP HUMPHREYS, South Korea — A woman accused of killing a U.S. soldier's 3-year-old son on Sept. 5 had a history of mental health issues, her former husband told a South Korean court on Wednesday.
Jamaica Eblacas, 30, a Pyeongtaek bartender who babysat 3-year-old Noa Calhoun and his 7-year-old brother, admitted to killing the younger child during her Nov. 5 arraignment.
The children were left in her care by their parents, Army Pvt. James and Kourtney Calhoun. Police responding to a disturbance call discovered the boy's bruised body in a home near the bar where Eblacas worked.
James Calhoun is assigned to the 2nd Infantry Division's South Korean-U.S. combined division. He was a member of the 61st Chemical, Biological, Radiological and Nuclear Company at Camp Humphreys at the time of his son's death.
Defense attorney Jung Wang Jae told Stars and Stripes last month that Eblacas was uncooperative during their consultations and refused a court-ordered psychological evaluation.
Kang Seokpil, a South Korean who married Eblacas in 2013, appeared at the Pyeongtaek branch of Suwon District Court on Wednesday to provide testimony on Eblacas' mental health. The two divorced in February after several years of separation, he told a three-judge panel.
Kang, who has a 6-year-old daughter with Eblacas, testified that he never witnessed his former wife physically abuse their child. The daughter has been living with Kang's sister, he said, since he grew concerned about Eblacas' behavior.
Kang told the court that Eblacas frequently said "someone is watching me" and alleged there were secret video cameras inside their home. She also warned that "ghosts" could enter through opened windows, he said.
The former husband added that Eblacas would hear voices when no one was present and that she would often talk to herself.
"It was hard to have a conversation with her," Kang said.
Eblacas was not diagnosed with a behavioral disorder during their time together, Kang said. He later discussed the matter with an instructor from a multicultural center they had both attended; the instructor agreed Eblacas needed assistance.
Eblacas was present in the courtroom Wednesday during Kang's testimony. She is charged with murder in conjunction with child abuse, a crime that carries a minimum sentence of three years in prison and a maximum penalty of death. She is in police custody and scheduled to appear in court again later this month.
During her second court appearance in an unrelated matter on Nov. 12, Eblacas failed to respond to questions from the prosecutor and Chief Judge Kim Seyong. Eblacas, who is partially fluent in Korean, had an English translator with her throughout the proceedings.
On Wednesday, Kim said there would be "issues" if Eblacas did not respond to the court's questions in her next appearance. The chief judged asked Eblacas if she intended to answer questions later in the month.
"Yes, some," she replied.
Stars and Stripes reporter Yoo Kyong Chang contributed to this report.
---
---
---
---