Stuffed to the brim: Thanksgiving on Joint Base Elmendorf-Richardson included 1,200 pounds of turkey
by
Emily Mesner
Anchorage Daily News
November 24, 2021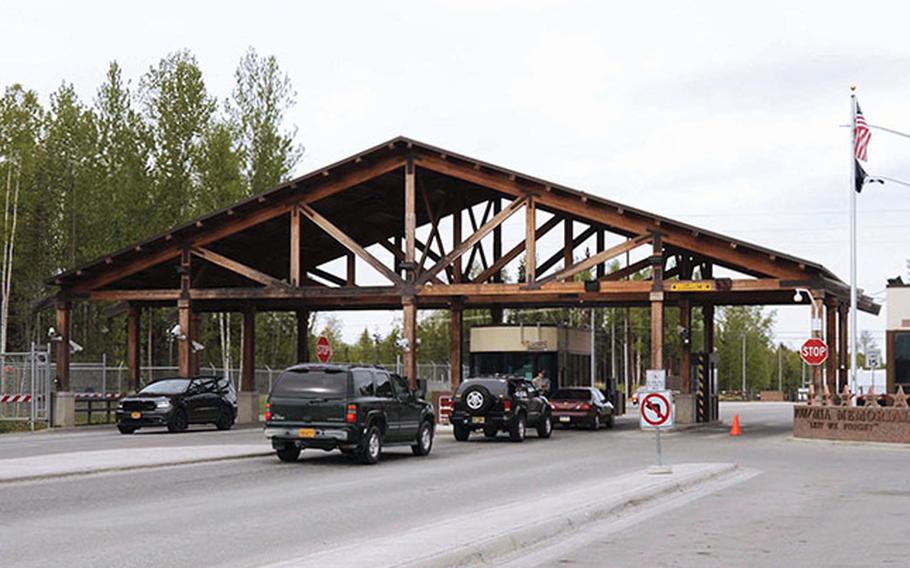 ANCHORAGE, Alaska (Tribune News Service) — Soldiers and their families waited in a long line that wrapped around the Wilderness Inn Dining Facility on Joint Base Elmendorf-Richardson for a hearty Thanksgiving meal Tuesday. "I just know it'll be worth (the wait)," one solider said to another as they dreamed up the Thanksgiving fixings that were just beyond the doors.
Inside, senior leaders served up mounds of turkey, mashed potatoes, lobster and maple-glazed Brussels sprouts. They ended each transfer of plate with a "Happy Thanksgiving."
It was a feast fit for a king, or hundreds of hungry soldiers.
There were 1200 pounds of turkey, 500 pounds of ham, 400 pounds each of lobster and beef, and 300 pounds each of shrimp and salmon, Sgt. First Class Andrew Couts said. And that doesn't include the dozens of sides and varieties of desserts including acorn squash, stuffing, pumpkin pie and German chocolate cake.
"Paratroopers can eat," he said.
The annual holiday event is a military tradition in which senior leaders serve soldiers and their families in appreciation for their service and sacrifice.
"For a lot of these soldiers it's an escape ... maybe a little taste of home," Couts said. "If we can increase morale one day, it's worth it."
(c)2021 the Alaska Dispatch News (Anchorage, Alaska)
Visit the Alaska Dispatch News (Anchorage, Alaska) at www.adn.com
Distributed by Tribune Content Agency, LLC.