First woman graduates from Army sniper course
by
Chad Garland
Stars and Stripes
November 9, 2021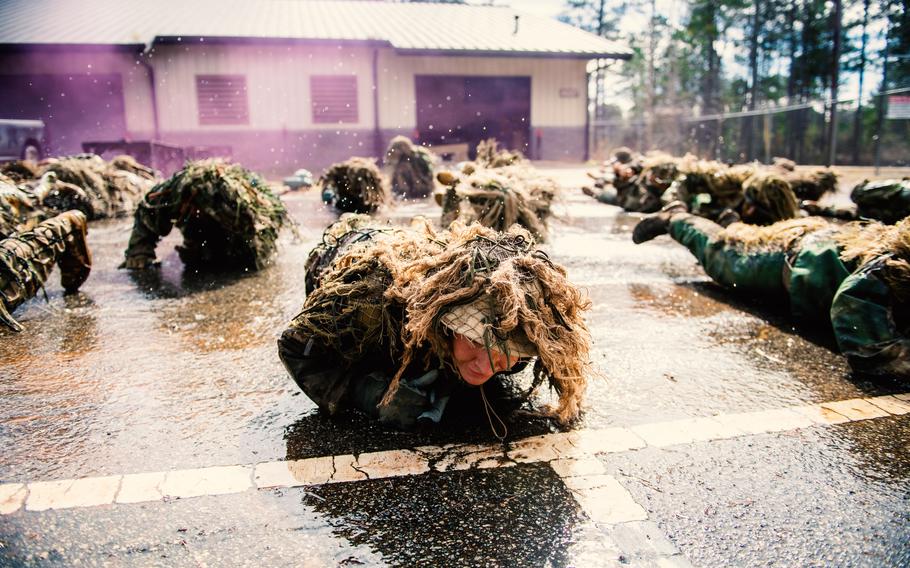 A Montana Army National Guard soldier has become the first woman to complete the seven-week U.S. Army Sniper Course at Fort Benning, Ga., military officials said.
The service is withholding the identity of the soldier, who graduated Friday. While she's the first woman to complete the intensive Army training, several have completed a shorter Air Force course to qualify as snipers over the past 20 years.
"We are extremely proud of this soldier's achievement and recognize that this is a milestone for not only Montana, but the entire National Guard and Army," said Maj. Gen. J. Peter Hronek, the state's adjutant general.
The soldier, who enlisted last December, was recommended for the sniper course by her training staff and chain of command during Fort Benning's 22-week One Station Unit Training.
Their endorsement was based on her superior performance, including qualifying as an expert shooter, during that initial schooling that combines basic training with advanced instruction in infantry skills.
"We're all incredibly proud of her," said Capt. Joshua O'Neill, her OSUT company commander. "There wasn't a doubt in our minds that she would succeed."
She arrived prepared and "met every standard required to graduate" the course, said Capt. David Wright, battalion commander at the U.S. Army Sniper School.
The intensive program trains and tests students on fieldcraft, camouflage techniques, marksmanship, concealed movement, target detection, intelligence preparation and other tactics and techniques necessary to deliver long-range precision fire and collect battlefield information, according to a course description on the Fort Benning website.
"We wish her luck as she heads back to her unit as a U.S. Army Sniper Course qualified sniper," Wright said.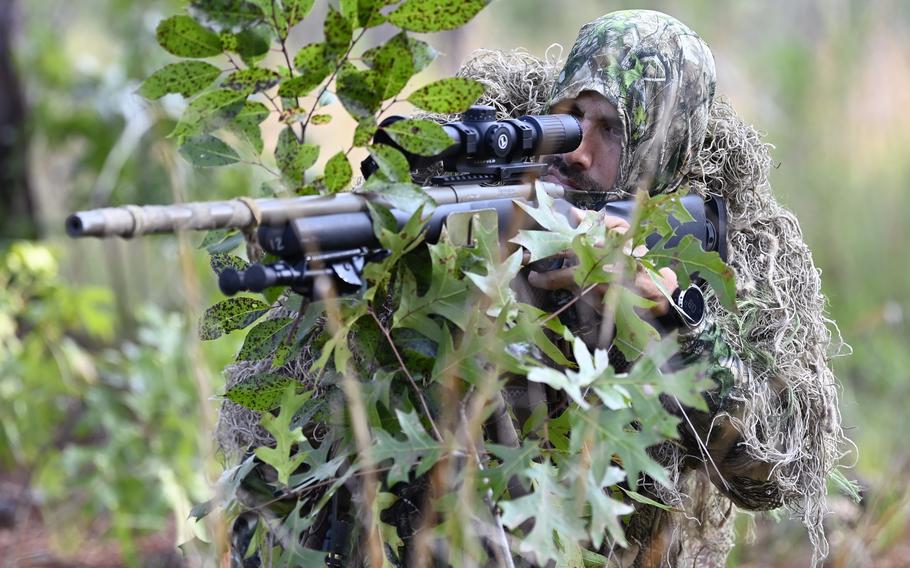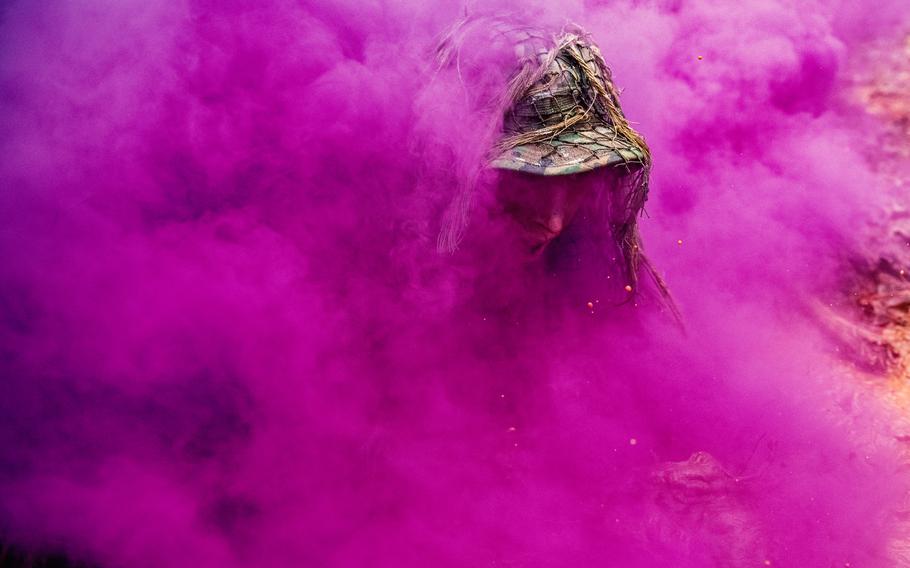 It's the latest in a series of firsts for women since all combat jobs in the military were opened to them in 2015. But female snipers in particular have a long history of defying traditional stereotypes.
During World War II, Ukrainian-born Soviet Army sniper Lyudmila Pavlichenko visited Washington to rally America's support for a "second front" in Europe and was invited by first lady Eleanor Roosevelt on a tour of the country to discuss her combat experience, the Smithsonian Magazine said in a 2013 profile.
Called a "girl sniper" in the American press, which obsessed over her appearance and makeup, she was taken more seriously by the Nazis, who purportedly knew her as "Lady Death." By the time she reached Chicago, she had some strong words for the large crowd there.
"Gentlemen, I am 25 years old, and I have killed 309 fascist (occupiers) by now," she said.
But the U.S. military did not graduate its first female sniper until 2001, when an enlisted female security forces airman with the Illinois Air National Guard completed the service's pilot Counter Sniper School at Camp Joseph T. Robinson in Arkansas.
Jennifer Weitekamp "could put a bullet through an enemy's head from nearly a mile away," the Illinois National Guard said in a statement in 2018, when she was a first lieutenant. "Such is life for the Air Force's first female sniper — friendly and easy-going on the outside, but with killer skills inside."
She had responded to a call for volunteers ahead of the 2001 course, she said, but was initially denied entry because it wasn't open to women. Officials later changed their minds.
That 19-day training program was later renamed the Close Precision Engagement Course and relocated to Fort Bliss, Texas. As of 2012, at least nine women had graduated.
"The school was not easy and there were days I wanted to go home," Weitekamp said in the 2018 statement. "I was the first woman to go through, it was because of that and the opportunities it would open up for future women that helped me get through the training and kept me motivated."
---
---
---