US Army infantryman dies while on 90-day rotation to South Korea
by
David Choi
Stars and Stripes
November 3, 2021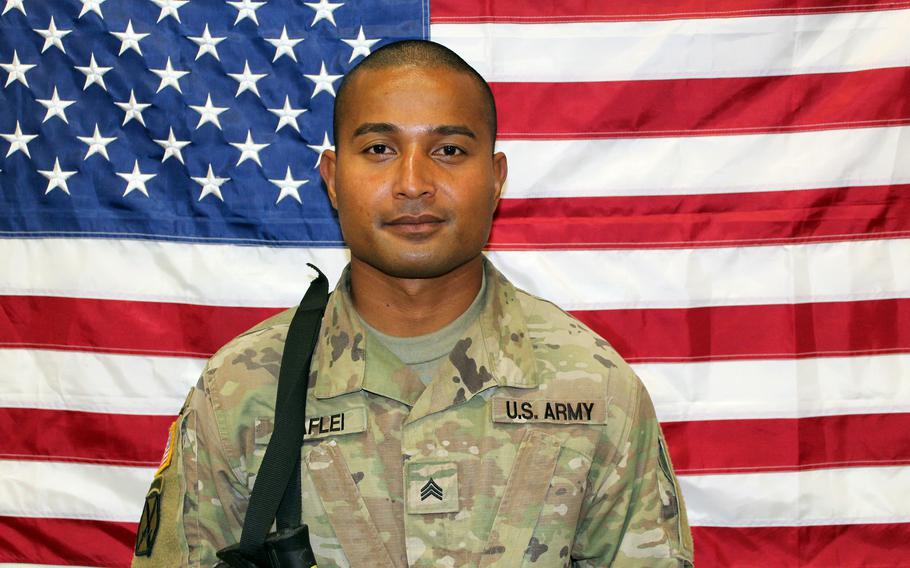 CAMP HUMPHREYS, South Korea — A U.S. Army infantryman died at a South Korean army base on Oct. 17, the 2nd Infantry Division announced in a news release Wednesday.
Sgt. Joe Haflei, 33, of Pohnpei, Federated States of Micronesia, served as a team leader with the 3rd Battalion, 21st Infantry Regiment, 1st Stryker Brigade Combat Team, 25th Infantry Division.
The command said his death is under investigation but no foul play is suspected.
Haflei deployed to South Korea for 90 days with a security forces company, according to the 2nd ID release. The unit regularly conducts security operations in conjunction with South Korean troops.
Haflei's unit said in a statement it was deeply saddened by the loss.
"His contributions to the battalion and our nation were stalwart and will be greatly missed," said Lt. Col. Joshua Dailey, the unit's commander. "His family is in our prayers during this difficult time."
Haflei joined the Army in 2014 and had served at Fort Drum, N.Y., and Fort Wainwright, Alaska.
---
---
---