Contamination found in 8 wells near Yakima Training Center, US Army says
Yakima Herald-Republic
October 14, 2021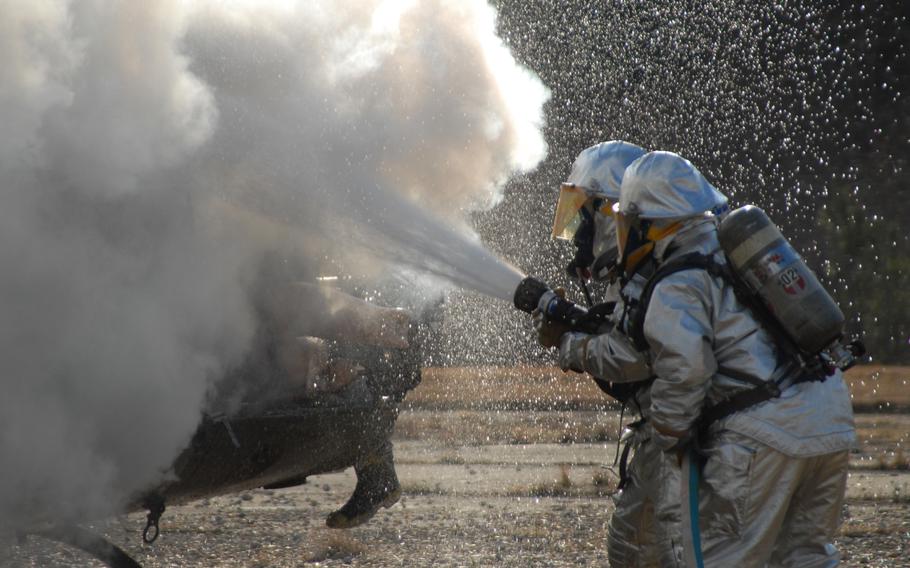 YAKIMA, Wash. (Tribune News Service) — Eight wells serving 12 homes near the Yakima Training Center had higher-than-recommended levels of chemicals used in firefighting efforts, based on testing in October.
The U.S. Army tested 22 drinking water wells in the area for perfluorooctanoic acid (PFOA) and perfluorooctanesulfonic acid (PFOS), which are part of a larger group of chemical compounds known as per- and polyfluoroalkyl substances, or PFAS, according to a news release.
The substances are present in aqueous film forming foam, which is used to quickly suppress petroleum fires at airports. AFFF has been used at Yakima Training Center.
The Environmental Protection Agency issued a health advisory for PFOA and PFOS in drinking water of 70 parts per trillion. There is evidence that exposure to PFAS can have adverse health impacts on humans, according to the EPA.
The property owners and residents have been notified, and the Army is offering to provide bottled water for drinking and cooking. The Army, in conjunction with the EPA and Washington Department of Ecology, will seek a long-term remedy.
All results will be shared with the well owners.
PFAS are also found in many everyday products, such as food packaging, cookware, carpet protectants and waterproofing chemicals.
Yakima Training Center's drinking water supply has been tested since 2017 with no PFOA or PFOS found above recommended levels, the release said.
More information is available at https://home.army.mil/yakima/index.php/my-fort-1/all-services/directorate-public-works/pfas.
(c)2021 Yakima Herald-Republic (Yakima, Wash.)
Visit Yakima Herald-Republic (Yakima, Wash.) at www.yakima-herald.com
Distributed by Tribune Content Agency, LLC.