Career enlisted soldiers accused of misconduct may be retired at lower rank under new Army policy
by
John Vandiver
Stars and Stripes
October 1, 2021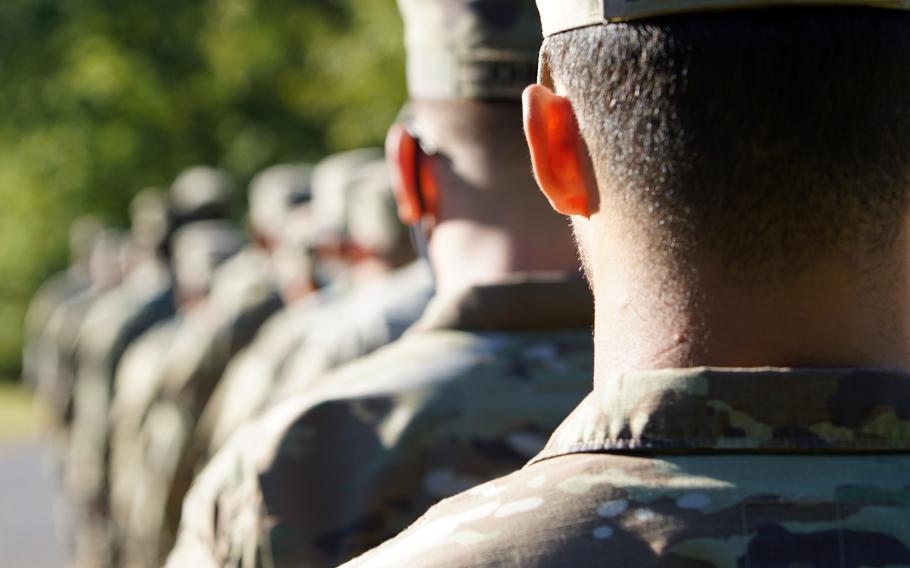 Enlisted soldiers with 20 years of service who are under investigation for misconduct can now be considered for voluntary retirement at a reduced grade instead of a more punitive administrative separation, the Army said.
"A retirement at a reduced rank, rather than an administrative discharge for misconduct, would allow for the preservation of a 20-year active federal service retirement," it said in a statement Thursday.
The decision is aimed at giving Army leaders more options for handling cases of misconduct involving career soldiers, as opposed to "all or nothing determinations," the statement said.
Previously, the Army could either separate soldiers with or without suspension for up to 12 months, or retire them their current ranks.
"A grade-reduced retirement, rather than an administrative discharge for misconduct, may be appropriate considering the nature of the misconduct versus the totality of a Soldier's service and may also improve their post-military employment opportunities," the statement said.
The Army has long allowed officers to retire at reduced ranks in instances involving misconduct.
Rank reductions for enlisted soldiers can be either voluntary or involuntary. Before any involuntary reduction, a soldier must be given written notice and have the opportunity to consult with a lawyer and dispute such a move. Any reduction is final and may not be appealed, the service said.
The policy applies to soldiers in the regular active Army, Reserve and National Guard.