20-year-old paratrooper stationed in Vicenza found dead
Stars and Stripes
September 10, 2021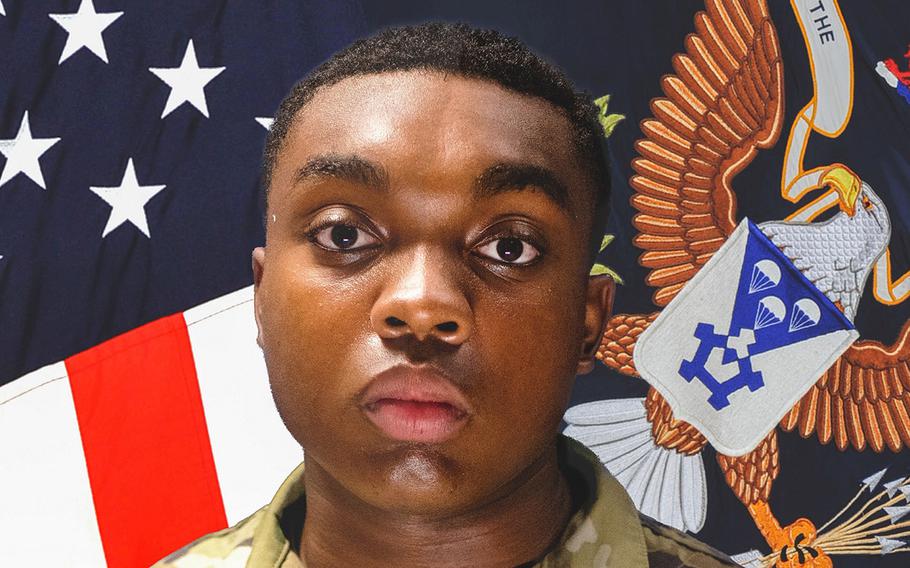 A paratrooper from the 173rd Airborne Brigade was found dead in his barracks in Italy this week, the Army said.
Spc. Ryan James, 20, of Baytown, Texas, was found unresponsive Tuesday, the Army's Southern European Task Force, Africa said in a statement. James was serving with Battle Company, 2nd Battalion, 503rd Parachute Infantry Regiment, based in Vicenza, Italy, it said.
The Army is investigating the death.
"Spc. Ryan James was an intensely passionate and driven paratrooper who served his country admirably," said Lt. Col. Kevin M. Ward, commander of 2-503 PIR. "His strength of character, work ethic and remarkable maturity consistently built up those around him."
James joined the Army in December 2019 and was assigned to the regiment in August 2020. He showed "consistent, stellar performance as an infantryman" and had earned the highest physical fitness score in his platoon, Ward said in the statement.
"During Spc. James' first week in the battalion, he placed a bet that he would don a Ranger Tab within his first two years in the unit," Ward said. "He was well on his way to achieving that goal."
His awards and decorations include the National Defense Service Medal, Global War on Terrorism Medal, Army Service Ribbon, and the Army Parachutist Badge.
The young soldier is survived by his parents, the statement said.
"He never settled for the minimum but always pushed himself to excel," Ward said. "In everything he did, he was relentlessly committed to those with whom he served. He will be sorely missed but never forgotten."