Army reviewing major's accusation that her commander made racial insults
by
John Vandiver
Stars and Stripes
August 9, 2021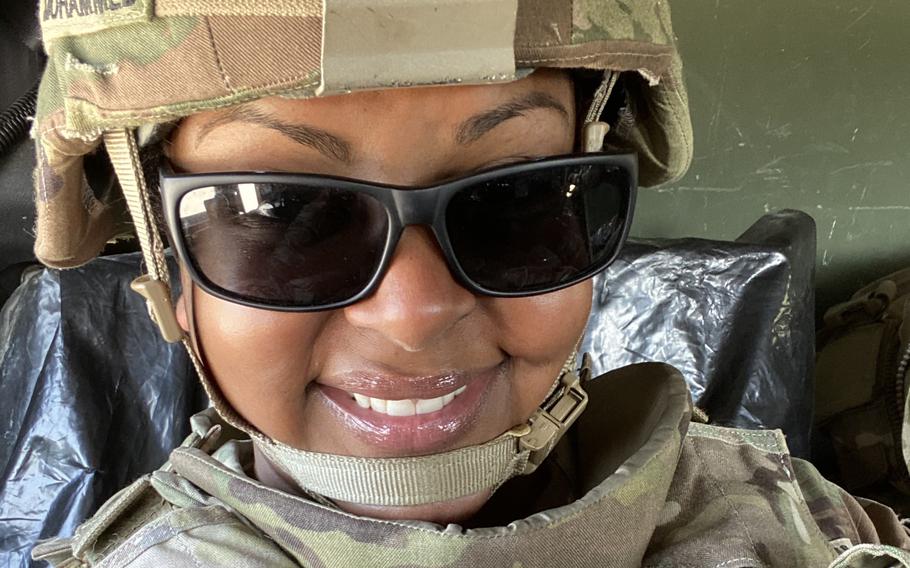 STUTTGART, Germany — The U.S. Army in Europe confirmed that it is investigating allegations by a battalion executive officer, who says a lieutenant colonel based in Grafenwoehr made racial insults about Black people under her command.
"The U.S. Army prioritizes respect and professionalism, and has zero tolerance for unlawful discrimination," Lt. Col. Michael Weisman, spokesman for 7th Army Training Command, said in a statement. "Any allegations of this nature are taken seriously, and these allegations are under investigation."
At issue is an Equal Opportunity complaint by Maj. Tiffaney Mohammed, who said that while she was serving as the executive officer of the 589th Brigade Support Battalion she was called a "stupid little Black girl" by her boss during an April 16 meeting.
Mohammed also said that during an October farewell dinner for a soldier in the unit, she and another soldier overheard the commander ask, "Why are Black people always late?" while awaiting the arrival of an African American service member.
Mohammed is of Indian descent, but said her dark skin has caused her to be mistaken for African American.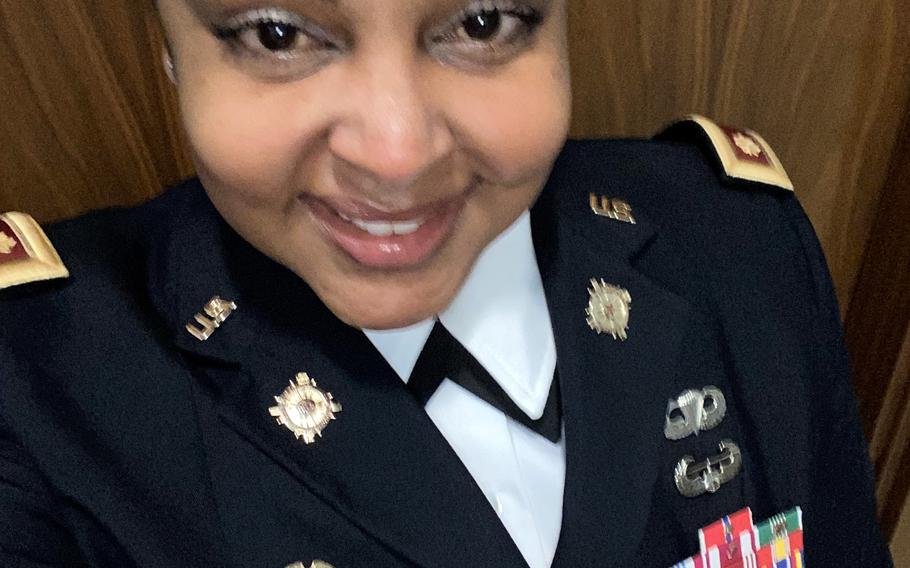 The EO complaint was found to be unsubstantiated in May by an Army investigating officer, but that decision has been appealed and is under high-level review. Stars and Stripes is withholding the name of the battalion commander pending the review.
Mohammed, in an interview with Stars and Stripes, said she believes there were numerous investigative oversights.
"In my 21 years in the Army I've never experienced anything like this," said Mohammed, a prior enlisted soldier, who after filing a complaint said she was forced out of her unit and is now in the process of transferring to another unit in Kaiserslautern.
Stars and Stripes obtained a redacted copy of the EO complaint and investigative findings. In the documents, Mohammed alleged that on April 16, she was having an end of week one-on-one meeting with her commander when she asked her boss why she was "trying to tarnish my reputation" by making unfair criticisms about her job performance with others in the brigade.
"She then laughed at my question and accused (me) of filing the anonymous IG complaint," Mohammed said in a sworn statement to the investigating officer.
The relationship between the two had deteriorated months earlier, Mohammed said, after her boss accused her of filing an unrelated Inspector's General complaint.
When Mohammed said she wasn't the one who made that complaint, her commander laughed and said, "you're a stupid little Black girl," according to Mohammed's sworn EO statement.
After the incident, Mohammed told the investigator that she was initially shocked and didn't know how to react.
"As I walked to my vehicle to head home, I couldn't help but to break down because I felt defeated and discouraged," she said in the complaint.
The commander denied making the remarks about Black people and said two other soldiers were in the April 16 meeting.
"Absolutely not. I have never used that phrase, or any like it," the commander said in a sworn statement to the investigating officer.
Meanwhile, Mohammed contends she and her boss were in a one-on-one meeting that day.
The investigating officer's findings were heavily redacted so the rationale into the decision not to substantiate the allegations isn't entirely clear. The investigator, whose name also was redacted, did say that the battalion commander was "credible because she displayed confidence and conviction" in her denials.
Mohammed's EO complaint also references an earlier incident in October in which the commander is accused of saying within earshot "Why are Black people always late?"
Mohammed said she and another soldier, Erik Choron, were seated near their boss during a farewell dinner at a restaurant for another soldier when the incident happened.
Choron, who served as a first sergeant in the battalion until he recently moved to Fort Hood, said the comment took him by surprise.
"She just leaned over to her husband and said, 'Why is it that Black people are always late?'" Choron said in an interview with Stars and Stripes. "I'm hard of hearing and I heard it clearly. So we definitely have an issue because it was loud."
Choron said he gave a sworn statement to the investigating officer about what he heard. That the allegations were found unsubstantiated was "horseshit," Choron told Stars and Stripes.
Several other soldiers who were seated nearby gave sworn statements that they never heard the battalion commander make the statement about Black people.
"The preponderance of evidence, gathered in sworn statement from participants sitting with and in close proximity … does not support such a statement was made," the investigator said in the report.
The incident follows previous problems among senior leaders with the 589th Brigade Support Battalion, which is part of the 41st Field Artillery Brigade.
Former Lt. Col. Ronald Veldhuizen, the preceding battalion commander, was relieved in 2019 for "conduct unbecoming an officer" and retired at a lower grade, Weisman confirmed.
Mohammed said she decided to speak up because she is worried about a lack of accountability in the unit, which she suspects is concerned about maintaining "optics" given its recent turmoil.
"I have never experienced racism in the last 21 years of my career, up until now … This entire experience has been traumatizing, and though we are heading in the right direction as a military, it's extremely unfortunate that toxic leaders are still amongst us," Mohammed said in her sworn statement.