Grafenwoehr museum exhibit remembers 37 US soldiers who died in 1971 helicopter crash
by
Immanuel Johnson
Stars and Stripes
July 30, 2021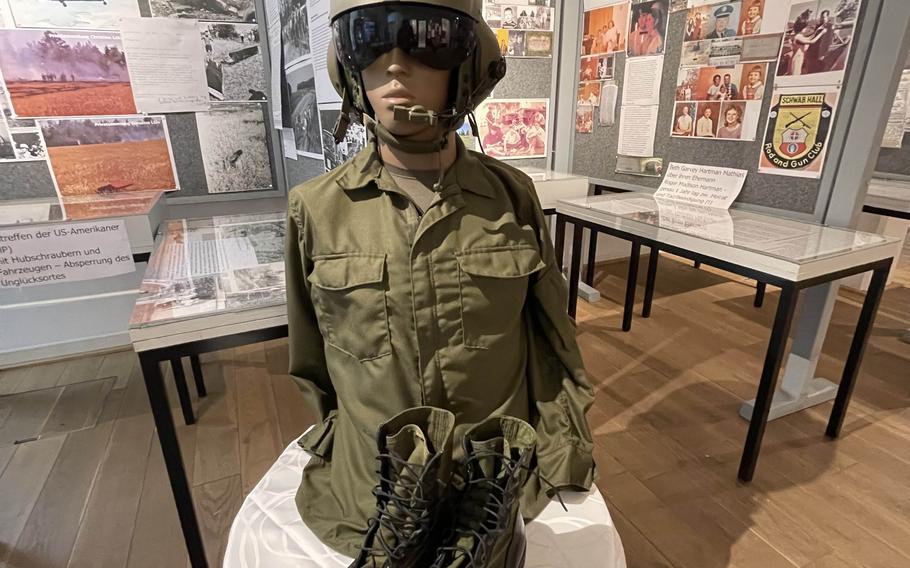 GRAFENWOEHR, Germany — The 37 young U.S. soldiers who died nearly 50 years ago when the helicopter they were in exploded and crashed in a field near the West German town of Pegnitz, north of Nuremberg, are being remembered in an exhibit at the Museum for Cultural and Military History in Grafenwoehr.
The exhibit, titled "Forever in our thoughts," seeks to preserve the memory of the victims of the Aug. 18, 1971, crash, which Stars and Stripes reported at the time was the worst training accident involving American troops in West Germany since the end of World War II.
Everyone on board the Chinook helicopter carrying them from Ludwigsburg to the Grafenwoehr Training Area for a live-fire exercise — four crew from the 4th Aviation Company and 33 soldiers from the 2nd Battalion, 4th Infantry Regiment, 56th Field Artillery Brigade — died in the accident, Stars and Stripes reported following the accident.
"Most of the victims were between 19 and 26 years old," the German-run museum says on its website. "On the 50th anniversary, this exhibit is bringing the tragedy back into the public consciousness."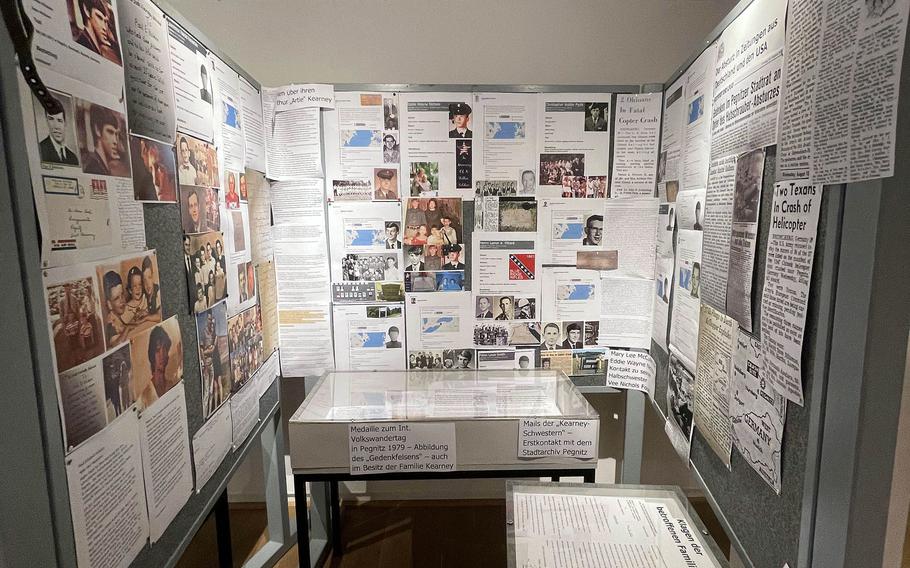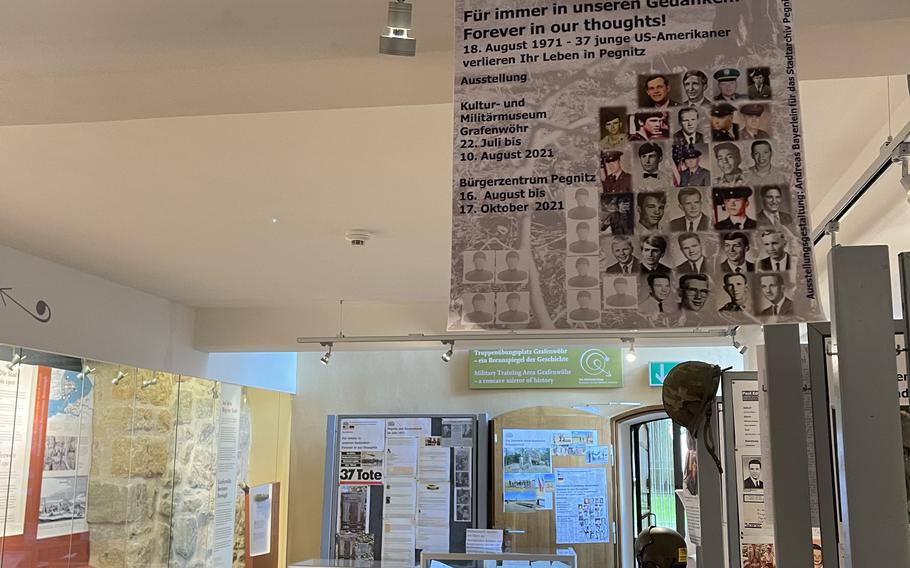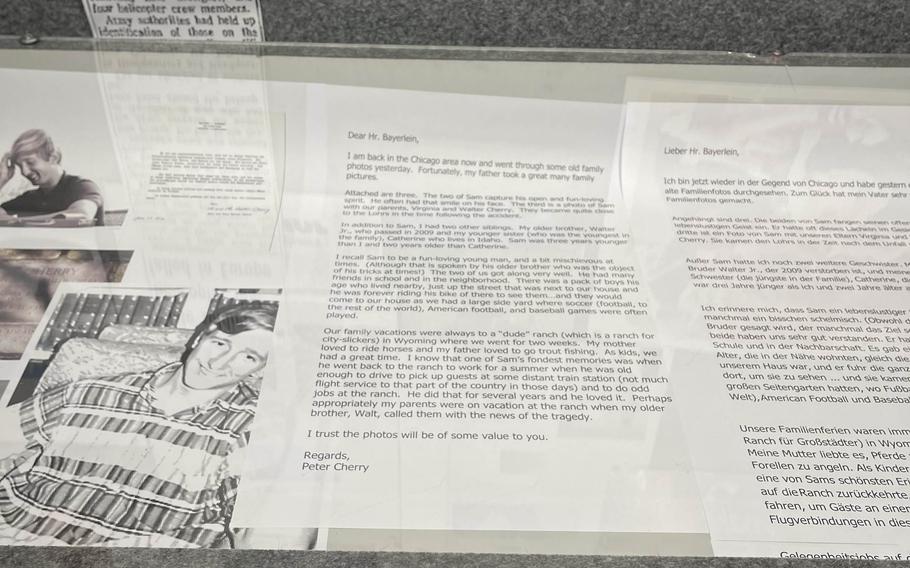 The exhibit, which opened July 22, features photos, newspaper articles and letters collected by Pegnitz archivist Andreas Bayerlein. They tell the stories of the lives lost and of grieving family members like Beth Hartman, who married Pfc. Roger Madison Hartman on Aug. 31, 1970, the day he turned 20 and she turned 18.
"A year later, instead of celebrating their first wedding anniversary and their birthdays, Beth buried her husband," news website Onetz.de wrote this week.
The crash happened when a rotorblade came loose, smashed into the Chinook and caused an explosion, the museum said.
The exhibit will run at the museum until Aug. 10, before moving to the Pegnitz community center in time for the 50th anniversary of the crash, Onetz reported. It will remain there from Aug. 16 to Oct. 17.
A ceremony remembering the victims of the crash will be held in Pegnitz on Aug. 18.