Green Beret who died at Special Forces dive school was a husband and father of three
by
Chad Garland
Stars and Stripes
July 29, 2021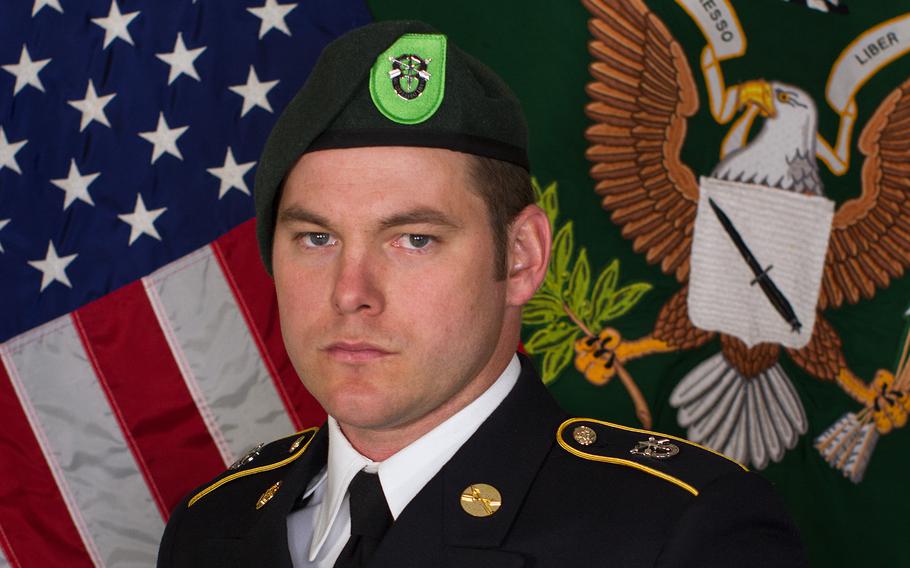 EDITOR'S NOTE: This story has been updated with new information about the investigation into the soldier's cause of death.
A soldier who died Tuesday while training at the Special Forces Underwater Operations School in Key West, Fla., was a medical sergeant who had joined the Green Berets earlier this year.
Staff Sgt. Micah E. Walker, of Peyton, Colo., is survived by his wife and three children, 1st Special Forces Command said in a statement Thursday. He was serving with 10th Special Forces Group (Airborne) at the time of his death.
"Our thoughts and prayers are with his wife and children, his parents, and his teammates," 10th Group commander Col. Lucas VanAntwerp said.
The Army announced his death in separate statements earlier this week from the Army Combat Readiness Center and the John F. Kennedy Special Warfare Center and School, Army Times reported. The school is based at Naval Air Station Key West, but is part of the special warfare school.
After an initial statement calling it a suspected drowning, Combat Readiness Center spokesman Michael Negard later told Stars and Stripes via email that drowning had been ruled out as a cause of death. A safety investigation team from the center, based at Fort Rucker, Ala., will lead an inquiry into the incident, Negard said.
Walker was a student at the Special Forces Combat Diver Qualification Course and was taking part in a conditioning exercise, the SWCS statement said, according to Army Times.
"During the training event, the Soldier submerged and did not resurface. The cadre immediately entered the pool and found him unresponsive," it said. "The Dive Medical Officer attempted to resuscitate him, and he was transported to the Lower Keys Medical Center Emergency Room where he was pronounced dead following full medical intervention."
Walker joined the Army in April 2017 and attended initial entry and Airborne School at Fort Benning, Ga., before completing the Special Forces Qualification Course in January. He was assigned to 10th Group's 2nd Battalion at Fort Carson, Colo., in March.
His awards and decorations include the Army Achievement Medal, Army Good Conduct Medal, National Defense Service Medal, Army Service Ribbon, Special Forces Tab, and the Army Basic Parachutist Badge.
"Micah was an exceptional Special Forces Operator, a loving husband, and father," VanAntwerp said. "We grieve with the family and stand ready to honor Micah's service and his legacy."
Stars and Stripes reporter Rose Thayer contributed to this story.