New commander of 25th ID short on Pacific experience, long on warfighting basics
by
Wyatt Olson
Stars and Stripes
July 24, 2021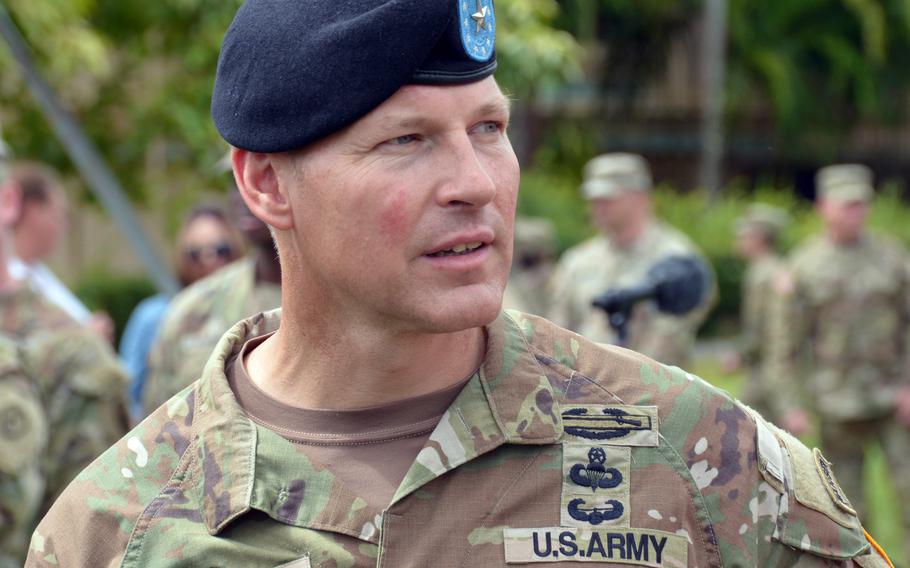 SCHOFIELD BARRACKS, Hawaii — The newly minted commander of the Army's 25th Infantry Division may not have spent much time in the Pacific during his long career, but he does not see that as an obstacle.
"I'd like to think that over the last 30 years, I've gotten a pretty well-grounded sense of warfighting, and our primary purpose – make no mistake – is to be prepared to deploy, fight and win," Brig. Gen. Joseph Ryan told reporters Friday shortly after assuming command on Weyand Field at Schofield Barracks, Hawaii.
"So I think over the last 30 years in a multitude of assignments, I'm pretty well grounded in those fundamentals, and I can help sustain and improve what this division does in that regard," he said.
Ryan most recently served as deputy chief of staff for operations for U.S. Forces-Afghanistan and has commanded units at various levels in Afghanistan and Iraq.
He replaces Maj. Gen. James Jarrard, who has commanded the 25th since November 2019 and now heads south on the island to become chief of staff for U.S. Indo-Pacific Command.
Jarrard described the "bittersweet" feeling of handing over command of the division during a farewell address to the audience.
"It's a tough day as we stand here on Weyand Field," he said, treading on the same Oahu plain where "warriors have trained for centuries."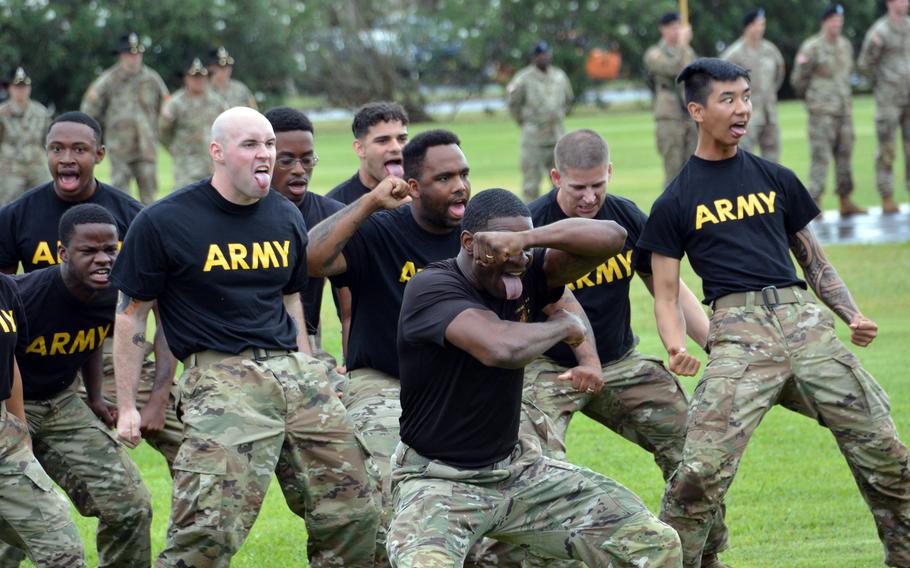 "I realized this morning, as I was trying to figure out what I was going to say, that I'll never, ever have the opportunity to be a part of a tactical formation again," Jarrard said. "In our Army, our tactical formations are the tip of the spear, and there's something special about walking among those who will shoulder the majority of risk should our nation ever call us to battle."
Jarrard's tenure coincided with the coronavirus pandemic, which led to a hiatus in training for the soldiers of the 25th in the spring of 2020 and the curtailing of international engagements and exercises that are only now getting back on track due to vaccinations.
The division's roughly 12,000 soldiers are central to U.S. Army Pacific's transition to a more mobile, expeditionary-style force in the Pacific, with units capable of sustaining themselves independently while deployed to contested islands.
"As we all push forward to maintain a free and open Indo-Pacific, our partnerships and posture are more important now than ever," Maj. Gen. Xavier Brunson, commander of I Corps, said during the ceremony.
Ryan, a 1991 West Point graduate, has never been stationed in Hawaii, joking with reporters that for "30 years I've been trying to get here and finally something went right!"
His career has included stints with the 82nd Airborne Division at Fort Bragg, 1st Armored Division at Baumholder, Germany, the 75th Ranger Regiment and the 101st Airborne Division.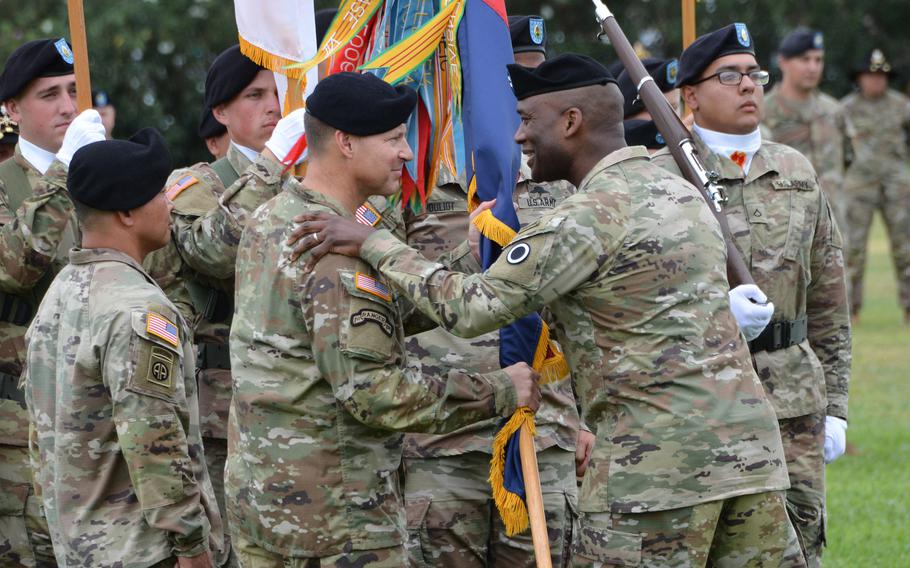 It is a resume that leaves him much to learn about the Pacific.
"I'm not naive to that at all," he said. "I've got a ton to learn about what it is we do, how we do it, who we do it with. And I'm all in on that."
Ryan expressed unwavering conviction that the Army has an important role in the Pacific, a theater usually associated with the Marine Corps and Navy.
"I think the Army's gotta have a role," he told reporters. "Where there's violence, there's people. Where there's people, there's land. And where there's land, there's armies. I mean, it's as simple as that.
"We're prepared to deploy, fight, win on land against our adversaries, and I think the Army can and needs to have a huge role," he said.