Hunter Army Airfield contractor charged with lying to investigators after stabbing himself at work
by
Chad Garland
Stars and Stripes
July 22, 2021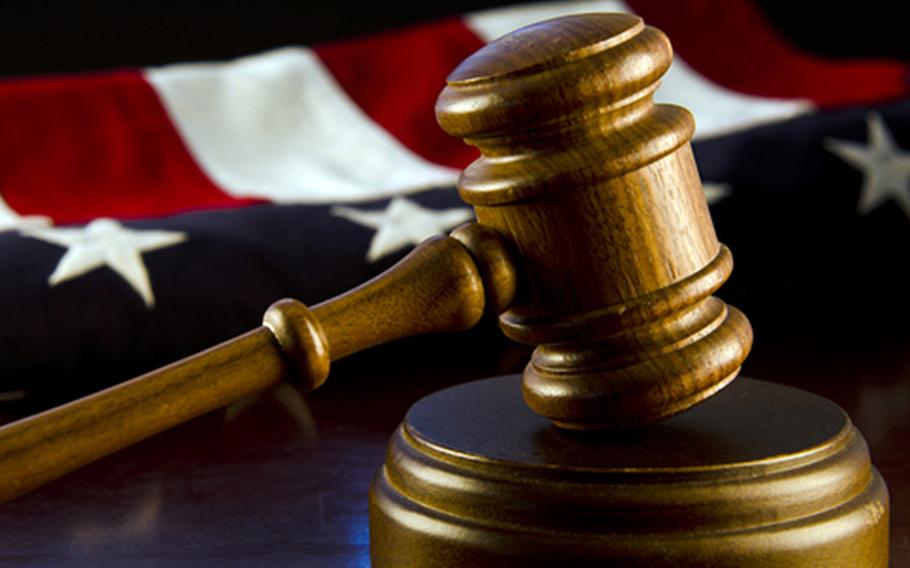 A contractor at an Army base in Georgia has pleaded not guilty to three felony charges after prosecutors say he stabbed himself and told investigators he'd been attacked and robbed.
Eric T. Nakamura, 49, of Beaufort, S.C., was charged with three counts of making a false statement to a department or agency of the United States, said David H. Estes, acting U.S. Attorney for the Southern District of Georgia, in a statement this week.
Each charge carries a penalty of up to five years in federal prison, a fine of up to $250,000, or both, and up to five years of supervised release after any prison term, a court document shows. There is no parole in the federal system, the Justice Department said.
Nakamura was indicted in March and appeared before a federal judge last week for arraignment, where he entered a not guilty plea, court records show. He was released on an unsecured $15,000 bond.
Nakamura was at Hunter Army Airfield in Savannah last July when he told an agent with the Army Criminal Investigation Command, or CID, that he was stabbed with a knife and robbed while he was working in a lab, the indictment said. He claimed an unknown person in an Army uniform with the name tape "Brown" was the assailant, it said.
A photo caption in a January 2012 edition of the base newspaper at Fort Stewart, Ga., and a 2019 schedule of training events indicate Nakamura worked for the Army Substance Abuse Program on the post.
The indictment said Nakamura repeated the claims about the July 2020 stabbing incident in interviews with CID agents in October and again in February, despite knowing "he had stabbed himself with a knife, and had not been robbed," the indictment said.
"Army investigators spent substantial time and taxpayer resources investigating this alleged assault," Estes said.
CID is investigating the case. On Tuesday, prosecutors filed notice that they planned to present additional evidence to show that Nakamura had repeated his claims on other dates and to other investigators, including in August when they say he created an audio statement with his wife that he provided to CID.
Nakamura's attorney, Brian Joseph Huffman Jr., said he had no comment at this time, as he had only recently been appointed to the case and was still reviewing material prosecutors handed to him.