'Quiet warrior' takes reins of US Forces Korea as Abrams ends 39-year Army career
by
David Choi
Stars and Stripes
July 2, 2021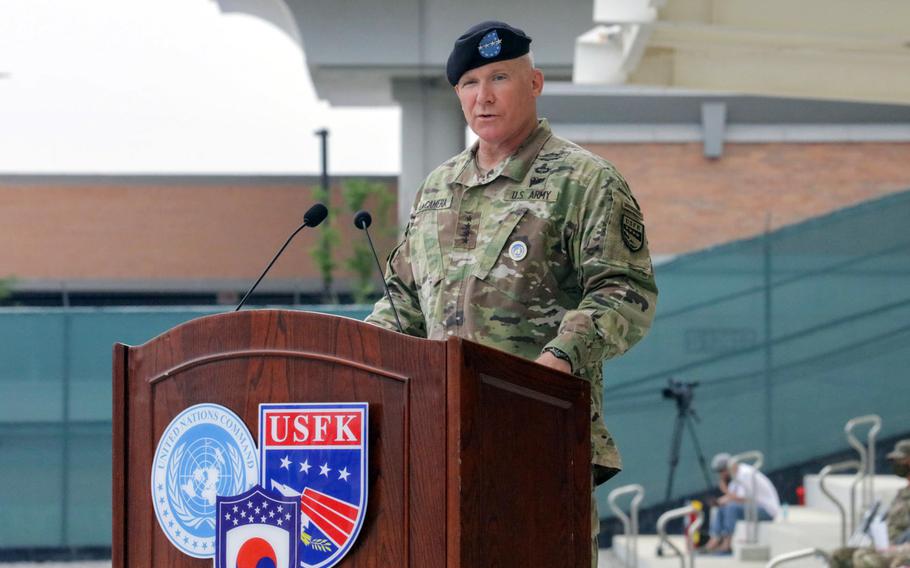 CAMP HUMPHREYS, South Korea – Gen. Paul LaCamera, described by Defense Secretary Lloyd Austin as a "quiet warrior" who "drives results," has taken command of U.S. Forces Korea, United Nations Command and Combined Forces Command.
"Our alliance – forged in blood in the crucible of the Korean War – has been the bedrock of peace and stability on the Korean peninsula for more than 70 years," LaCamera said during a Friday ceremony at Barker Field that included video remarks from Austin and flyovers by A-10 Warthogs and F-16 Fighting Falcons.
"I look forward to us getting together in the true spirit of one team, to strengthen our alliance and to propel it to even great heights," LaCamera, who previously commanded U.S. Army Pacific, told an audience that included the head of Indo-Pacific Command, Adm. John Aquilino, and South Korean defense minister Suh Wook.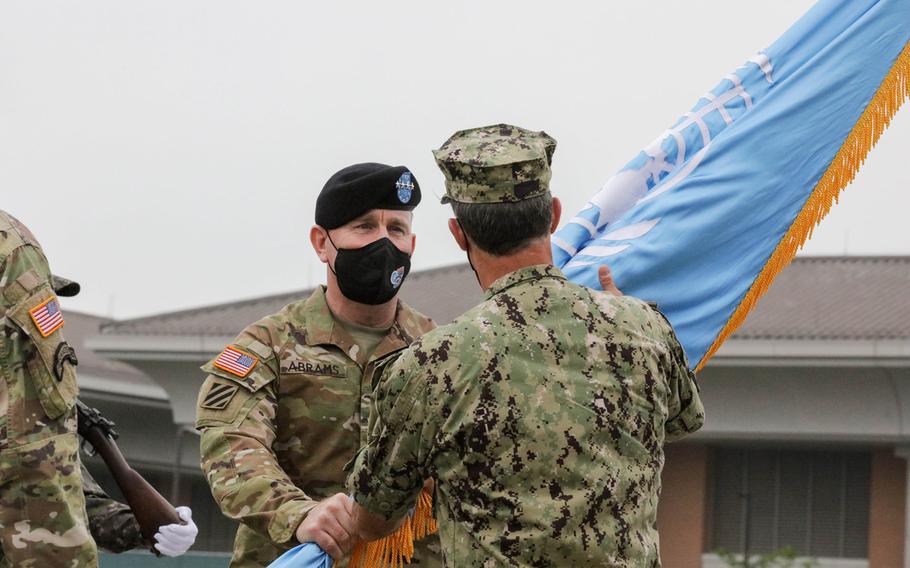 He replaces Gen. Robert Abrams, who is retiring after a 39-year Army career punctuated by an aggressive "kill the virus" response to the COVID-19 pandemic. His time with USFK began amid unprecedented – though now stalled – diplomatic efforts aimed at eliminating the North Korean nuclear threat and restoring peace on the divided peninsula.
Austin, in his recorded message, called LaCamera "an exceptional leader with more than 36 years of combat and command experience."
"If it is humanly possible to take what [Abrams] has accomplished here and improve upon it," Austin said, "there's only one officer that I know who can do it. And that's Paul LaCamera."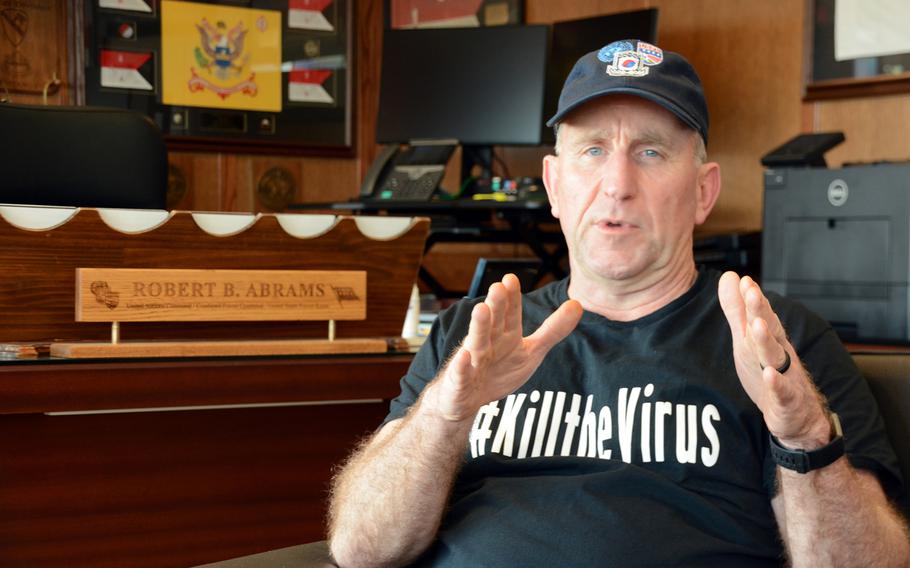 Challenges ahead
Prior to leading USARPAC, the West Point graduate was at the helm of Combined Joint Task Force-Operation Inherent Resolve, the campaign against the Islamic State in Iraq and Syria.
He's now tasked with keeping approximately 28,500 U.S. service members equipped and trained as North Korea's advancing nuclear development continues to threaten the United States and its allies.
Efforts to eliminate that threat have been on hold since February 2019, when, during a second summit between North Korean leader Kim Jong Un and then-President Donald Trump, the two sides failed to reach an agreement. The U.S. said the North wanted complete sanctions relief in exchange for shutting down its primary nuclear complex, an assertion Pyongyang disputed by announcing it had only asked for partial relief.
Although President Joe Biden has yet to publicize his North Korea policy, he has maintained Trump's hard stance on Beijing. LaCamera, during his May confirmation hearing, echoed the president's concerns about China's rising influence.
"I think oversimplification of China's role on the peninsula and in the region may get us in trouble," he told lawmakers. "I think they play a role in both the North and South. China uses all the elements of national power: diplomatic, information, military, economic."
The new USFK commander added it will be "extremely important" for him to "understand the levers they are pulling."
"Because I don't think it is necessarily going to be a military that will have impact on the security situation," he said.
'Kill the virus'
Abrams – the third member of his immediate family to earn four stars – served as USFK's commander since November 2018. His tenure included numerous challenges, from maintaining readiness during stalled military drills to dealing with the first confirmed coronavirus infection among an active-duty U.S. service member.
USFK's "kill the virus" campaign has been hailed as a success, and the command now touts the lowest positive case numbers and highest vaccination rates in the Defense Department. As of late June, USFK had vaccinated at least 80% of its personnel.
The command's pandemic response reverberated beyond the peninsula when it drafted a military guide on limiting COVID-19's spread. The guide was later shared with and implemented at bases across the United States.
"That did not happen without a lot of sacrifice and commitment," Abrams said during the ceremony Friday. "This has been a team effort from day one, and let me tell you that I am extraordinarily proud of this team and what they've done to protect the force and protect the mission."
Abrams called serving in South Korea the "greatest honor and pinnacle of my 39-year military career."
"This has been the most amazing place to live and serve our nation," he said.
Twitter: @choiboy