Special Forces soldier killed by roadside bomb in Afghanistan
by
Kat Bouza
Stars and Stripes
December 24, 2019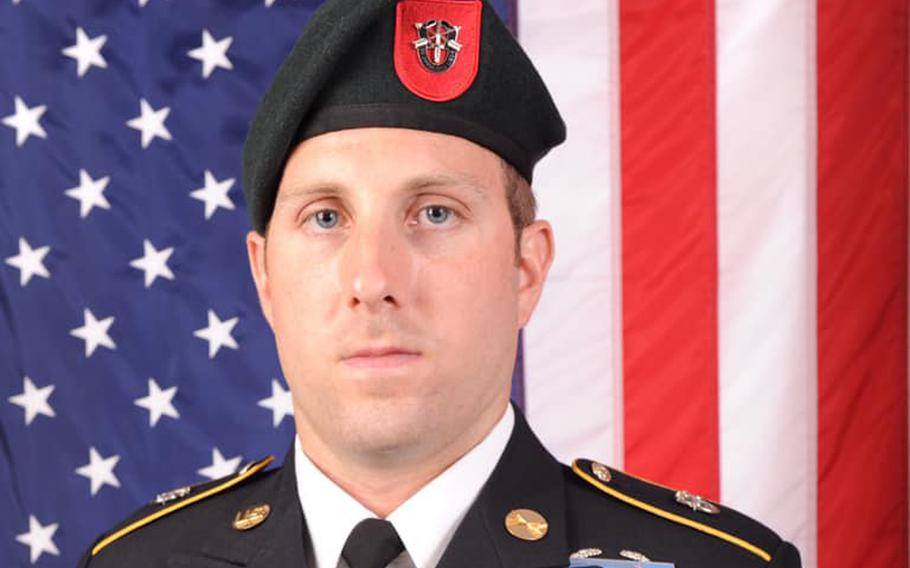 The Department of Defense has identified the U.S. service member killed Monday by a roadside bomb in Kunduz province, Afghanistan.
Sgt. 1st Class Michael J. Goble, 33, of Washington Township, N.J., died as a result of injuries sustained in the blast. The Taliban has since claimed responsibility for the incident.
A statement released by the Taliban on Monday indicated that another American and an Afghan commando were also seriously wounded. However, the insurgents are known to exaggerate their claims.
Goble, a Bronze Star recipient who was in Afghanistan supporting Operation Freedom's Sentinel, was assigned to 1st Battalion, 7th Special Forces Group (Airborne), Eglin Air Force Base, Fla.
"Sgt. 1st Class Goble was more than just a member of the 7th Special Forces Group, he was a brother to us, and a beloved family member to the Northwest Florida community," said the group's commander, Col. John Sannes, in a statement. "We will honor our brother's sacrifice and provide the best possible care to his family. We ask that you keep his family and teammates in your thoughts and prayers."
A friend organized a GoFundMe to help Goble's partner and daughter with expenses following his death.
Goble's military career included numerous overseas deployments, including Argentina, Guatemala, Colombia and South Korea. He also previously deployed to Afghanistan twice.