Air Force looking for a few good gamers to compete at esports tourney in Las Vegas
By
Stars and Stripes
May 8, 2020
---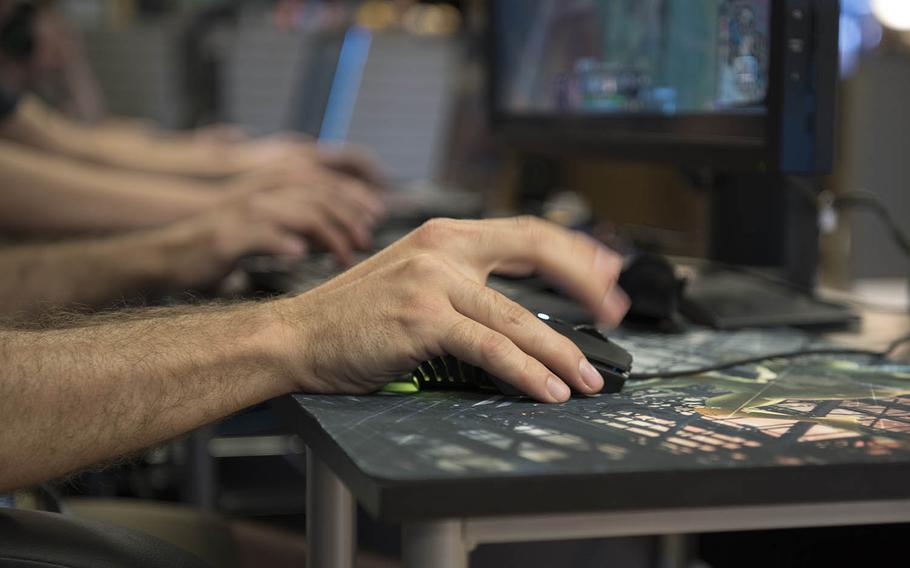 If you dominate at video games like Tekken and Street Fighter, the Air Force may want to recruit you to compete at this summer's Evolution Championship Series in Las Vegas.
The service plans on fielding its first-ever esports team at EVO 2020, the largest and longest running online fighting games tournament in the world, according to its website. The event is slated for July 31-Aug. 2 at Mandalay Bay Resort and Casino.
The genre typically involves one-on-one, martial-arts style fighting. Games at this year's competition include Street Fighter V: Champion Edition; Dragonball FighterZ; Super Smash Bros. Ultimate; Tekken 7; SoulCalibur 6; Granblue Fantasy: Versus; Samurai Showdown; and Under Night in Birth.
Many service branches are turning to esports as a recruiting tool. In March, the Navy launched a video gaming team called Goats&Glory that practices, streams and competes from a specially designed facility in Tennessee. The Army stood up its esports team last year and credited it as one of the reasons the service met its 2019 recruiting goal.
Airmen who want to compete at EVO 2020 must submit applications via the Air Force APPTRAC system by May 17. A virtual trial and selection camp is scheduled from May 25 through June 5, after which the service will pick its team members and prepare them via a training camp July 20-29.
Depending on the state of the coronavirus pandemic and the military stop travel orders in effect, the team could be in Las Vegas in late July to compete against gamers from around the globe.
EVO is being hosted by Shoryuken Gaming, an event promotion company that takes its name from the arcade game Street Fighter. It began in 1996 as a 40-man Super Street Fighter II Turbo and Street Fighter II Alpha tournament. It changed its name to Evolution Championship series in 2002.
"Evo is open to anyone and offers unique opportunities to meet people from different countries and different walks of life who share your passion," organizers said no the event's website.
---
---
---
---