Air Force issues new guidelines for beards, turbans and hijabs
by
Chad Garland
February 11, 2020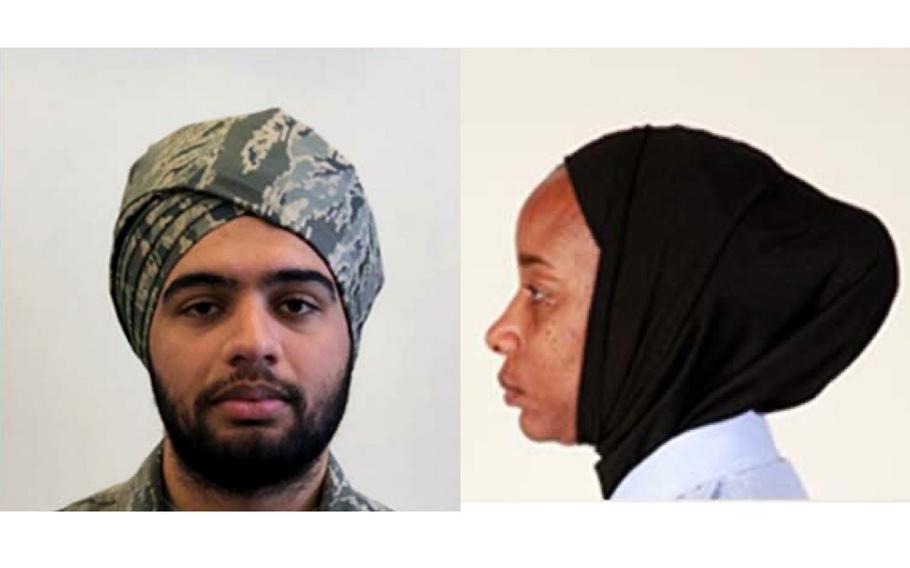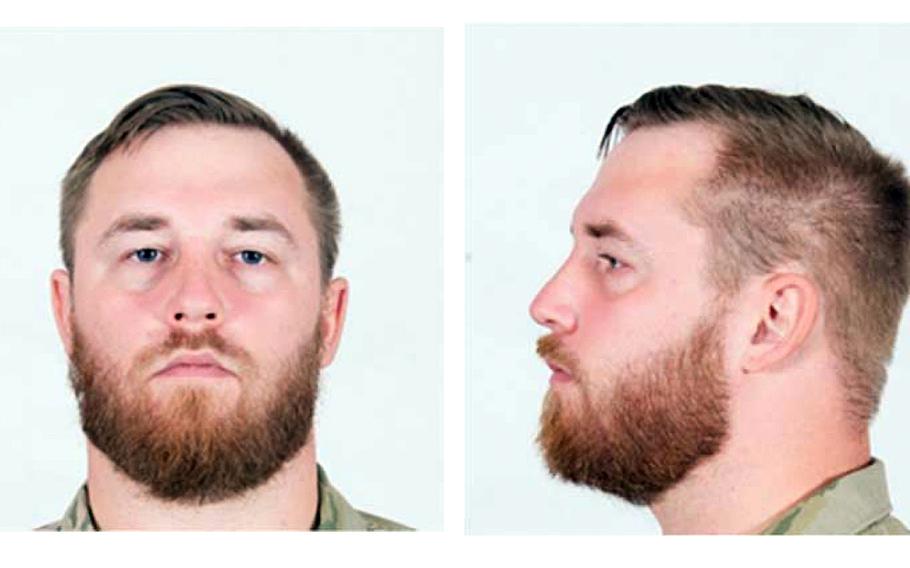 Airmen will be allowed to wear up to 2-inch beards under a new Air Force guidance that outlines grooming standards for religious accommodations.
The updated grooming policy, published Friday, also allows members of the Sikh faith to wear turbans and Muslim women to wear hijabs.
Airmen must have religious or medical exemptions to grow beards, the policy says.
The guidance for beards grown under a shaving waiver remains unchanged: Such whiskers must not be trimmed to give a sculpted appearance and cannot exceed a quarter-inch in length, the updated policy states.
The Air Force is following the lead of the Army, which in 2017 became the first service to allow Muslim and Sikh soldiers to wear head coverings and beards in line with their religious beliefs. A similar accommodation was extended later to Norse pagan service members.
A Muslim airman first was allowed to wear a beard in 2018. The following year, a Sikh and at least two Norse heathen airmen were granted beard accommodations, according to a review of media reports.
The new guidance does not limit how long a religiously accommodated beard can be but states that it must be rolled or tied so that it does not extend more than 2 inches below the chin. A connected mustache must not extend past the line of the upper lip, the guidance says.
Turbans, under-turbans and hijabs must be made of a "subdued material in a color that closely resembles the assigned uniform," it states. Designs other than a camouflage pattern matching the uniform are prohibited. The head coverings must be worn in a neat and conservative manner and, when directed by a commander, need to be made of fire-resistant material. Turbans may be worn in place of traditional military headgear.
Wing commanders or the equivalent, colonel and above, may grant waivers for the sacred scruff or holy headgear after a chaplain has interviewed the applicant to ensure a request is based on sincerely held religious convictions. In the past, chaplains had to certify it was part of a doctrinal or traditional observance.
Requests for beard, turban or hijab waivers should be approved unless they involve a "compelling government interest," such as safety, or would negatively affect military readiness, unit cohesion, standards or discipline, the regulation states.
Accommodations may be suspended or withdrawn if an airman is assigned to hazardous duty or environments, such as where chemical weapons threats exist.
Commands may also demand an immediate shave or removal of headgear to ensure a proper gas mask fit in the event of an attack, say sample approval memos included with the new regulation.
garland.chad@stripes.com Twitter: @chadgarland