Selfridge Air National Guard Base being considered for F-35 and F-16 pilot training center
By
The Macomb Daily, Mount Clemens, Mich.
September 21, 2022
---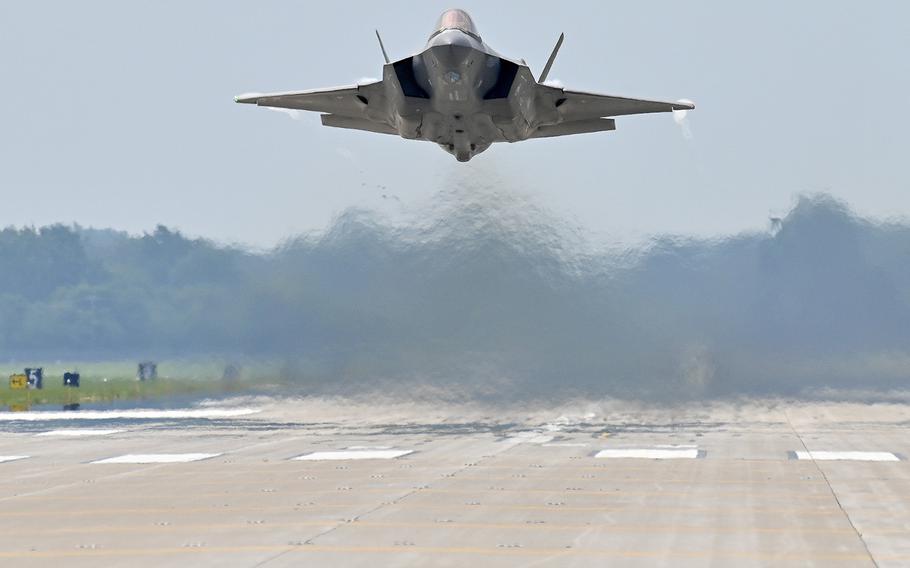 (Tribune News Service) — It looks as though Selfridge Air National Guard Base is once again in the running to become a training center for the F-35 Lightning II fighter jets.
The Department of the Air Force issued a Draft Environmental Impact Statement Tuesday for the bed-down of a Foreign Military Sales Pilot Training Center at Ebbing Air National Guard Base in Arkansas, or Selfridge in Harrison Township, according to Tuesday's news release.
The proposed action would establish a permanent center for up to 36 aircraft including the F-35 and F-16 fighter planes, require use of respective fields and airspace, military construction projects, facilities sustainment, restoration and modernizations projects and an increase in personnel. Ebbing ANGB is the Preferred Alternate site while Selfridge ANGB stands as the second alternate. The number of personnel at each location would increase. Having the new center at Selfridge ANG, however, would not require changes to airspace configuration to support the new personnel.
The latest news is yet another opportunity for Selfridge ANG, which has been pining for Lockheed Martin's state-of-the-art jets for a decade. Since 2013, the base and the communities surrounding the base have supported the idea but other bases have been chosen as the beddown for the fighter planes.
This past December, Deputy Secretary of Defense Kathleen Hicks paid Selfridge ANG a visit and while she was not there specifically to address the possibility of a pilot training center for the F-35, officials who joined her tour said she was definitely impressed by what she saw, which may have contributed to the recent announcement by the Air Force.
(c)2022 The Macomb Daily, Mount Clemens, Mich.
Visit The Macomb Daily, Mount Clemens, Mich. at macombdaily.com/
Distributed by Tribune Content Agency, LLC.
---
---
---
---