Lead-based paint discovery closes Osan Air Base playground; authorities promise upgrades
By
Stars and Stripes
September 12, 2022
---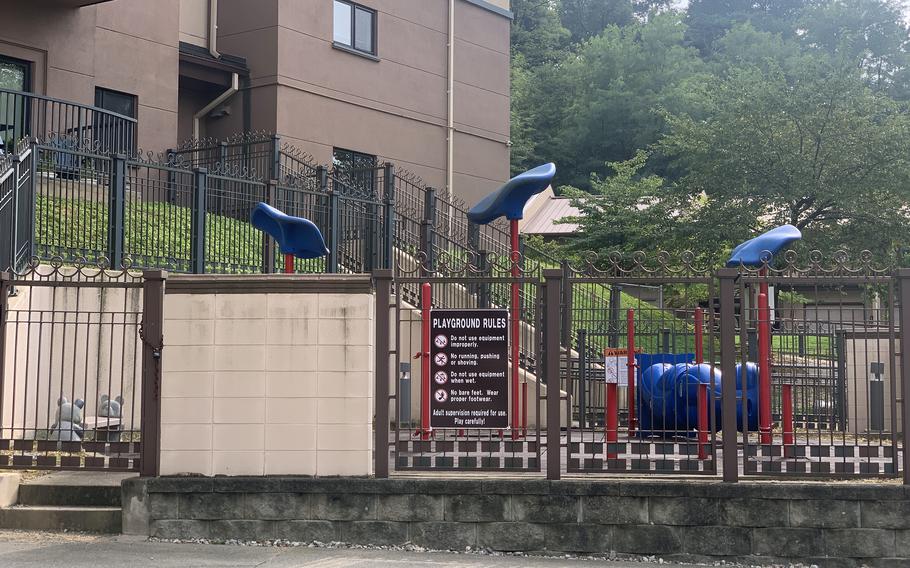 OSAN AIR BASE, South Korea — A children's playground was shut down and other areas of this air base are being cordoned off after traces of lead-based paint were discovered earlier this month, according to the 51st Fighter Wing.
The playground at the Jirisan Tower residential complex was closed Friday out of an abundance of caution after a small amount of lead-based paint was discovered on the slide last week, 51st Fighter Wing commander Col. Joshua Wood said Monday during a town hall at the Osan officers' club.
"I can tell you our team very much cares," Wood said. "We care about your safety, and we care about providing as high quality of living exceptions and experiences as we possibly can."
Not much of the Jirisan Tower's playground was left after the slides were removed, so it was entirely closed, Wood said.
Lead-based paint was also found on the crossbar of a swing set at the playground near the Hallasan Tower residential complex, a short walk from Jirisan Tower. The swings were removed; however, children are still allowed to visit the playground.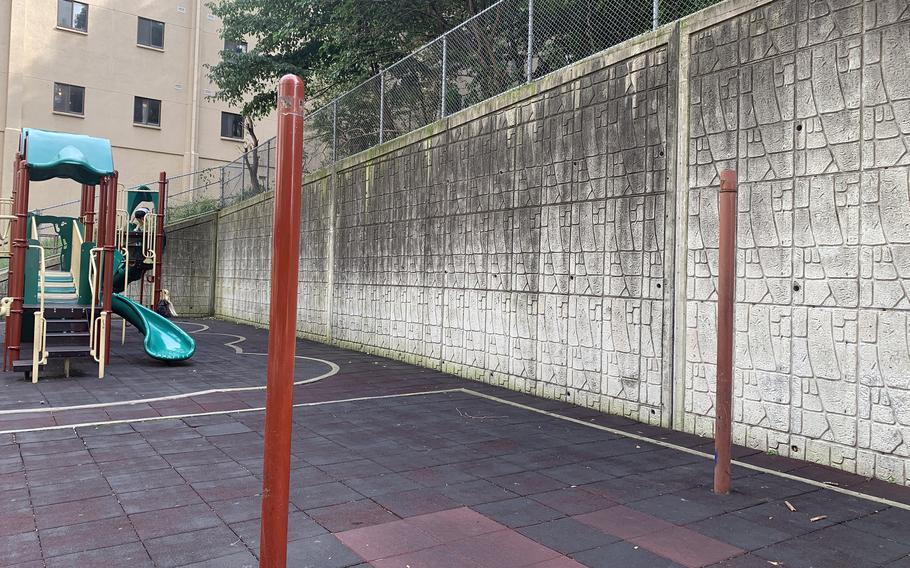 A "thorough" lead-based paint inspection on all the family housing areas in Osan was initiated in March by U.S. Forces Korea, Wood said.
Engineers were unclear how many coats of paint covered some of the affected objects and did not recommend removing it, according to Wood.
Plans are being developed to replace all five of Osan's aging playgrounds, said Lt. Col. Brian Low, the 51st Civil Engineer Squadron commander.
"We will phase it in such a way that we don't take everything down," Low said at the town hall.
Other objects containing lead-based paint near family residences are also being addressed, Wood and Low said. Utility areas inaccessible to residents and the top of a fire hydrant contained the toxic paint and are being cordoned off until engineers can safely deal with the issue.
Space Force spouse Katrelle Simmons-Green said she was concerned with the news of lead-based paint on the base, but that Wood and Low's plans assuaged her worries, she told Stars and Stripes after the town hall. She, her husband and their two daughters moved to Osan from Colorado in August.
"I definitely feel more at ease with what's going on," Simmons-Green said. "To hear that they immediately took things down, had a town hall — I felt that that was very helpful. Had that not have happened, I would have a lot of concerns."
For the past five years, the South Korean government has limited the use of lead-based paint out of health concerns, Wood said.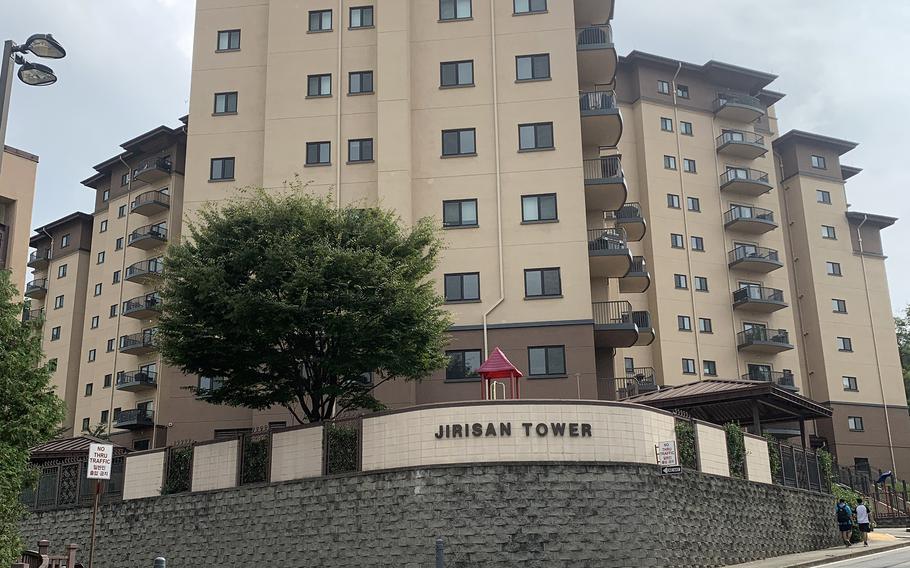 The U.S. Environmental Protection Agency warns on its website that paint containing lead "in and around your home can be dangerous if not managed properly."
The U.S. banned use of lead-based paint by consumers in 1978; homes that were constructed before then are more likely to contain the substance, according to the EPA. The agency warns that lead paint poisoning among children can lead to "lower intelligence, learning disabilities and behavioral issues."
---
---
---
---