Air Force seeks research partnership with historically Black college
By
Dayton Daily News
September 12, 2022
---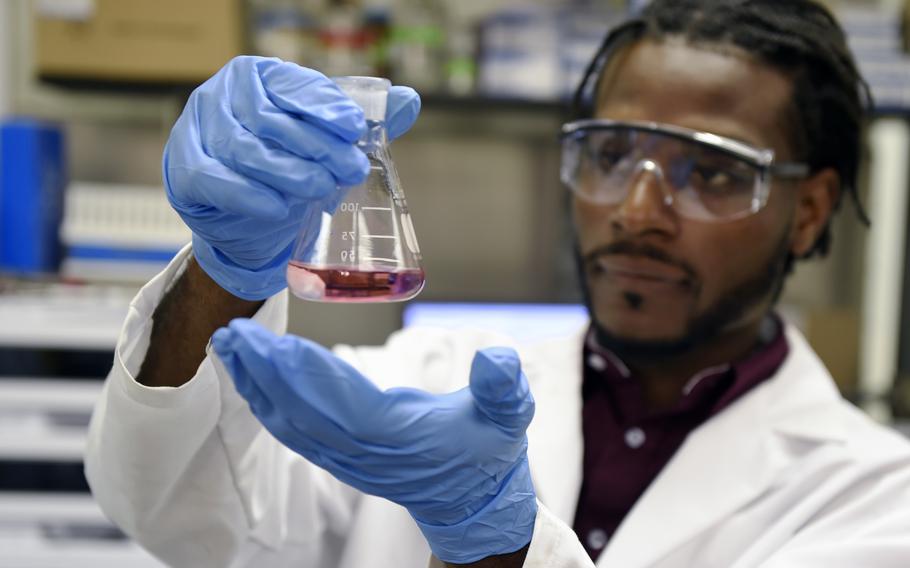 (Tribune News Service) — The Air Force is looking for a historically Black college or university to lead its first "university affiliated research center" or "UARC" focused on tactical autonomy.
A broad agency announcement seeking proposals from colleges can be found here, with proposals due by 8 a.m. EST Nov. 7, the Air Force said.
Proposal questions are due by Sept. 21, and must be submitted to Lexcie Potter, contracting officer, at lexcie.potter@us.af.mil, and Denise Johnson, contract specialist, at denise.johnson.19@us.af.mil.
The research center will be focused on tactical autonomy, or the use of artificial intelligence tools. It will be the 15th university affiliated research center created within the Department of Defense.
Air Force "leaders recognize the talent pool within HBCUs (historically Black colleges and universities) and found there are currently zero R1 HBCUs," a recent Air Force announcement said.
One Air Force goal is to boost the research capacity of historically Black colleges and universities and help them transition to an R1.
An R2 rating is "high research activity" while an R1 rating is "very high research activity," the Air Force said.
"The [Department of the Air Force] has never historically had a UARC," said Marcus J. Smith, Air Force Research Laboratory's (AFRL) diversity, equity, inclusion and accessibility officer. "Additionally, there's never been a UARC with a HBCU. We owe it to ourselves to continue to expand our aperture and look at opportunities to diversify the workforce, partnerships and the collaborative opportunities that we are going out and establishing."
"This is not about setting aside money to give privilege or something else," said Juan Vasquez, product development director at AFRL. "This is about creating an opportunity, for expertise that we know exists, but they just haven't had the same level of opportunity."
(c)2022 the Dayton Daily News (Dayton, Ohio)
Visit at www.daytondailynews.com
Distributed by Tribune Content Agency, LLC.
---
---
---
---