Vandenberg to test launch unarmed Minuteman missile as part of nuclear readiness
By
The Tribune
September 6, 2022
---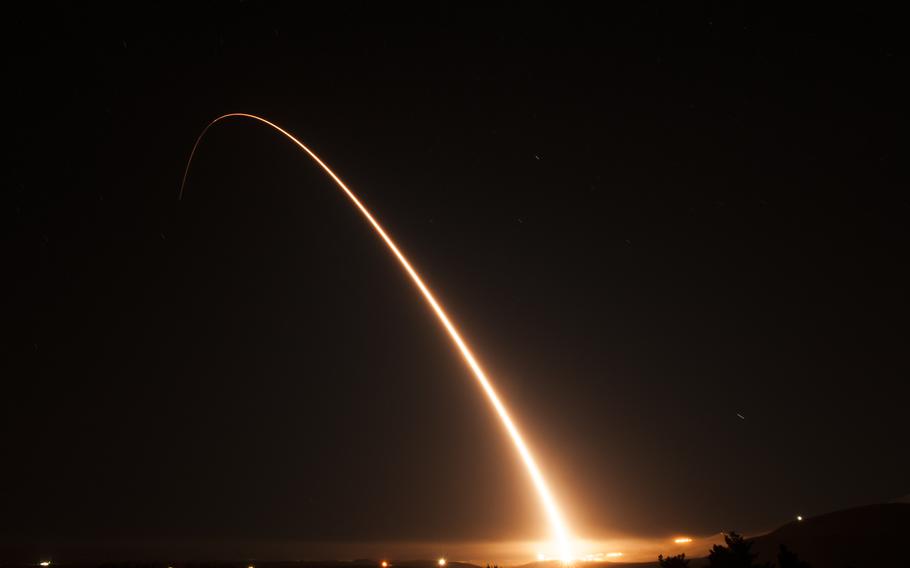 (Tribune News Service) — Air Force Global Strike Command will test launch an unarmed Minuteman III intercontinental ballistic missile from Vandenberg Space Force Base early Wednesday morning.
According to a news release, the test will occur between 12:01 a.m. and 6:01 a.m.
The launch is a routine test scheduled years in advance, according to a Vandenberg news release Tuesday morning.
The test will "demonstrate the readiness of U.S. nuclear forces and provide confidence in the lethality and safety, security and effectiveness of the nation's nuclear deterrent," according to Air Force Global Strike Command.
The United States has also transmitted a pre-launch notification and notified the Russian government in advance of the test, pursuant to New START treaty obligations.
(c)2022 The Tribune (San Luis Obispo, Calif.)
Visit at www.sanluisobispo.com
Distributed by Tribune Content Agency, LLC.
---
---
---
---