Veteran successfully challenges Air Force's top enlisted leader on Facebook ban
By
Stars and Stripes
August 6, 2022
---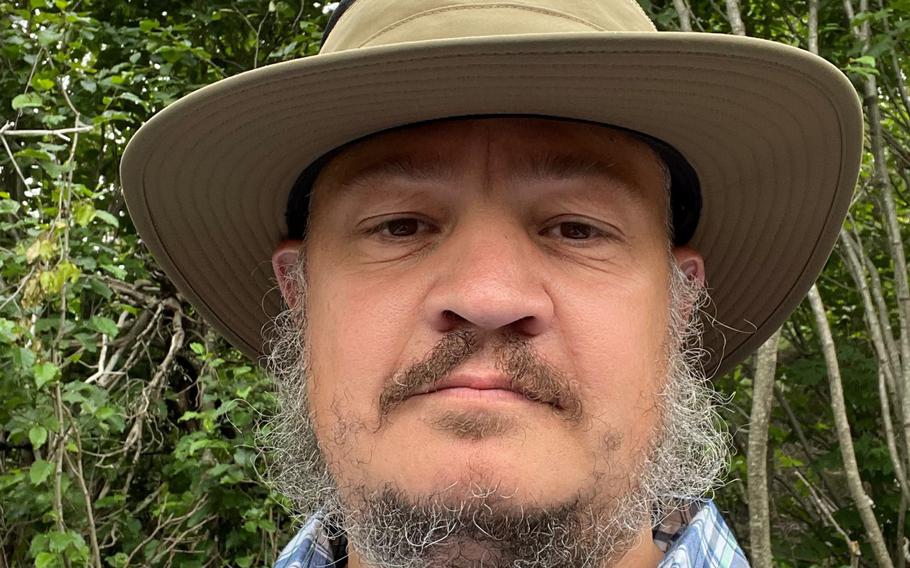 A retired Air Force major declared online victory against the service's senior enlisted leader this week, after he was blocked from her Facebook page in 2020 for criticizing military policies in the comments section.
In a court settlement filed Wednesday, the Air Force agreed to reinstate the veteran's access to Chief Master Sgt. of the Air Force JoAnne Bass' official Facebook page and to stop deleting comments and banning users from its sites based on their opinions.
The Center for Individual Rights, a conservative public interest law firm based in Washington D.C., filed suit against Bass' office for "viewpoint discrimination in violation of the First Amendment" in August 2021 after her page banned Richard Lee Rynearson III the year before.
The center alleged Bass violated the former Air Force pilot's right to free speech by excluding him from an official government Facebook page based solely on opinions he expressed in the online forum.
The settlement requires the Air Force to amend the page's comment policy to include the following provision: "Posts will not be removed, and users will not be banned, based on the viewpoint expressed in any comments."
The decision sets an important precedent for military public affairs offices of all services, which frequently operate multiple social media platforms open to comments and may block vocal critics or attacks on their official pages.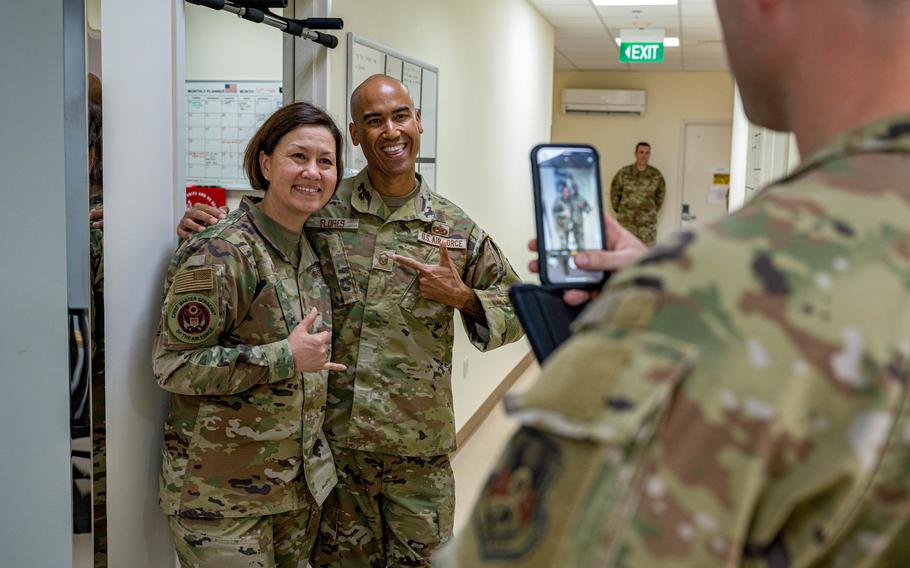 The conflict started on Nov. 22, 2020, when Bass' page posted a Thanksgiving-themed post that said, "... there's not a day that goes by that I'm not thankful for each of YOU. The people, Airmen and families, that make up the strongest Air Force in the world."
Rynearson replied in the comments that he was thankful that other branches of the military were concentrating on warfare so that the Air Force could concentrate on making sure "we all feel good about ourselves" and that "nobody is offended or feels like a victim."
He attached a link to an image of a Care Bears cartoon and closed with, "I am thankful the phrase 'air power' has now been replaced with #CarePower."
Within hours, Rynearson was banned from the Facebook page, according to a CIR statement.
"Comments were removed in November 2020 in compliance with the CMSAF Facebook comment policy in effect at that time," an Air Force spokesperson told Stars and Stripes by email Friday. "The decision was made in an effort to encourage meaningful dialogue that does not detract from the Air Force's efforts to prioritize taking care of the Airmen who are executing the Air Force's garrison and warfighting missions."
In an op-ed in the Wall Street Journal on Thursday, CIR president Terence Pell said Rynearson first tried to contact Bass' office to have the ban rescinded.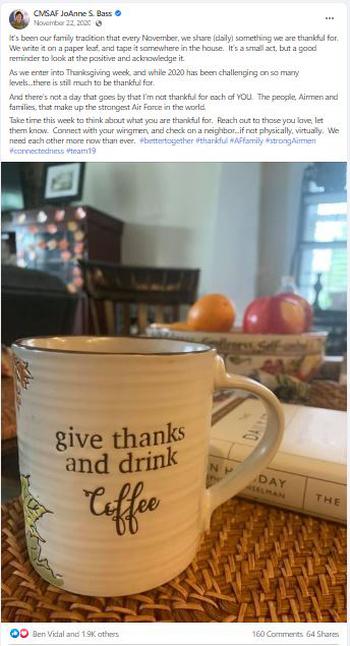 After repeated attempts to reach out to the Pentagon directly to "alert Sgt. Bass that blocking him from an official government Facebook page violated the First Amendment," Rynearson decided to pursue legal action, Pell wrote.
Pell said Rynearson had become concerned that the Air Force is embracing identity politics, that leadership has prioritized sensitivity to a degree that it is corrupting the strength of the Air Force, and that leaders have become hostile to critics.
"He was critical of some of the Air Forces policies," Pell told Stars and Stripes. "And that's fair. It was a legitimate opinion. The Air Force can't treat him differently because he raises questions about Air Force policy."
Though the government is free to use big-tech platforms such as Facebook, it is not free to silence speech that it finds objectionable, Pell said.
Pell called Rynearson a concerned citizen who "follows, documents, and at times, criticizes Air Force policy."
Rynearson received a Distinguished Flying Cross for heroism after successfully defending his aircraft from "numerous anti-aircraft artillery attacks as a C-130U co-pilot during a March 20, 2003, night mission in Iraq. He and the rest of the aircraft's crew supported outnumbered special operations forces in a battle for an Iraqi petroleum pipeline, according to the award citation online.
Even before leaving the uniform, Rynearson stood up for what he perceived was his constitutional obligations as a military officer.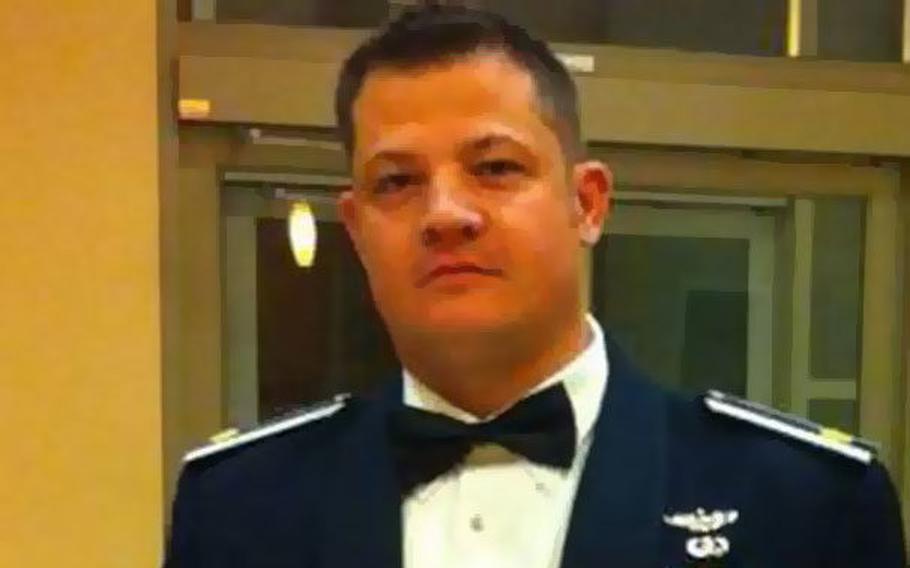 In a YouTube video posted to his blog, pickyourbattles.net, Rynearson, who also piloted the unmanned MQ-9 Reaper drone for Air Force Special Operations Command, said 15 years into his career he attempted to resign his commission after he refused an unconstitutional order to "assassinate an American citizen outside of a war zone, without charge or trial."
Rynearson has since become somewhat of an activist, regularly blogging about civil liberty issues such as the constitutionality of indefinite detention, police actions and the expansion of executive authority.
His activism led him to file lawsuits and even resulted in accusations of cyberbullying.
Bass and her team have been prolific users of Facebook, posting almost weekly to her page's more than 206,000 followers.
Bass started facing online criticism soon after taking office in 2020 when an airman asked in a comment whether the enlisted leader's name was pronounced like the musical instrument or the fish — a post that launched copycat troll posts asking the question repeatedly on various comment threads. Her response challenged the airman to contact her directly to clear up any confusion and prompted criticism that the senior enlisted leader overreacted to a harmless joke.
Bass' Facebook page's updated comment policy still allows comments to be removed if they "constitute harassment or cyberstalking." 
"Mr. Rynearson was interested in the Air Force recognizing that the First Amendment does not permit the government to discriminate or treat individuals different based on the points of view they express," Pell told Stars and Stripes Friday.
"The outcome of this lawsuit affects the ability of any citizen to express their view on a government run website without fear of retaliation for a point of view they express. And I think that is a good thing for everybody."
---
---
---
---