Ramstein airmen respond to real medical emergency during basewide preparedness exercise
By
Stars and Stripes
July 26, 2022
---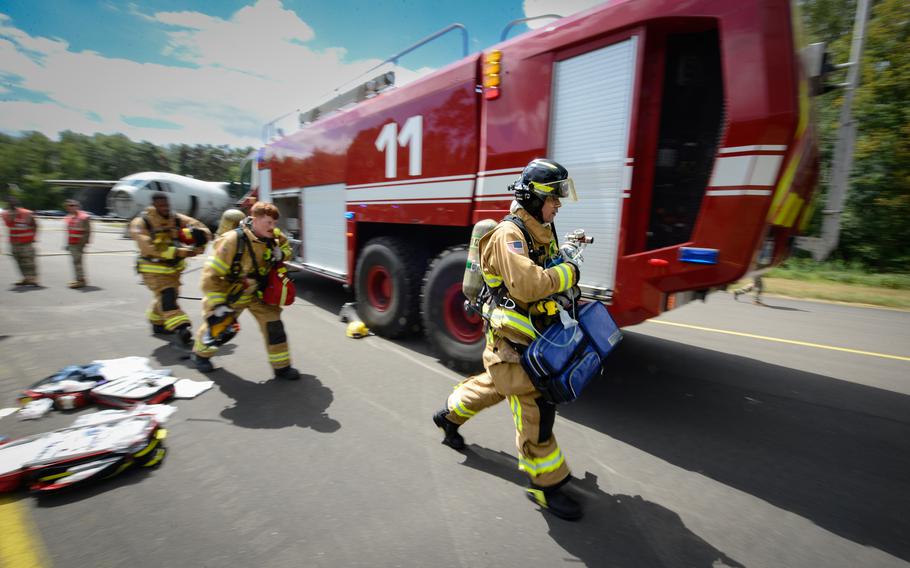 RAMSTEIN AIR BASE, Germany — The scripted emergency scenarios devised to kick off a basewide exercise gave way to an actual urgent situation Tuesday, providing a real test of the 86th Airlift Wing's ability to respond.
An elderly man who was later identified as a resident of Germany employed on base was found unconscious near Ramstein Middle School, officials said Tuesday, adding that he had been evacuated by air for medical care. No information was given about his condition.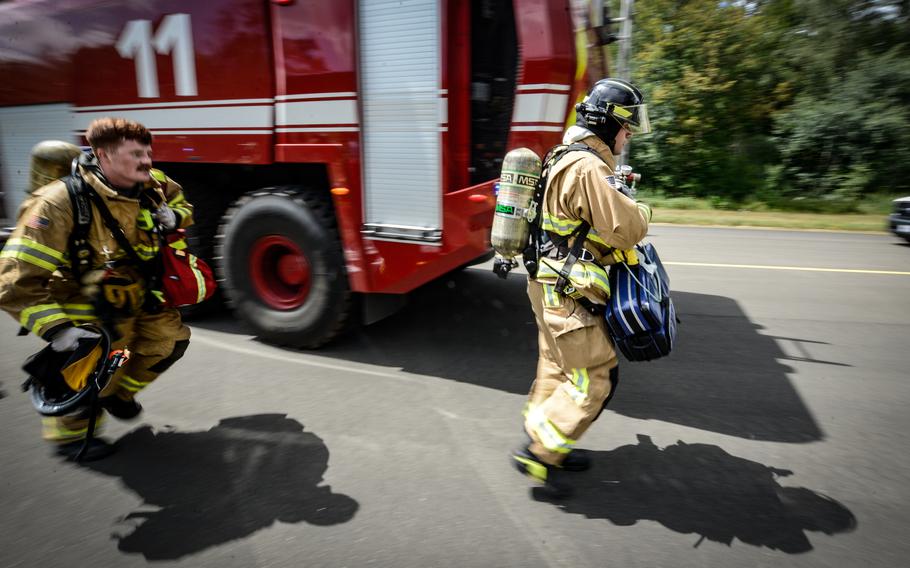 At the time, even the wing's inspection team, which was evaluating a mock aircraft crash response, didn't know the details of what had really happened.
When the call about the real emergency came in, some firefighters grabbed their gear, jumped in one of about half a dozen fire trucks at the scene and took off with lights flashing.
Meanwhile, U.S. military and German first responders on the base continued to treat the patients retrieved from the plane at the simulated crash scene: six mannequins and one airman.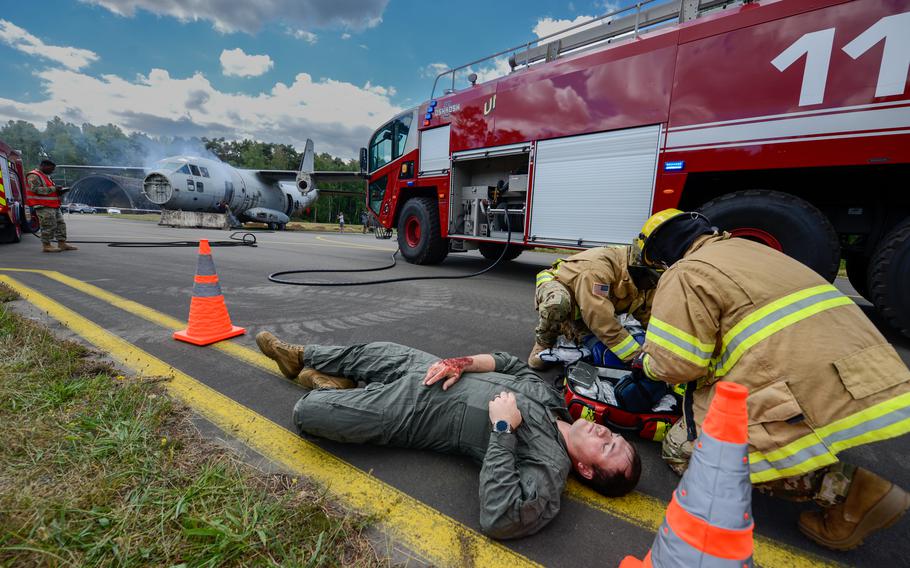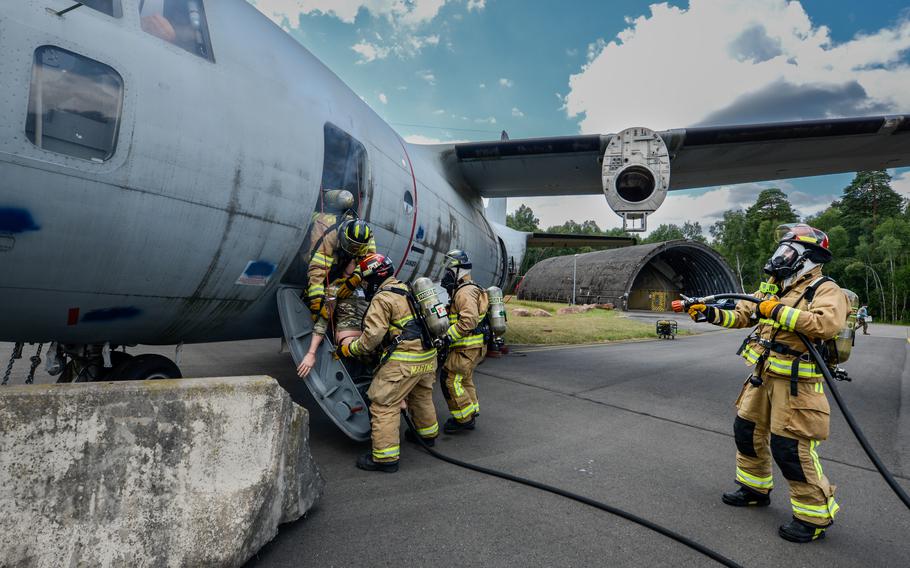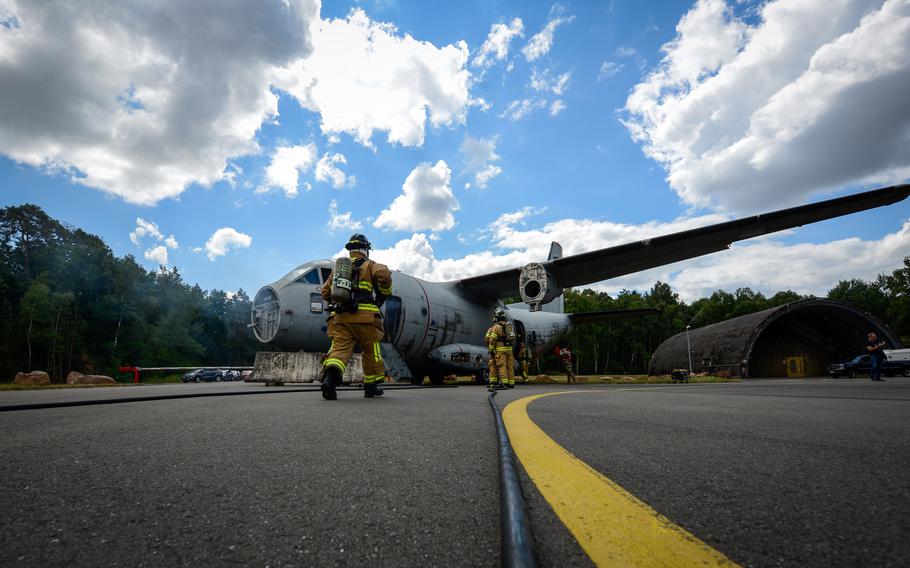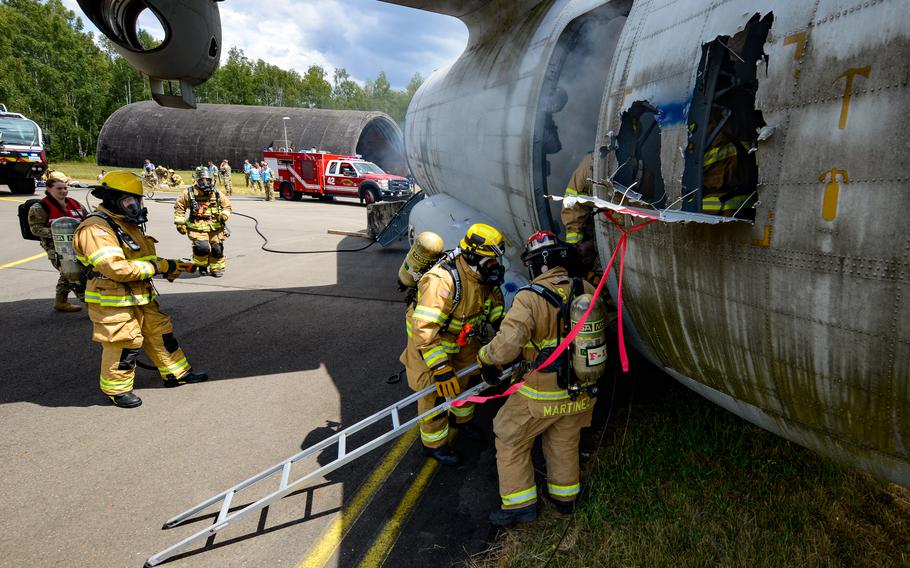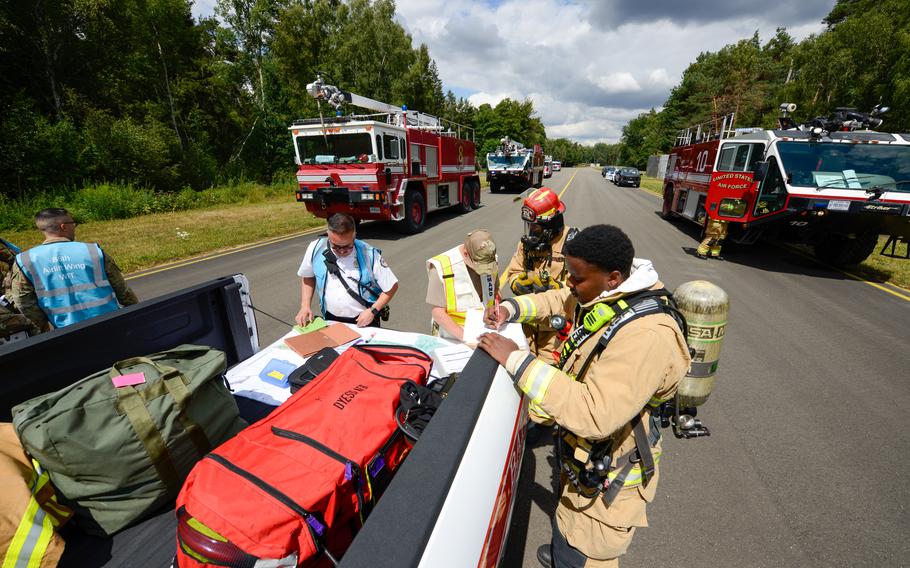 Tech. Sgt. James Bennett, 30, played the part well. Stage makeup applied by medical personnel to his hand mimicked a burn injury. After being helped off the plane, Bennett tore off his oxygen mask and rolled in the grass toward the other patients, repeatedly asking if they were OK.
First responders tried to treat the survivors. More than an hour after the call came in to respond to the crash, the firefighters were still waiting for the medics to show up. The patients still needed to be transported to the hospital for the exercise.
They would have been there by then if not for the real emergency call involving the elderly man, said Senior Master Sgt. Jimmy Drybola, the readiness section team chief for the 86th Inspector General office.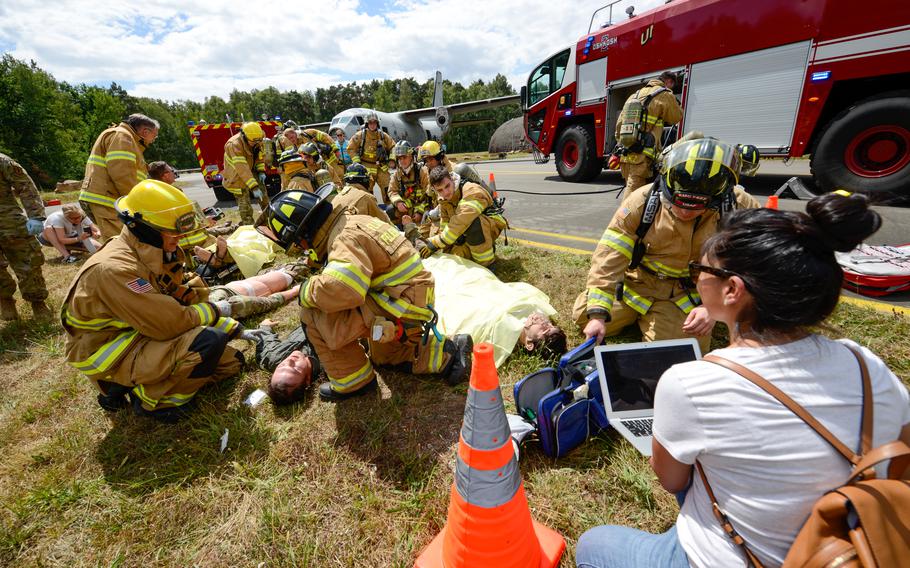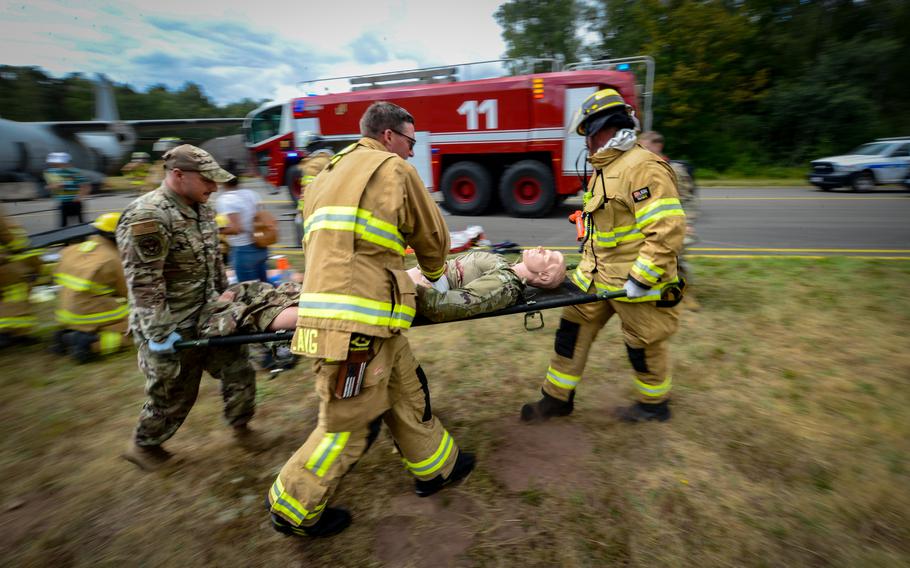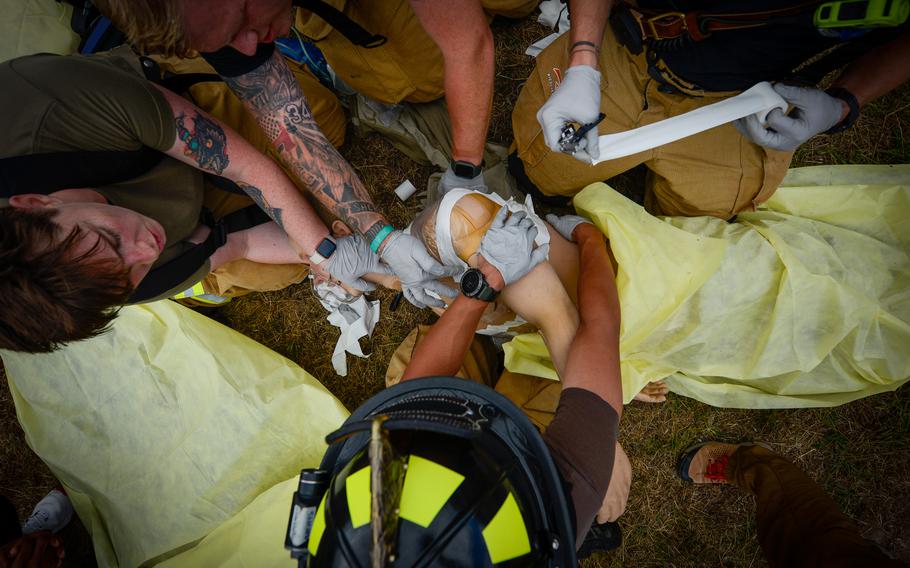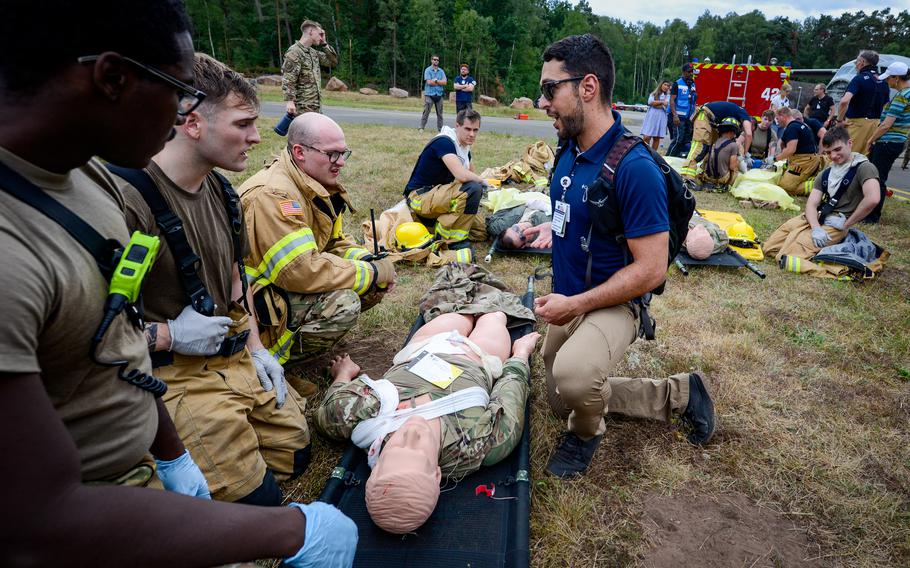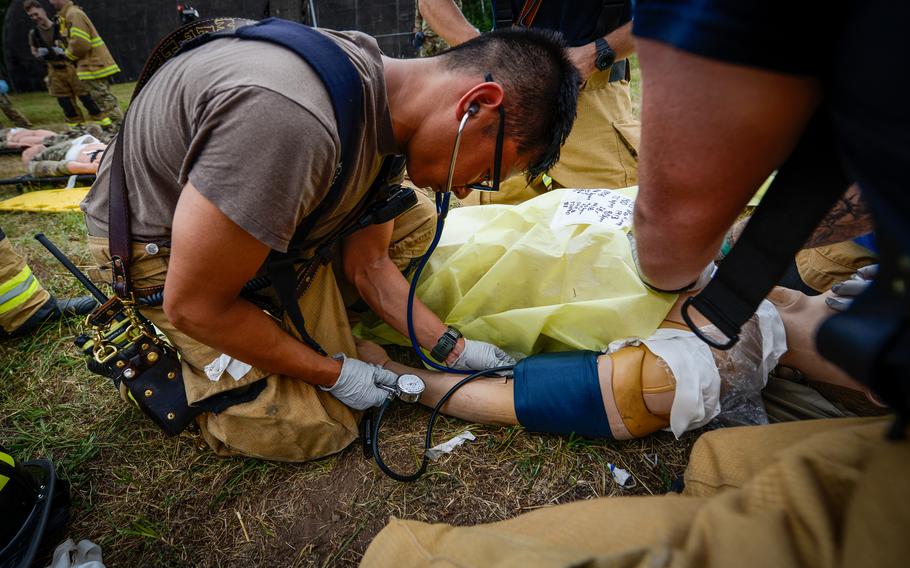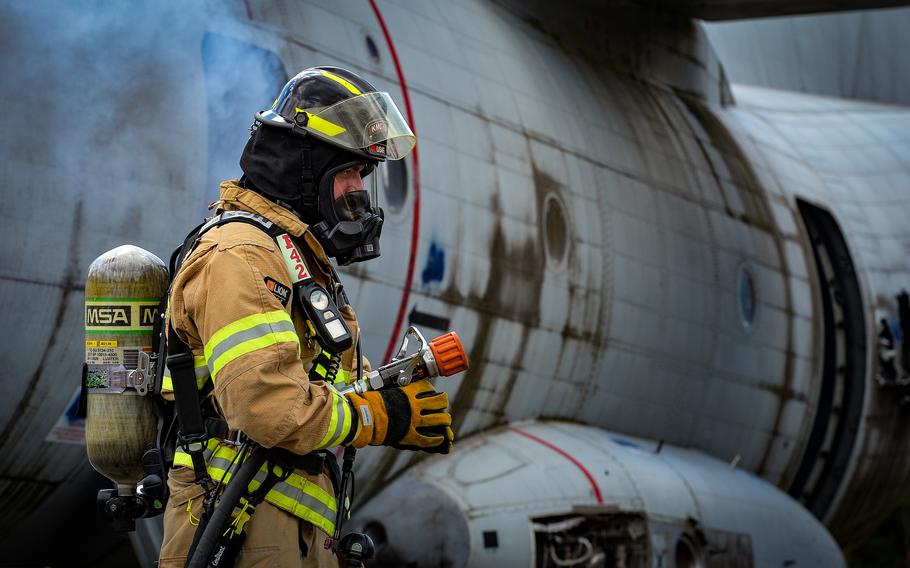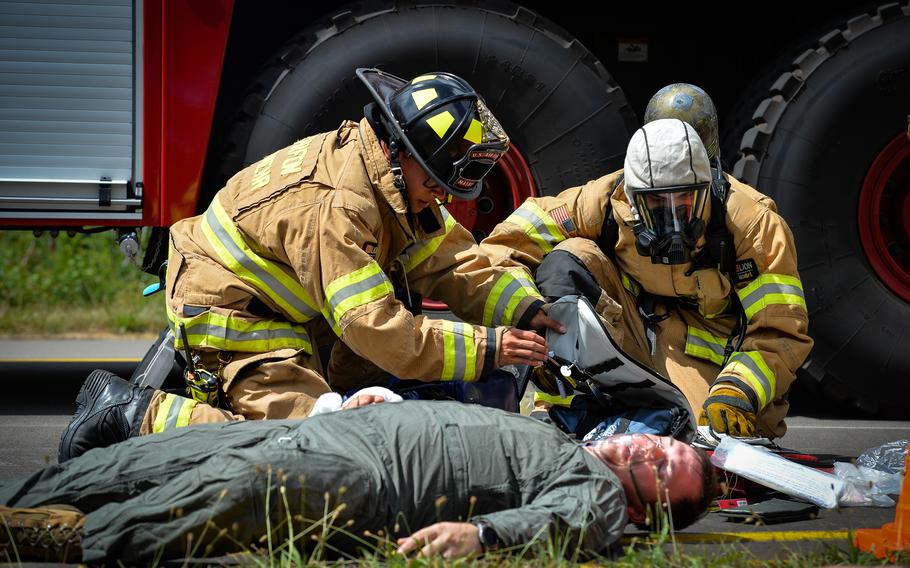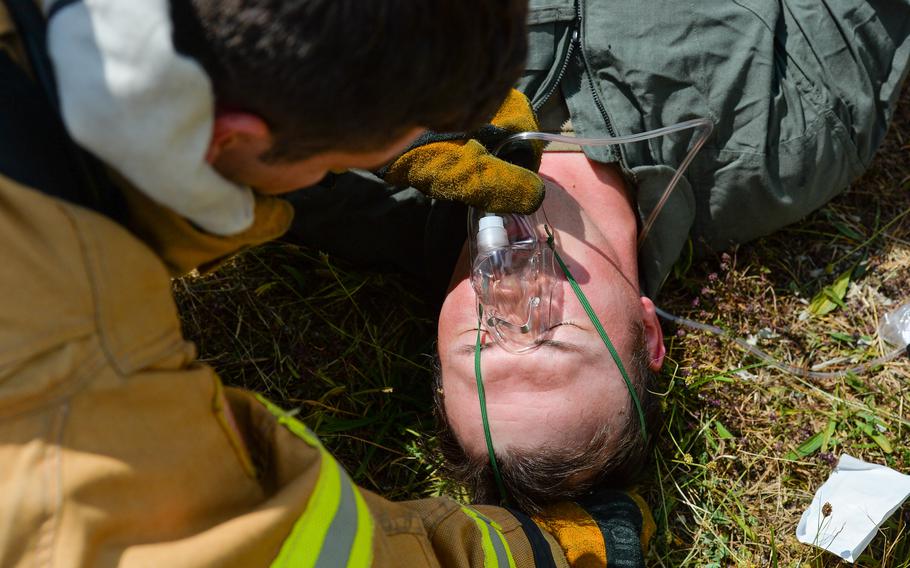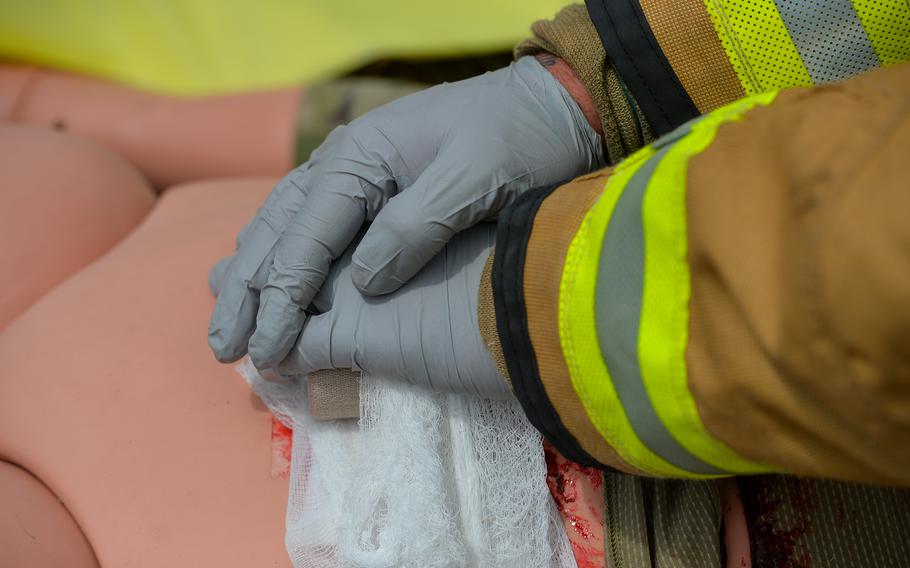 Drybola said the wing commander would decide whether to pause the exercise for the day and continue it Wednesday.
"When we're planning these exercises, we do our best to space them out throughout the year so that we don't interfere with operations," he said. "That's always our goal, but you can never plan for the unplanned."
---
---
---
---