Air Force selects new helmet prototype
By
Stars and Stripes
June 29, 2022
---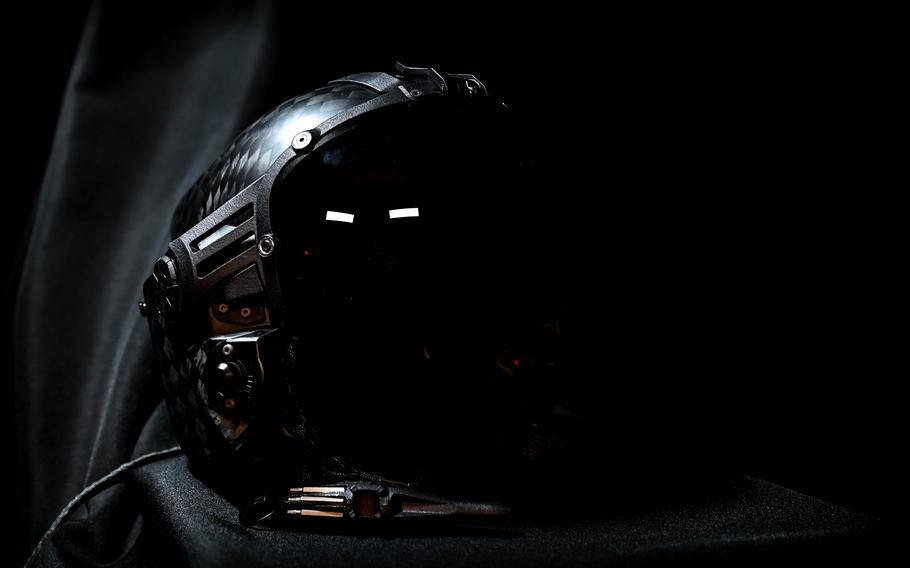 The U.S. Air Force has selected a prototype for its new helmet for fixed-wing aircrew.
LIFT Airborne Technologies will continue with prototype development for the Air Force's new helmet, the Air Force said in a news release.
The new helmet comes after Air Combat Command — one of the Air Force's major commands — started searching this year for a new helmet to replace the legacy helmet, which was designed in the 1980s. The search for a new helmet was initiated to address long-term neck and back injury issues, optimize aircraft technology, improve pilot longevity and cater to diverse aircrews.
"The legacy helmet was not originally designed to support advances in aircraft helmet-mounted display systems, causing pilots to fly with equipment not optimized for them, especially our female aircrew," said Scott Cota, Air Combat Command Plans and Requirements branch aircrew flight equipment program analyst.
The Air Force Life Cycle Management Center looked at more then 100 different helmet designs as part of the search, according to Capt. Timothy James, the center's Human Systems Division of Agile Combat Support Directorate program manager.
Most of the testing was done by the Air Force Research Laboratory, headquartered at Wright-Patterson AFB, with additional testing at other facilities as well.
The Air Force will perform additional testing on the helmet prototype before offering a production contract to LIFT Airborne Technologies in 2024. Air Force crew members will receive the new helmets in phases, with the crew on the F-15E Strike Eagle being first.
"These new helmets will offer greater applicability and better fit for operators of all sizes, genders and ethnicities," James said.
---
---
---
---