No unexploded ordnance found after alert shutters gates at US air base in Tokyo
By
Stars and Stripes
June 3, 2022
---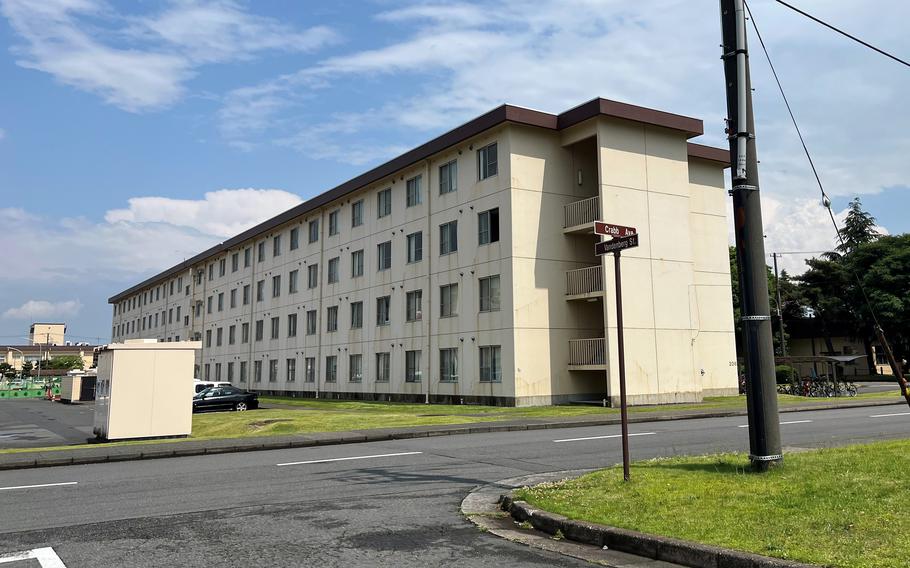 YOKOTA AIR BASE, Japan — The reported discovery of unexploded ordnance brought traffic on this airlift hub in western Tokyo to a lunchtime halt on Friday. But, in the end, no dangerous materials were found.
An explosive ordnance disposal team "arrived on scene at approximately 12:30 p.m. to examine the suspected ordnance and found that there was no explosive material and determined the scene to be safe," 1st Lt. Danny Rangel, a Yokota spokesman, told Stars and Stripes by phone Saturday.
Information about the object that prompted the incident was not available, he said.
The discovery around 11 a.m. near building 208, a dormitory next to the Yujo Community Center and close to the main base chapel, prompted the 374th Security Forces Squadron to shutter all gates. They remained closed while security forces established a cordon around the building at the intersection of Haughton Street and Crabb Avenue, according to a base Facebook post.
Meanwhile, traffic exiting and entering the installation ground to a halt. Anyone on Yokota was asked to avoid the area around the building on Friday afternoon.
Once the scene was determined to be safe, the cordon was lifted and personnel were cleared from movement restrictions, Rangel said on Saturday.
Traffic cones outside the building were removed around 1:40 p.m.
Nikki Jackson, 47, a kindergarten teacher at Joan K. Mendel Elementary School, was headed to the Sunrise Bakery on Yokota's flight line to place an end-of-school doughnut order when she got stuck in traffic, she told Stars and Stripes on Friday.
Jackson said she rerouted toward the base's east gate to exit and circle around the south end and re-enter at the main gate. She found the east gate closed and returned to school, called the bakery, and discovered it had closed because of the alert.
"I'm hoping to have better luck getting to the bakery tomorrow. I live off base in Hamura and don't usually venture on base on the weekends," Jackson said. "I will have to make an exception this time because it's for my students and they deserve their doughnut party."
---
---
---
---