Gate runner killed in crash at Luke Air Force Base
Stars and Stripes
April 23, 2022
---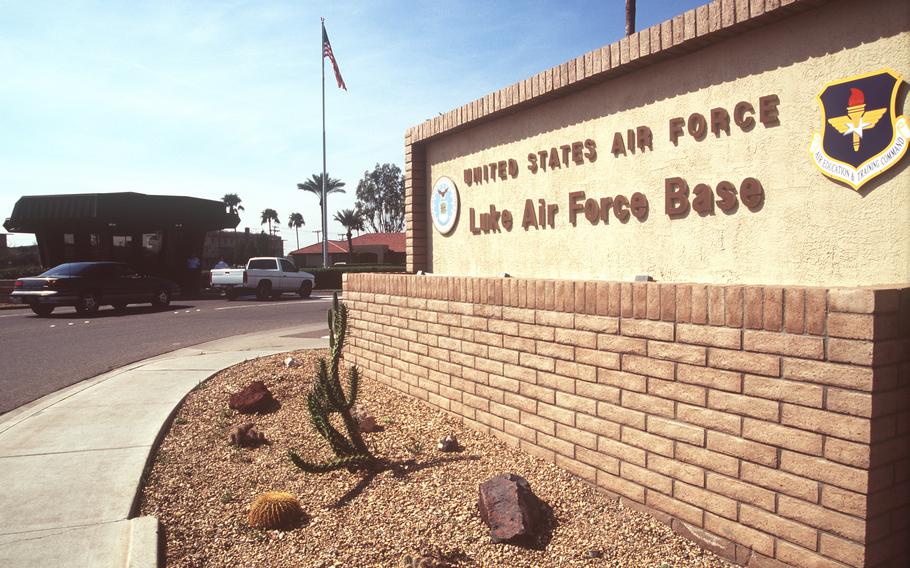 A man was killed Friday at Luke Air Force Base when his vehicle crashed into automated barriers that were deployed after he tried to run the gates at the Arizona installation.
The Glendale Police are leading the investigation into the incident, which happened just before 4 p.m., the Air Force said Friday. 
The service did not identify the man who was killed, but base officials said he was not a member of the military.
The man tried to enter the base through the South Gate security checkpoint without following proper procedure, a statement said.
"Members from the 56th Security Forces Squadron deployed an Automated Vehicle Barrier, which stopped the moving vehicle," it said. 
Medical personnel who responded to the incident pronounced the man dead.
Luke Air Force Base is home to the Air Force's largest fighter wing, the 56th Fighter Wing, which trains F-35 pilots.
Glendale Police Department did not issue a separate statement and did not immediately respond to an emailed inquiry early Saturday morning. 
---
---
---
---