Airmen dorms approach completion as $1.4 billion Al Udeid upgrade moves ahead
By
Stars and Stripes
April 22, 2022
---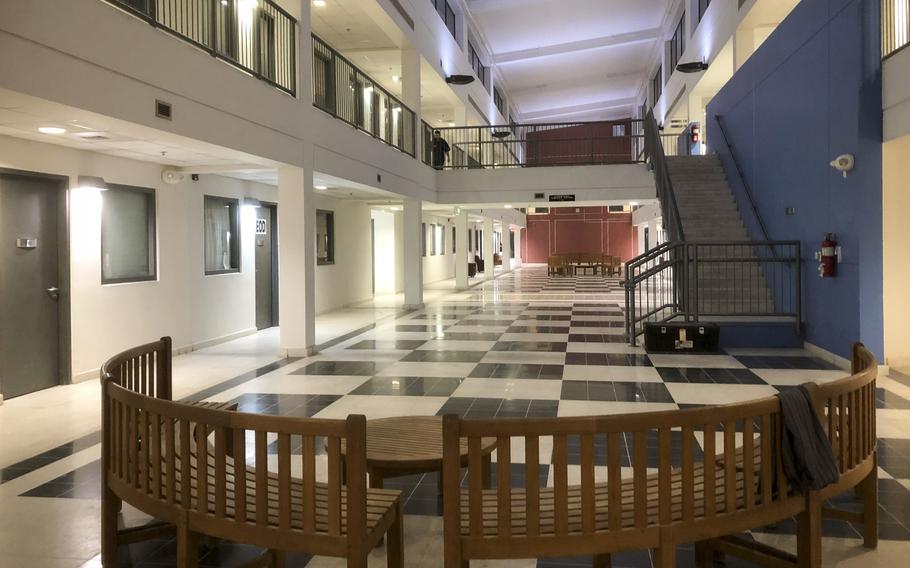 AL UDEID AIR BASE, Qatar — Construction workers are putting the finishing touches on new dorms for thousands of airmen at Al Udeid Air Base, U.S. military officials said Friday.
The new living areas are hardened to protect against rocket attacks and are part of $1.4 billion in base upgrades funded by Qatar at this strategic hub in the Middle East.
The expansion project will add dorms, cafeterias and workspaces for both the U.S. and Qatari militaries.
"You're seeing a lot of changes," said U.S. Air Force Col. Arno J. Bischoff, who is overseeing the construction as director of the 9th Air Force (Air Forces Central) program management office.
As Bischoff drove through the base Friday morning, he said he could see the heavy machinery tearing down the temporary living quarters that housed airmen over the past two decades.
The concrete buildings replacing them are sturdier, more comfortable and cheaper to maintain, Bischoff said.
Three of 10 new dormitory buildings are set to be completed in late June, said Maj. Samuel Richardson, construction management chief on the project.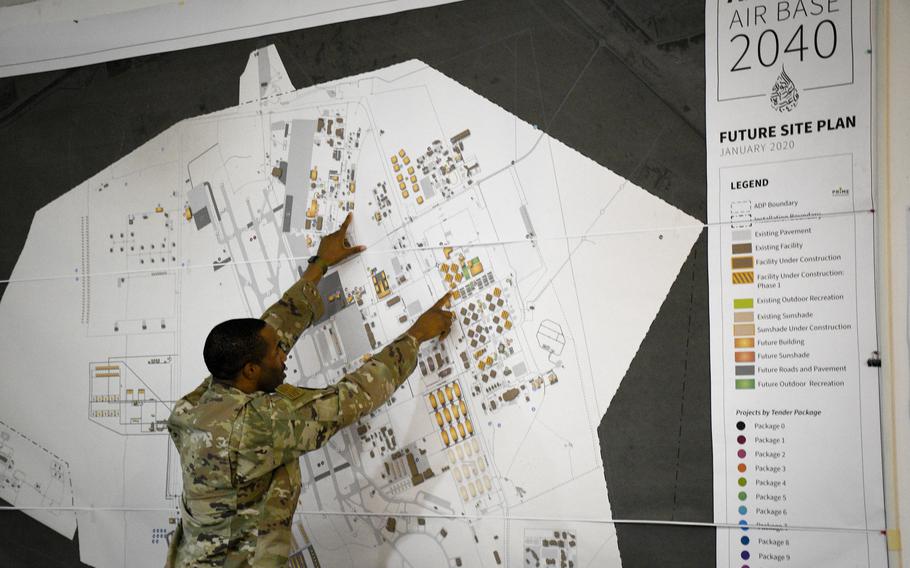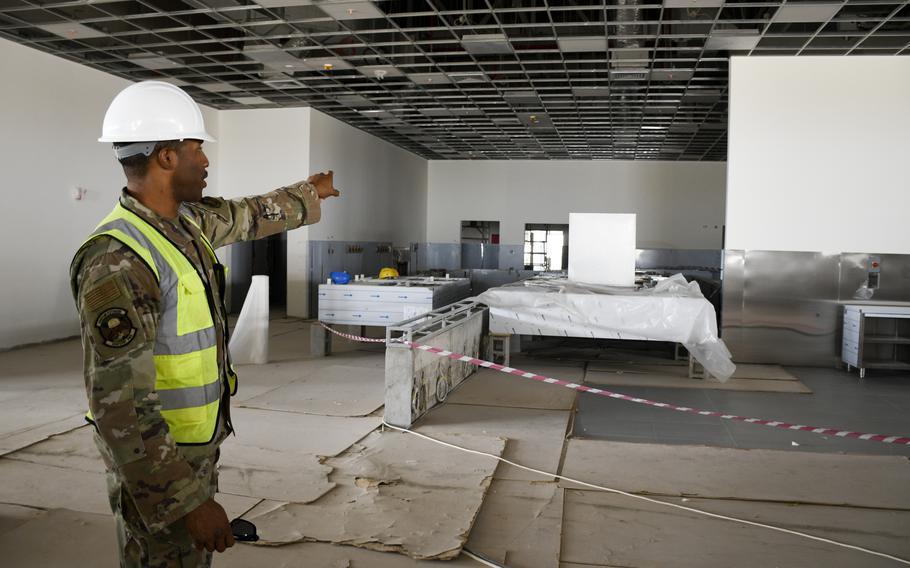 The three-story dorms will house between 882 and 3,306 airmen, depending on demand, Richardson said.
Each suite will have four bedrooms, two bathrooms, a living room and a kitchen area. The goal is for each airman to have their own room, Bischoff said.
In all, 38 construction projects are scheduled to be finished by November as part of the first phase of construction.
This will include the dormitories, two dining facilities with twice the seating capacity of existing cafeterias, and updates to electrical, water, sewer and communications infrastructure, Richardson said.
The Qatar Emiri Corps of Engineers is in charge of planning, design and construction. U.S. airmen oversee the project to make sure buildings meet U.S. standards, an Air Force statement in February said.
The U.S. began operating out of Al Udeid in 2001. For a long time, Qatar avoided drawing attention to the large American base inside its territory.
But in recent years. Qatari officials have touted the American presence and said they are working to make the base a permanent fixture.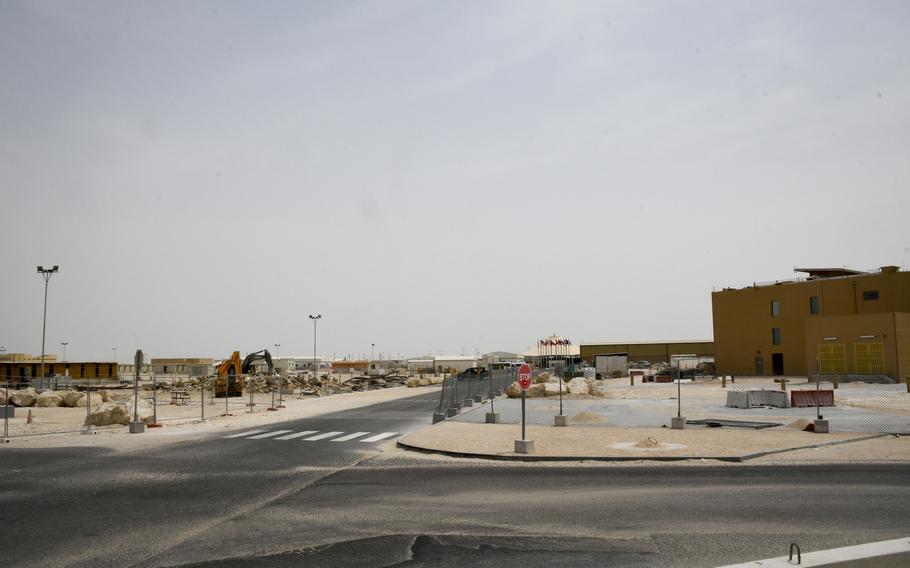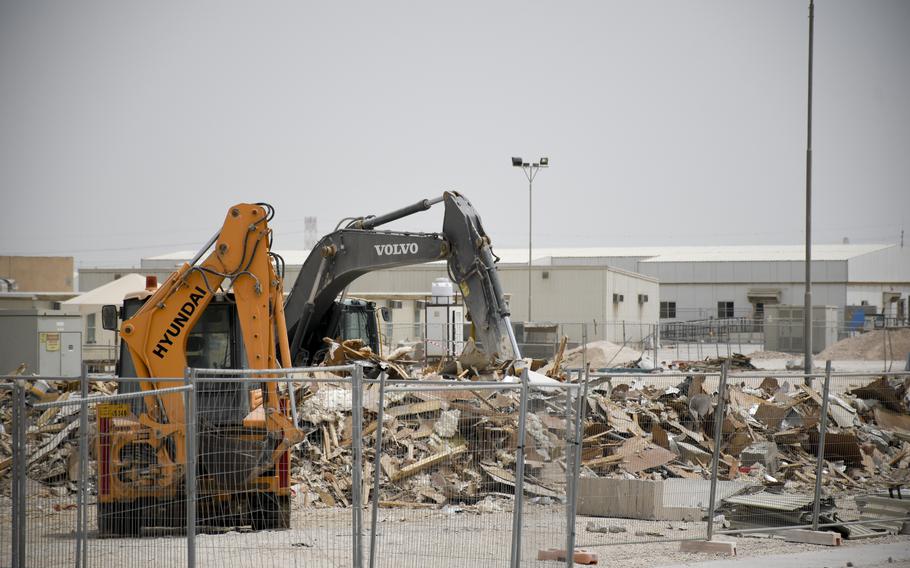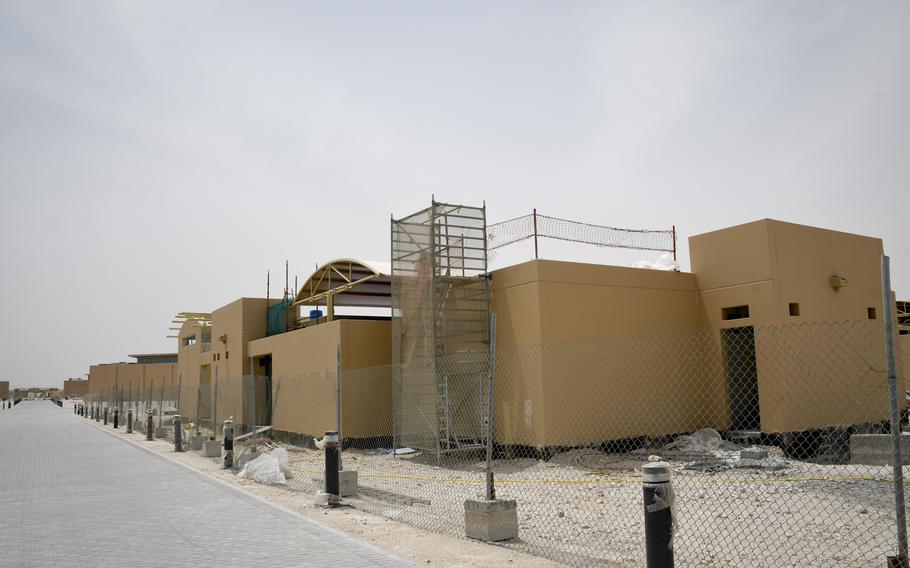 Qatar, which was recently named a major non-NATO ally, announced a plan in 2018 to boost ties with the U.S. military, which included plans to expand Al Udeid.
The next phase of construction will add more work areas for the U.S. and Qatari militaries, said Capt. Alexander Baldwin, who works on long-term plans for the project.
The plan is to integrate the base's gates and defense network, and then airfield operations, such as air traffic control, Baldwin said.
Complaints from troops at Al Udeid about moldy showers and temporary living quarters once reached Congress, which in 2016 pressured military officials to improve the situation.
The base will be more comfortable in the future, Bischoff said, adding he wants airmen to say, "'Hey, we like going to Al Udeid.'"
---
---
---
---