Lockheed Martin in Syracuse, N.Y., wins Air Force deal to produce long-range radars
By
syracuse.com
March 30, 2022
---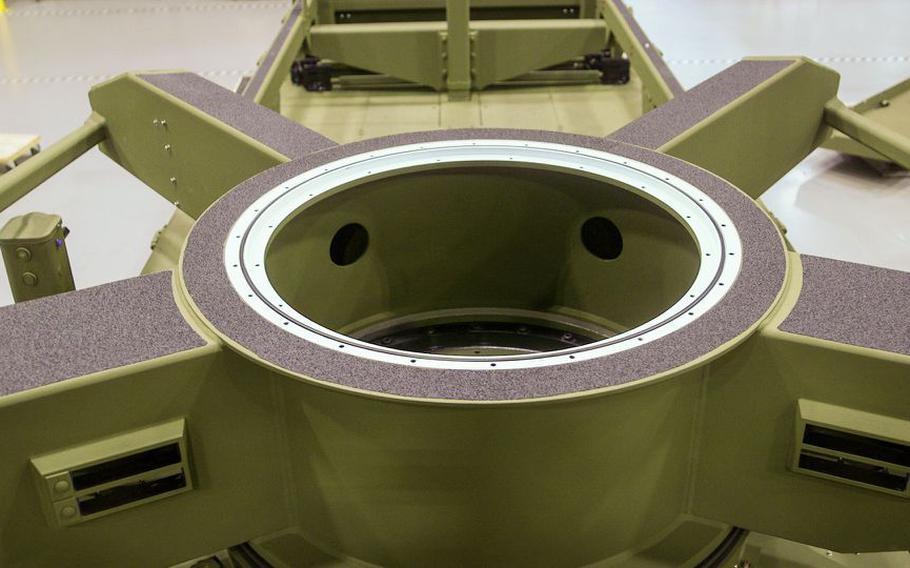 WASHINGTON (Tribune News Service) — The U.S. Air Force has selected Lockheed Martin to produce a new generation of long-range radars — a deal that promises to be one of the most lucrative in the history of the defense contractor's plant in suburban Syracuse, N.Y.
The Air Force decision will lead to decades of production work at Lockheed's plant at Electronics Park in Salina, and create or sustain hundreds of jobs, a company spokesperson said today.
The radars are expected to generate sales to the Air Force and international military partners worth at least $1.3 billion over the next 10 years, according to defense industry analysts.
The Air Force on Tuesday night approved an initial $75 million contract with Lockheed to produce the first two radar systems, known as the Three-Dimensional Expeditionary Long-Range Radar, or Three Dealer.
The Air Force said it plans to acquire up to 35 of the new radar systems, which will become its principal long-range radar of the future.
The mobile, ground-based radars can detect, identify and track aircraft, missiles and other incoming aerial threats. The digital radars can also detect stealthy cruise missiles, and provide long-range early warning for tactical ballistic missiles.
Lockheed Martin beat out defense contractor Northrop Grumman in a competition for the contract after both companies developed prototypes that were tested by the Air Force.
A team at Lockheed's plant in Salina spent more than 10 years and $100 million to develop, build and test the prototype radar systems.
Three Dealer is slated to replace the Air Force's main TPS-75 air search radar, built by Northrop Grumman, which dates from the Vietnam War era.
Military leaders were impressed with Lockheed's radar system after a series of "live-fly" demonstrations over the past two years, including one at the company's Cazenovia test site in September 2020.
Following those demonstrations, the Air Force awarded Lockheed's Salina plant a contract for $8.4 million in March 2021 to finish developing the radars.
In July, the Air Force gave radar systems an official designation — TPY-4 — an encouraging sign of approval of the Department of Defense.
Lockheed spokesperson Kelly Vann told syracuse.com | The Post-Standard today that the company is already hiring to fill some of the new positions tied to the radar contract.
Overall, the company has more than 100 job openings in Salina, mostly for high-paying engineering positions. Lockheed does not disclose a salary range for the open jobs. CNBC reported last year that Lockheed offered signing bonuses of $10,000 for some senior-level jobs in select locations.
Vann said the company cannot say exactly how many jobs will ultimately be tied to the Air Force project, other than an estimate of hundreds over the course of a decade or more.
Lockheed currently employs 1,961 people on its Electronics Park campus in Salina, up from about 1,600 eight years ago. The company is one of Central New York's largest employers.
The Salina plant has won several significant contracts and grown steadily since 2013, when Lockheed Martin considered shutting down its local operations as part of a nationwide reorganization that cut 4,000 jobs.
U.S. Sen. Charles Schumer, D-N.Y., convinced company executives at the time to keep the Salina plant operating.
Schumer, the Senate majority leader, pushed to include funding for the initial Three Dealer contract in a $1.5 trillion federal spending bill passed by Congress earlier this month.
The Air Force contract is the latest in a series of long-term deals that have helped the plant thrive and expand.
In 2019, Lockheed won the biggest contract in its local history — a deal worth up to $3 billion to produce the Army's next generation of powerful radars for short-range air defenses.
The Air Force's selection of Lockheed for the Three Dealer radar system follows more than a decade of intense competition among defense contractors bidding for the work.
In 2014, the Air Force chose radars developed by Raytheon Corp. and subcontractor Saab Defense of DeWitt as the winner over Lockheed Martin and Northrop Grumman.
But Lockheed and Northrop Grumman filed formal protests and legal challenges of the contract with the Pentagon. A federal judge ruled in 2015 that the Air Force could re-evaluate its decision.
In 2017, Raytheon won the contract again. But the Air Force canceled that contract in 2020, citing "numerous technical and supplier challenges."
©2022 Advance Local Media LLC.
Visit syracuse.com.
Distributed by Tribune Content Agency, LLC.
---
---
---
---