SC Air National Guard moving F-16s to Columbia airport during renovations at McEntire JNGB
By
Lucas Daprile and Emily Bohatch
The State
March 23, 2022
---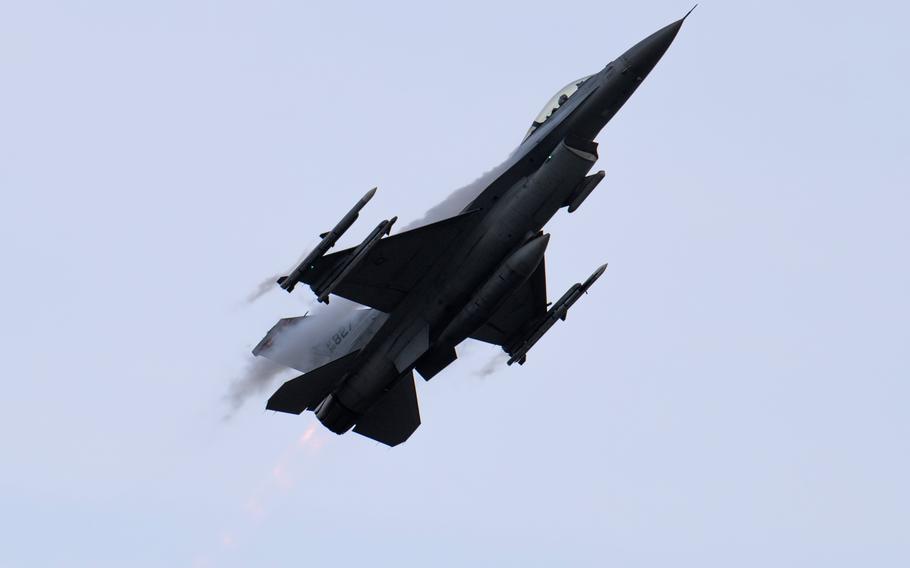 (Tribune News Service) — South Carolina's Air National Guard will temporarily house its F-16 Falcon fighter jets at Columbia Metropolitan Airport, according to a news release.
That's because the S.C. Air National Guard will be renovating the runway at McEntire Joint National Guard Base near Eastover, where the fighter jets are currently based.
Non-military flights at the Columbia airport will not be disrupted, according to the news release.
While there are airports, including Shaw Air Force Base near Sumter, closer to McEntire than Columbia Metropolitan Airport, the move will save money and prevent disrupting military operations, Col. Quaid Quadri, commander of the S.C. Air National Guard's 169th Fighter Wing commander, said during a Monday press conference.
"It's a little bit counterintuitive, maybe at first glance," Quadri said, saying later the move to Columbia Metropolitan Airport saves $500,000 in taxpayer money.
The construction at McEntire, which includes repaving the landing zone, installing new lighting and installing devices to aid in landing, is expected to take six months. The renovations will cost $20 million, paid for by the U.S. Department of Defense, Quadri said.
The improvements are expected to last 15 years and could help bring highly advanced jets such as the F-35 to McEntire, Quadri said.
"We absolutely, 100% believe that we are an ideal location for the F-35 and we encourage the Air Force to field F-35s at McEntire's installation," Quadri said.
(c)2022 The State (Columbia, S.C.)
Visit The State (Columbia, S.C.) at www.thestate.com
Distributed by Tribune Content Agency, LLC.
---
---
---
---