No one seriously hurt following Air Force plane crash in Arizona desert
By
Stars and Stripes
February 10, 2022
---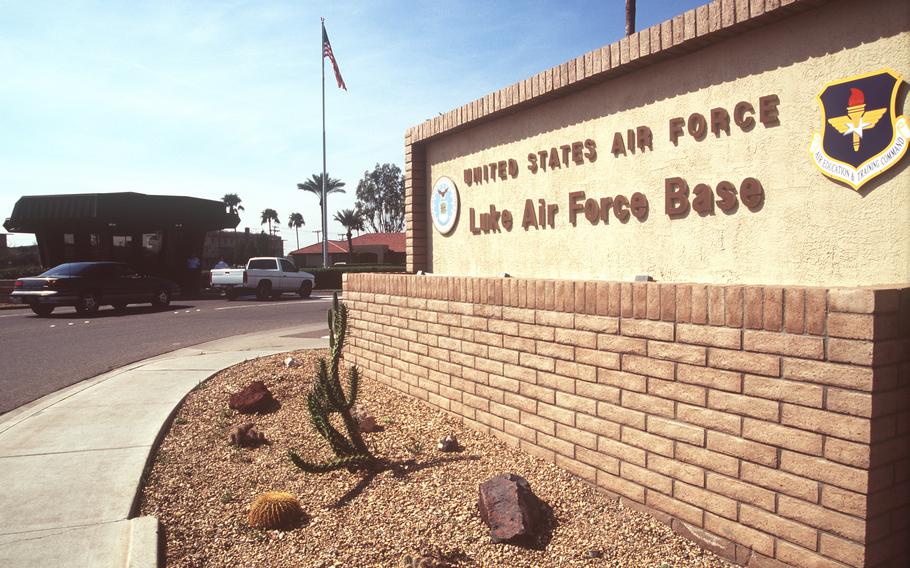 No major injuries were reported after a contracted fighter aircraft out of Luke Air Force Base crashed Thursday morning into a stretch of desert near the town of Buckeye, Ariz., base officials said.
The pilot ejected safely from the Mirage F-1 fighter aircraft before it crashed at about 11:11 a.m. into an unpopulated area about 15 miles northwest of the base, which is located near Phoenix. The cause of the incident is under investigation, according to base officials.
"Our airmen and partners are our most important resource and we are committed to conducting our mission to train the world's greatest fighter pilots as safely as possible," Brig. Gen. Gregory Kreuder, commander of the base's 56th Fighter Wing, said in a statement. "We are thankful for the continued outstanding support Luke receives from our community partners, especially during difficult situations like this. Finally, I'm grateful nobody was hurt on the ground and the pilot was safely recovered with only minor injuries."
The pilot involved in the incident is an employee of a company contracted to fly against Air Force jets in training missions, said Sean Clements, a spokesman for Luke Air Force Base.
Support teams from 56th Civil Engineer Squadron's fire department and explosive ordnance disposal unit, as well as the 56th Security Forces Squadron responded to the scene, according to base officials. The Buckeye Police Department also responded.
Luke Air Force Base is home to the 56th Fighter Wing. It is part of the Air Education and Training Command and responsible for training about 75% of the world's F-35 pilots, according to the base. Aside from U.S. Air Force pilots, the base also trains pilots from Italy, the Netherlands, Norway, Singapore and Denmark.
The two primary aircraft flown at the base are the F-16 Fighting Falcon and the F-35A Lightning II, according to the base. Both are fighter jets. About 4,800 active-duty personnel are assigned to Luke Air Force Base.
---
---
---
---