Tampa Bay AirFest returns to MacDill AFB in March after a 4-year hiatus
By
Tampa Bay Times
February 9, 2022
---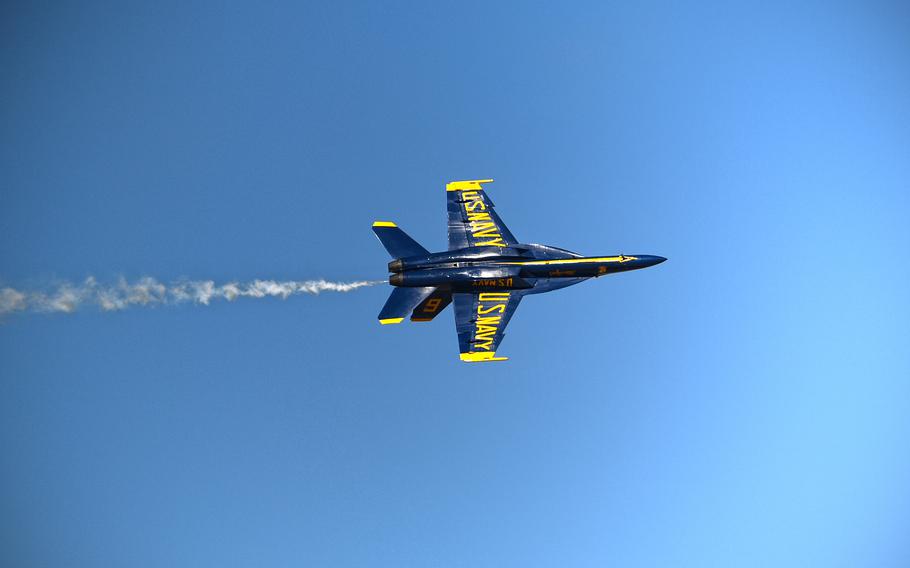 MACDILL AFB, Fla. (Tribune News Service) — The gates to MacDill Air Force Base will fly open on March 26 and 27 when the Tampa Bay AirFest returns with the U.S. Navy Blue Angels as headliners.
In recent years, the event had been cut down to happening every two years because of budget cuts. But it was canceled in 2020 due to the pandemic. So the popular event hasn't happened since 2018.
Admission is free, along with free parking, at MacDill Air Force Base in Tampa. Some 150,000 people attended the last AirFest, where they were able to tour vintage aircraft and see aerial shows such as the Blue Angels and see parachute jumps from military teams.
This year's AirFest coincides with the U.S. Air Force approaching its 75th anniversary on Sept. 18. As a result, Gen. Mike Minihan, the four-star general in charge of Air Mobility Command, will pay a visit.
"You normally don't get four-star generals at your air show, but this is a special year," said Terry Montrose, deputy chief of public affairs of MacDill Air Force Base.
The base plans to roll out an app to be found at tampabayairfest.com that will have a lineup of events, show schedules, food vendors and codes to give more information on the many displays that will be there.
It was recently announced that MacDill will be home to 24 new KC-46 tanker aircraft, the next-generation aerial refueling support for the Air Force, Navy and Marine Corps. The new tankers will be on display at AirFest.
Aside from its air refueling component, MacDill also hosts U.S. Central Command and U.S. Special Operations Command and plays a critical role in national security.
In addition to the displays, there will be demos of the F-22 Raptor, the stealth tactical fighter that is difficult to track on radar and super powerful.
"All of South Tampa will feel the F-22,″ Montrose said.
Because COVID-19 information keeps evolving, Montrose said plans for AirFest may change. Currently, they are not planning to allow people to go into small spaces like an aircraft cockpit. But larger spaces will be open and masks are not required, though encouraged.
"It's still two months away, so we are playing everything by ear right now, so that may change on the smaller spaces," Montrose said. "But it's been a long while. We haven't done this since 2018 so there's a lot of excitement built around it."
©2022 Tampa Bay Times.
Visit tampabay.com.
Distributed by Tribune Content Agency, LLC.
---
---
---
---