Crews keep giant C-5M Super Galaxies flying high at Westover Air Reserve Base
By
masslive.com
February 6, 2022
---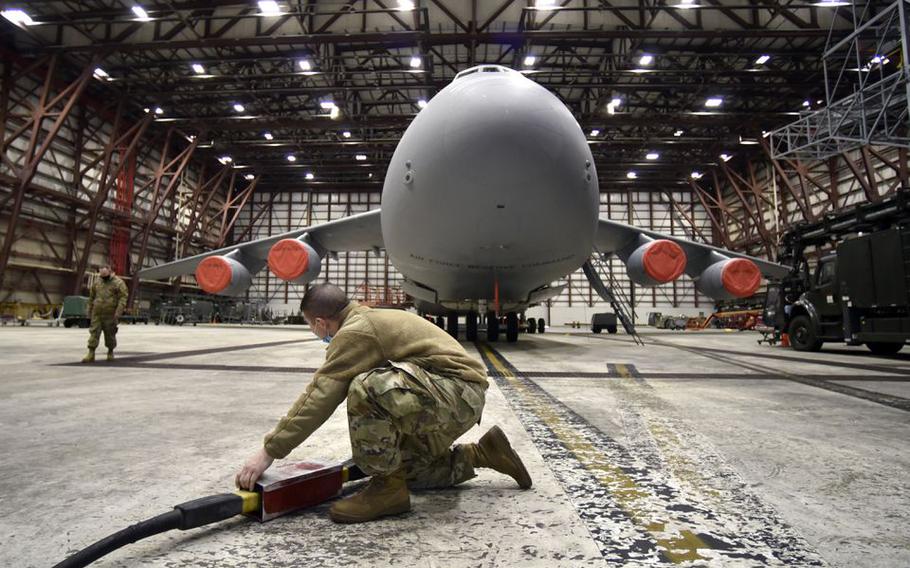 CHICOPEE, Mass. (Tribune News Service) — Working seven stories above the shop floor and strapped in by cables to the wing of a giant aircraft isn't in the job description of most people. For Air Force technicians at Westover Air Reserve Base, it's simply what they do day in and day out.
The C-5M Super Galaxy transport jets that call Westover home have a cargo bay 143 feet long, which is 20-feet longer than the Wright Brothers first flight at Kitty Hawk, North Carolina in 1903.
The galaxies are used to transport military assets and emergency supplies around the world.
Just like your car, these giants need to come in for service. Fluid leak? Tire change? All of it gets done in the huge pull-through hangar that can house an entire plane.
More than two years ago, Westover welcomed their eighth and final upgraded C-5M Super Galaxy to the base. The upgraded planes having engines with 22% more thrust and 20% improved fuel efficiency. The retrofitted planes are also much quieter. The eight aircraft represent a $720 million investment by the Department of Defense.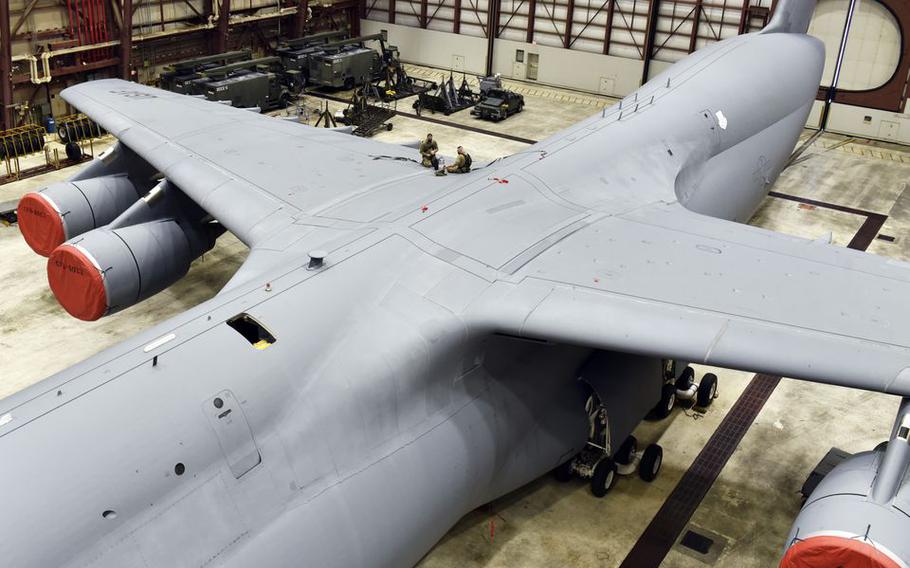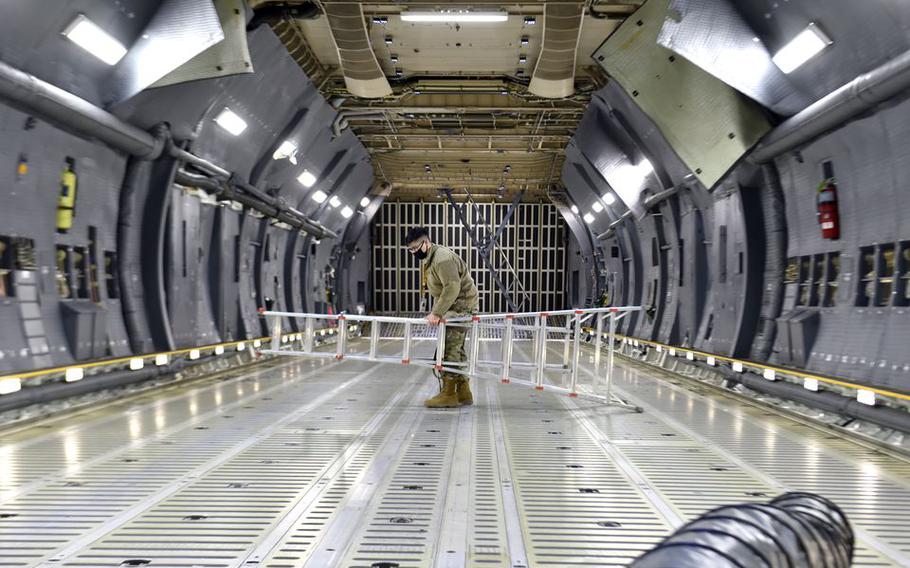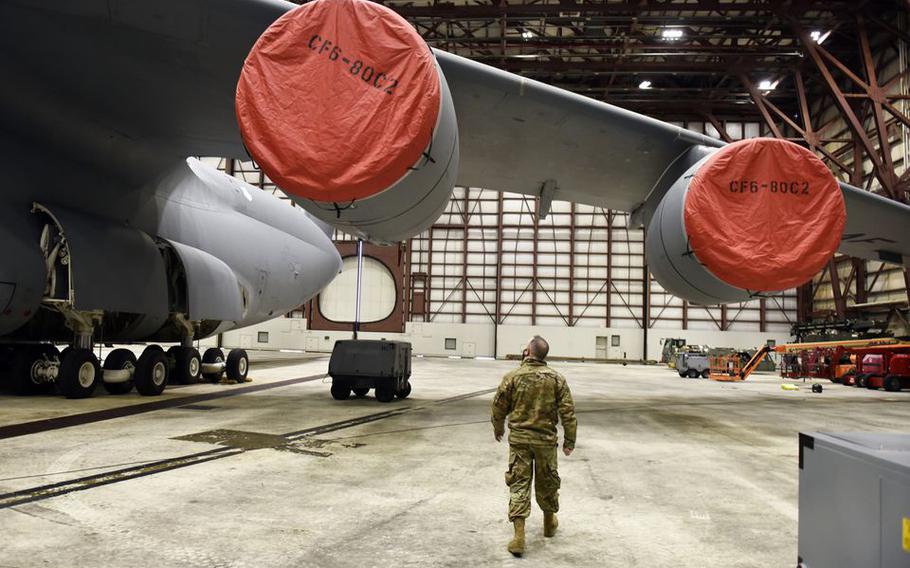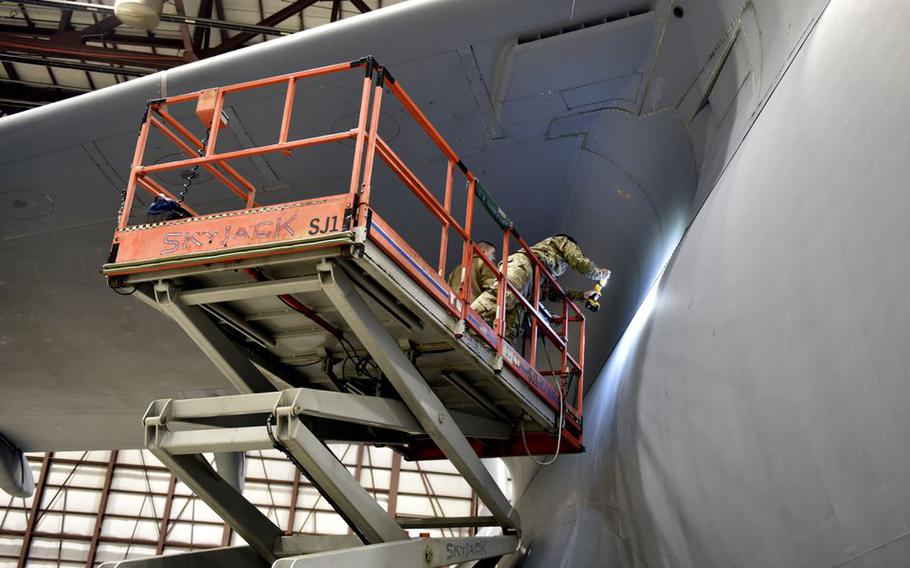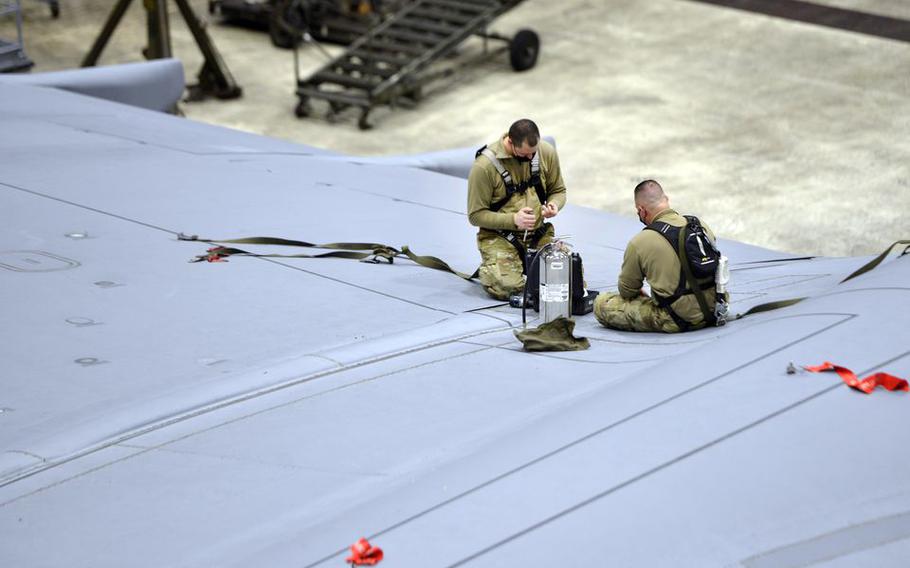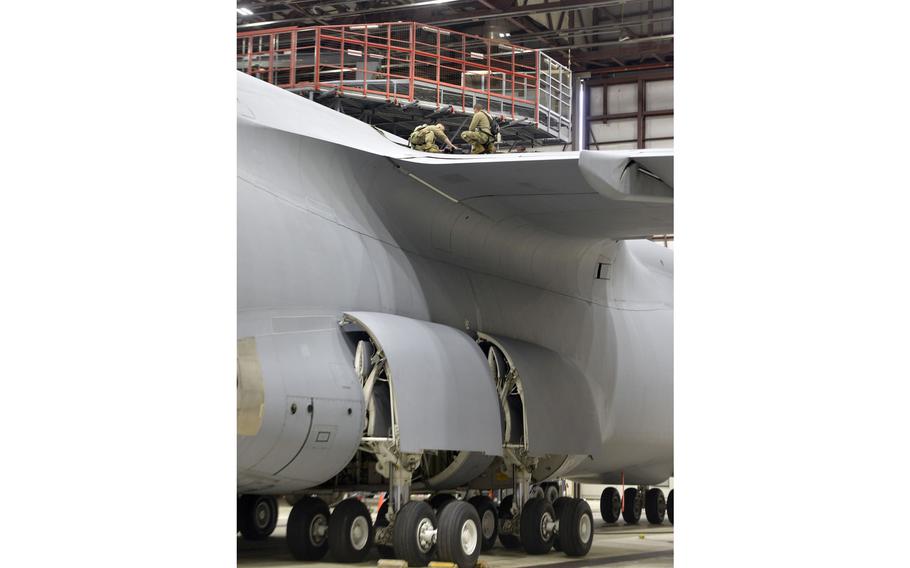 ©2022 Advance Local Media LLC.
Visit masslive.com.
Distributed by Tribune Content Agency, LLC.
---
---
---
---