Air Force couple faces $15K bill to fly Great Dane home from Japan
By
Stars and Stripes
January 28, 2022
---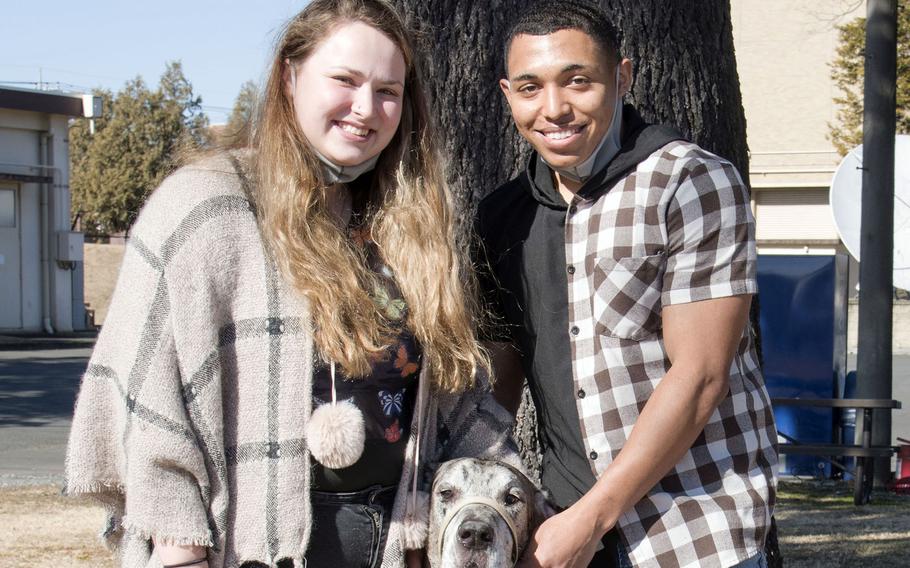 YOKOTA AIR BASE, Japan – Henry is 4 years old and needs a lift to New Mexico.
Henry's trouble is he's overweight – so much so that he fails to qualify for a seat on the Patriot Express, the government-contracted air service between the United States and its overseas military bases.
He's a 145-pound Great Dane whose owners, Senior Airman Avaunte Frizzell, 22, and his spouse, Josie Hayward, 21, have started a GoFundMe page to raise the $15,000 they need to ship him back to the States. The natives of Lake George, Mich., are moving to Cannon Air Force Base in Clovis, N.M., in February.
Their campaign, 'Help ship our baby with us' had raised $1,285 as of Friday in Japan.
"I refuse to leave him here," said Frizzell, a flight propulsion journeyman at Yokota. "We don't have any kids. He is our pride and joy. That is all we have, and we don't plan on having kids for a while. And for him, he is big enough to be two kids. It is something we refuse to do."
Their options are limited. In March 2020, the coronavirus pandemic prompted United Airlines to suspend its PetSafe program, with the exception of a route between Guam and Honolulu, "until further notice." The program ships dogs and cats that can't safely ride in an airplane's cabin.
The Patriot Express, also called the Rotator, is the most affordable option. It charges a sliding scale based on the combined weight of the pet and its carrier. Under 70 pounds costs $116; 71 to 140 pounds is $232; and 141 to 150 pounds is $348.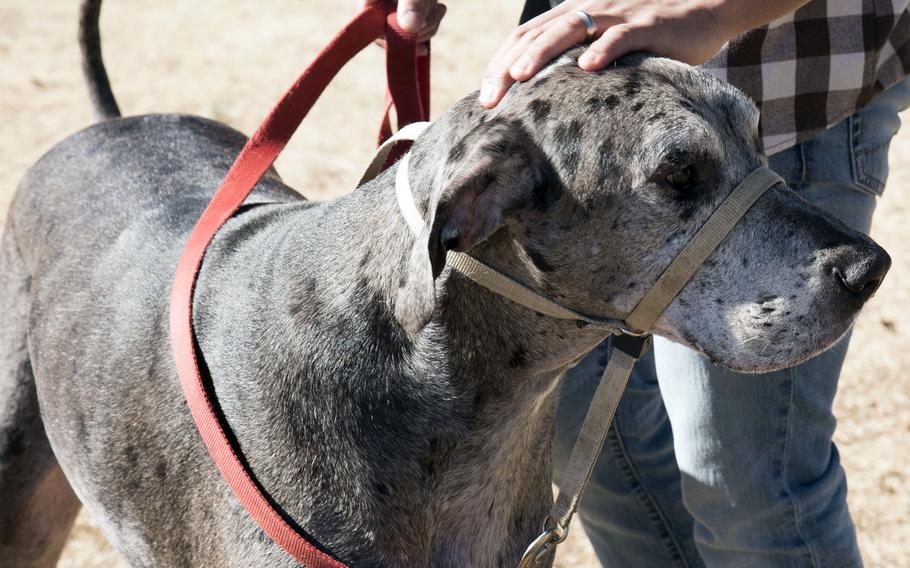 The combined weight of a pet and kennel cannot exceed 150 pounds, according to the Air Mobility Command website. Pets over the limit will not be accepted for shipment.
Frizzell said the Air Force should consider waivers for large pets, the way it charges for overweight bags.
"There is no waiver around the weight limit, yet you can take oversized bags, and pay extra for them," Frizzell said. "My dog (with the kennel) only weighs 40 pounds over the limit; I'll pay for that. It is already coming out of our own pockets to get them there anyways, so why not let us cover the extra cost?"
At a dead end, the couple looked for options. Hayward said many shippers won't even consider Henry because of his size.
All Nippon Airways quoted the couple a budget-busting $30,000, they said. Searching further, they found Third Side, a small pet consultation company in Japan that wants $15,000 to ship Henry stateside. The couple has already spent $3,000 for a custom crate, Frizzell said.
They hesitated to start a GoFundMe campaign, he said, because they recognize the financial burden is their responsibility. But, after running out of options, they decided to reach out for help.
"We are trying to do as much as possible to come out of this even, or a little under, other than 20 grand in the hole," said Frizzell.
Rachael Blanks, a military spouse at Yokota and the couple's friend, donated $20 to the GoFundMe campaign to help Henry stay with his family.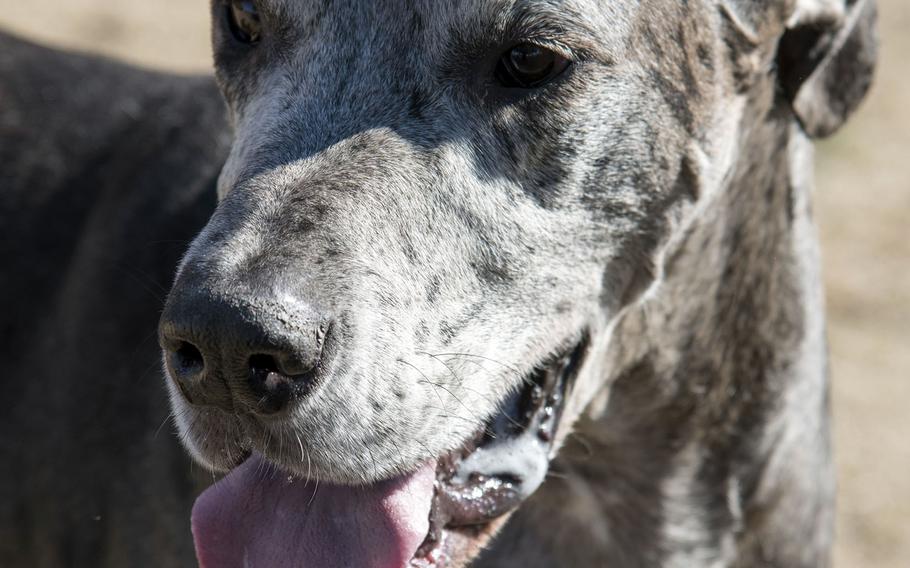 "I donated because the military doesn't have sufficient support in place for members' large pets," Blanks told Stars and Stripes via Facebook Messenger on Friday. "It's sad that a GoFundMe was even needed, but I was happy to support a sweet friend in bringing a member of their family back home with them." ¬¬
Henry is worth the expense, Frizzell and Hayward said. They adopted him two years ago from his previous owner, who planned to drop Henry off at an animal shelter.
"He had already been through three families," Hayward said. "So, we adopted him. I talked him (Frizzell) into it because he didn't want him at first. We had to put our previous dog down because he was sick, so he really didn't want another dog, but I talked him into it."
Henry has taught them an important lesson, Frizzell said.
"Out of all of this, yes, it has been stressful, but it shows our drive," he said. "We have surprised ourselves on what we have accomplished in such a short amount of time. Also, it kept our priorities straight on what's important to us."
---
---
---
---