Moody Air Force Base receives 2 new planes
By
The Valdosta Daily Times
January 20, 2022
---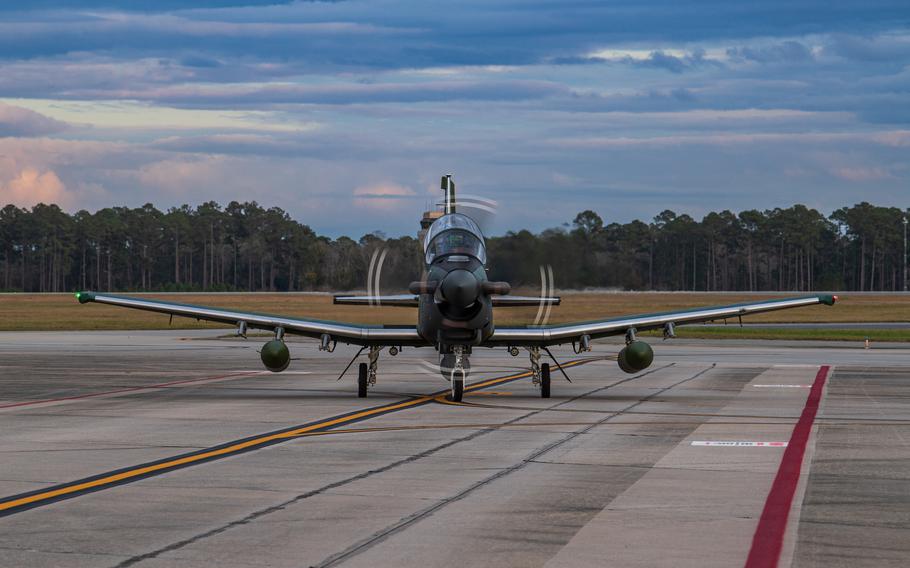 MOODY AIR FORCE BASE, Ga. (Tribune News Service) — Two new aircraft have joined the lineup at Moody Air Force Base.
The 23rd Wing received two AT-6E Wolverine aircraft on Jan. 12, a statement from the base said.
The AT-6E is an armed version of the T-6A Texan II training plane.
81st Fighter Squadron pilots, on loan to the 23rd Wing, will be flying the AT-6 aircraft alongside personnel of partner nations invited to help develop tactics, techniques, and procedures to counter violent extremist organizations while also demonstrating the capabilities of the Airborne Extensible Relay Over-Horizon Network, an exportable and affordable data link, Moody said.
The collaboration, set to conclude in May 2022, will demonstrate AERONet's ability to enhance communication between partner nations and U.S. forces.
The presence of the new aircraft will not make things noisier in the surrounding area, the base said.
(c)2022 The Valdosta Daily Times (Valdosta, Ga.)
Visit The Valdosta Daily Times (Valdosta, Ga.) at www.valdostadailytimes.com
Distributed by Tribune Content Agency, LLC.
---
---
---
---