Glumness of COVID-19 serves as catalyst for upbeat kids' book by Air Force reservist
by
Alexander Riedel
Stars and Stripes
December 29, 2021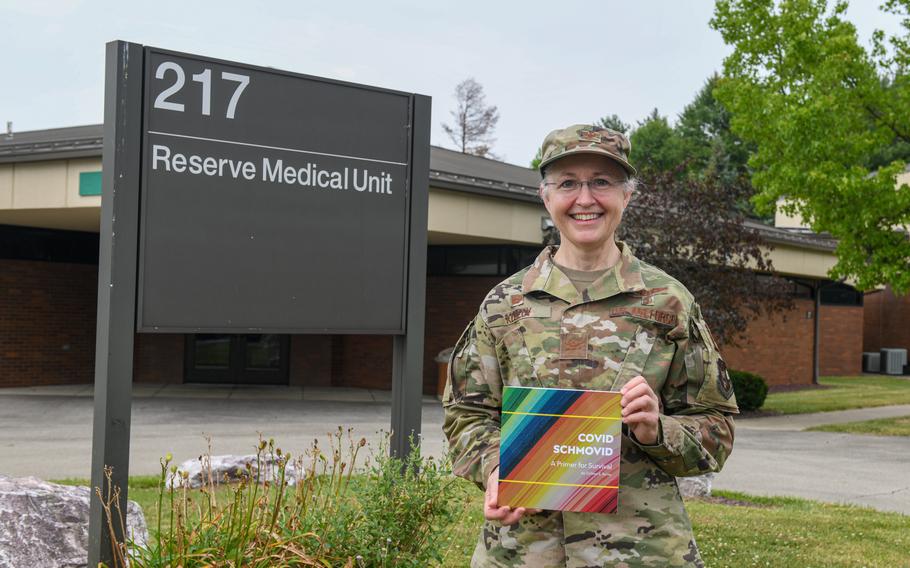 Pandemic exasperation became inspiration for an Air Force doctor from Ohio, who turned an unexpected moment of levity into a whimsical work of virological verse.
Col. Colleen Kelley, the 910th Medical Squadron commander, is the author of "COVID SCHMOVID: A Primer for Survival." It is a 28-page poetic page-turner that mirthfully explains how children can safeguard themselves against coronavirus infection.
"It is written in a light-hearted tone but actually has more impact on adults," she told Stars and Stripes. "There is a lot of anger, stress and frustration for adults. This small book gets beyond all of that. It looks like a children's book, and it is. But what it does is make people smile. And when have you read joy and COVID in the same sentence?"
Through its stanzas, the book addresses mask wear, personal hygiene and social distancing, offering parents a way to open conversations with even the littlest youngsters.
The idea for the book came to Kelley during a moment so typical of the globally shared pandemic experience: a virtual meeting. The confab was an informal sounding board for medical professionals hosted by psychologists, and the mood was unmistakably bleak.
"We all just want to say, 'COVID schmovid! Can't we just be done with all of this?'" she spontaneously interjected.
Kelley didn't expect a reaction, but her off-the-cuff comment broke through the darkness. "It was the first time during the meeting that anyone had smiled," Kelley said.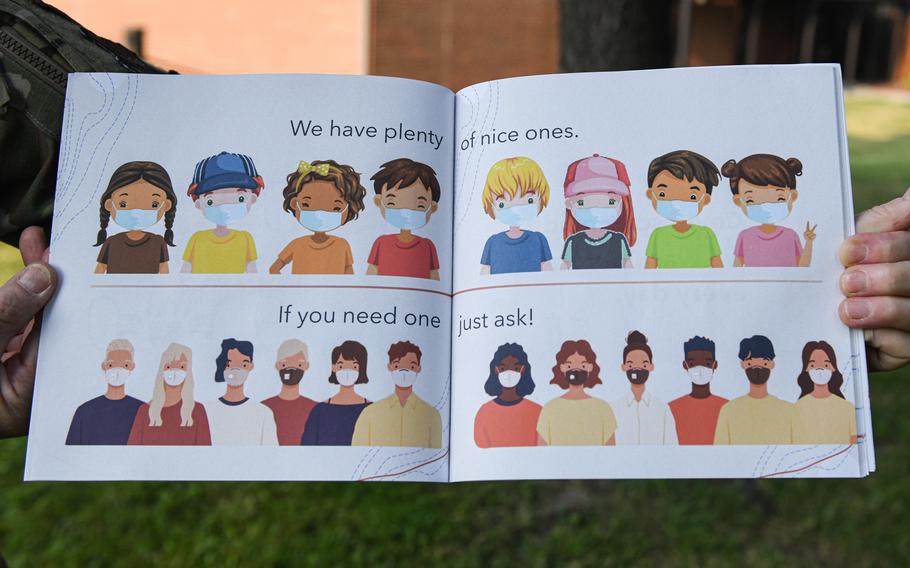 While the meeting continued, Kelley used a crumpled napkin on her desk to bring her initial thoughts to paper. Twenty minutes later, she had her first draft.
One stanza apiece was dedicated to each of the Centers for Disease Control and Prevention's public health recommendations. Before the call ended, she read her work aloud to her peers.
Her teammates and later her family encouraged her to share her words more widely. Inspired by their confidence, Kelley self-published the poem as an illustrated children's book.
Although she had published in academic publications and professional medical journals, "COVID SCHMOVID" was Kelley's first piece of creative writing.
"The book talks about something that we can get our hands around and control: masks and the vaccine. They are the best thing we have to fight what cannot be seen," she said. "But it does so without anyone being scolded, reprimanded and directed. It says 'Hey, let's do this!'"
At Youngstown Air Reserve Station, Kelley is the chief medical adviser to the commander for a base of more than 1,300 service members. In her civilian job as an emergency room physician at Southern Vermont Medical Center, however, she fights on the front line against the virus.
Struggling to keep her patients alive, she sees the toll the disease takes on their bodies and the families fearing for their loved ones while unable to visit.
Her two jobs enable Kelley to serve others in and out of uniform, a labor of love that comes at a cost. Each month, she makes a 1,000-mile round-trip from Vermont to Ohio. With military telework days added in, Kelley has been on the job 25 to 28 days a month for the past five years.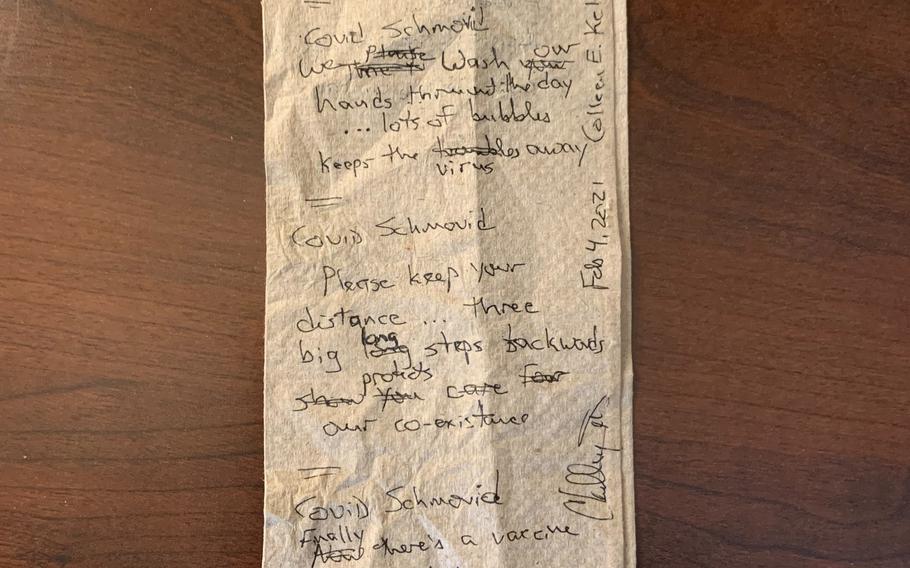 "There were days that we used to think were busy days, and then there are days recently when we've seen double the amount of people than ever before," Kelley said of emergency room operations in Vermont. "There are 18-hour days, 14-day stretches without a day off."
According to federal data, the number of children hospitalized with COVID-19 is increasing, so protective measures will likely remain an important part of life for them in the coming year.
Although "COVID SCHMOVID" was written for children, Kelley hopes its message will encourage a collective commitment to togetherness and broad community action.
Kelley said all proceeds from the book will be donated to the Vermont Food Bank and Greater Bennington Interfaith Community Services.
She chose them because she believes they are the organizations in her community that have the biggest impact on people hit hardest by the pandemic.
"COVID SCHMOVID" is available for purchase at major online book retailers. It costs $14.99.
---
---
---
---